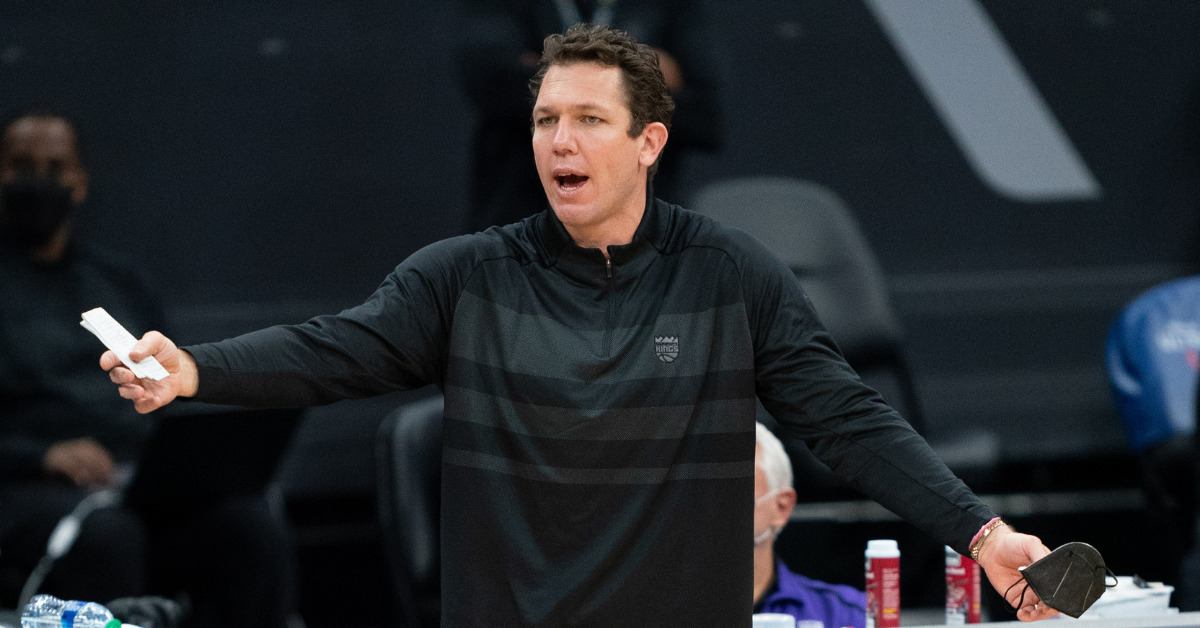 According to a new report by the Athletic's Sam Amick & Shams Charania, Kings coach Luke Walton is officially on the hot seat as the team finds themselves mired in a four-game losing streak and sitting at just 5-8.
The Kings, who started the season 5-4 before falling to Indiana, Phoenix, San Antonio and Oklahoma City, are determined to break their 15-year playoff drought, the NBA's longest, and Walton won't be given the same leeway to turn things around as he was last season. Especially when it comes to extended losing streaks.
Last season, the Kings were in a very similar situation, starting the season 5-4 before dropping a 9 game losing streak immediately after. It wouldn't be their only 9 game losing streak either as they followed it up with another one two months later. Despite that, Walton was retained this summer with Monte McNair saying the following in his end of season press availability:
We found some success especially late in the season to get back into the play-in race, and ultimately, I felt that we could build on that and that he's the coach who is going to get us back to the playoffs.
That statement isn't looking too great right now, but it was also a clear edict for what the team's expectations were going to be coming into this season. In the competitive Western Conference, every game counts and even one extended losing streak could be the difference between the playoffs and being on the outside looking in.
For Walton and the Kings, it's do or die time, starting tonight in Detroit.