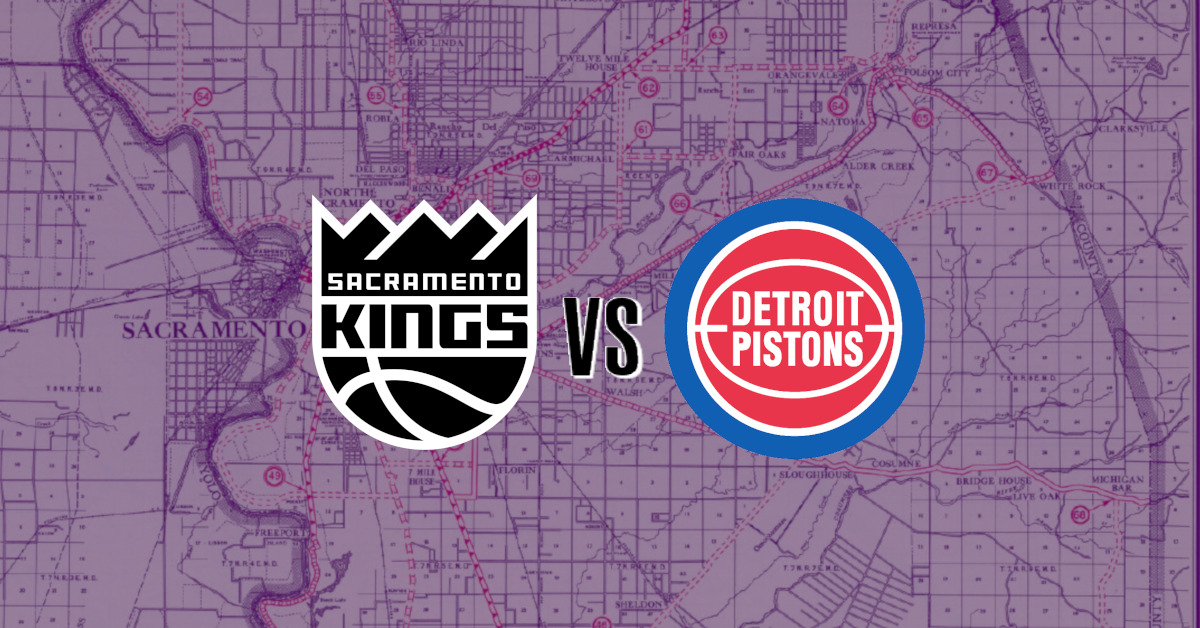 After opening the season with an impressive 5-4 record (with all four of those losses coming against projected playoff teams) the Sacramento Kings have lost their last four games, and find themselves in an all-too-familiar dark place.
The 105-103 loss to the Oklahoma City Thunder on Friday night highlighted everything wrong with the Kings right now. An unbalanced roster forced Chimezie Metu into the starting lineup, and we can debate this in the comments, but Metu is just not a starting caliber forward at this stage of his career, especially for a team with playoff dreams. But with Moe Harkless struggling, and Marvin Bagley refusing (?) to play, Luke Walton's options at forward are limited right now.
I would love to see Walton play to the supposed strength of this team by going small and starting De'Aaron Fox, Tyrese Haliburton, and Davion Mitchell together, but that's another conversation for a different post.
The loss to OKC also shined a blinding light on De'Aaron Fox's struggles this season. Fox wasn't good, again, culminating in a game-losing turnover after another garbage crunch time isolation play call.
Lu Dort STEAL AND SCORE FOR THE WIN...that's 4 straight for the @okcthunder!

⛈️⛈️⛈️⛈️ pic.twitter.com/z4amU7ciU4

— NBA (@NBA) November 13, 2021
Yikes. That brings us to today.
When: Monday, November 15th, 4:00 PM PST
Where: Little Caesars Arena, Detroit, MI
TV: NBCSA
Radio: KHTK Sports 1140 AM
For your consideration
If I could pick any team in the NBA to play on the heels of a four game losing streak, the Detroit Pistons would certainly be in that conversation. The Pistons are just 3-9 this year, and while I do believe the Kings are a better team, you can't say they're playing like a better team.
The Pistons will welcome the Kings to Detroit following their best win of the season, a 127-121 win over the Toronto Raptors on Saturday night, but this is not a good basketball team. The Pistons are horrendous offensively, scoring a league-worst 97.6 points-per-game while shooting a league-worst .407 FG%. Their defense isn't any better, allowing teams to shoot a league-high .481 from the field.
We know how bad the Kings are playing right now, but after that embarrassment vs. OKC and two days off to chew on it, the Kings need to show up in Detroit with some fight, and leave with a win. I know we're early into the 2021-22 NBA season, but anything short of an impressive performance vs. the Pistons should cause the Kings to reevaluate everything they're doing.
That's it. If the Kings want to talk about playoff expectations, and drought-ending goals, you beat the Pistons tonight. Simple as that.
PS. I don't know if Cory Joseph is capable of a revenge game, but if he is, that would be a very Kings way to lose and cause mass hysteria, so you just can't rule it out.
Prediction
The Kings take care of much-needed business, and we all feel just a little bit better on Monday night. Kings 120, Pistons 104.