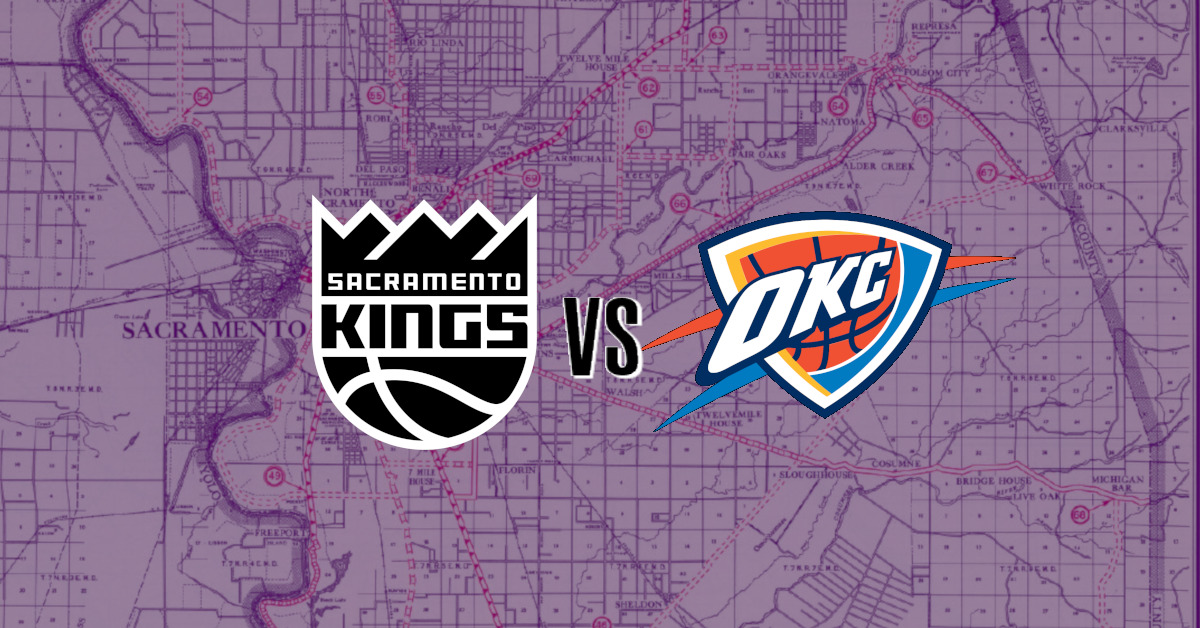 After a blowout loss to the San Antonio Spurs on Wednesday evening, the Sacramento Kings will try to snap a three-game skid against the Oklahoma City Thunder tonight. The Thunder, an assumed tanker at the start of the season, are currently riding a hot streak, having won three consecutive games, and four of their last six, including a pair of victories over the playoff-bound Los Angeles Lakers. Oklahoma City is young, unafraid, and buoyed by a young star in Shai Gilgeous-Alexander, and the Kings cannot afford to overlook another low-win opponent as they did with the Spurs a few days ago. This is the sort of game that a good, or even average, team wins handily.
When: Friday, November 12th, 5:00 PM PST
Where: Paycom Center, Oklahoma City, OK
TV: NBCSA
Radio: KHTK Sports 1140 AM
For Your Consideration
Oklahoma City isn't particularly good, nor are they particularly bad, and that's the exact sort of team this Kings core has struggled with over the past several years. The Thunder aren't unskilled enough to simply run over with no effort, a la the Pelicans, nor are they talented enough to bring out the best in an inconsistent Sacramento squad. Expect a battle tonight.
Unlike the Kings, who can somewhat recover when De'Aaron Fox has a bad offensive performance (or ten), the Thunder live and die by their young star, Shai Gilgeous-Alexander, a two-way threat who can drive, shoot, and defend with the best of them. Outside of SGA, OKC doesn't do much offensively. They can't shoot worth a lick, as they've knocked down just 30% of their three-point attempts this season, and Gilgeous-Alexander is their only starter who's currently hitting more than 27% of his attempts from beyond the arc. Overall, Oklahoma City sports the 29th-ranked offense in the NBA, averaging under 100 points per game. If the Kings can get hot from the outside early, they may run the Thunder out of the gym before things really get started.
Because the Thunder don't have the explosive scoring abilities of most NBA teams, they rely on defensive tenacity and solid rebounding to find wins. Over their last six games, of which they've won four, Oklahoma City has held their opponents to just 102.5 points per game, using the length of players such as Gilgeous-Alexander, Darius Bazley, Luguentz Dorts, and others to disrupt perimeter play and shut down opposing offensive game plans. De'Aaron Fox, Buddy Hield, and the rest of Sacramento's guards must not be careless with the rock and allow the Thunder's poor scorers easy buckets in transition with live-ball turnovers.
From Sacramento's perspective, a change to the starting lineup needs to be considered, assuming that Tyrese Haliburton misses his third straight game with back soreness. The lineup of Fox-Hield-Harkless-Barnes-Holmes has been outscored by 17 points in just 18 minutes of play, the worst mark of any group for Sacramento this season. Adding to that concern is the need to try and stop Shai Gilgeous-Alexander, Oklahoma City's only real offensive threat. De'Aaron Fox isn't a committed defender, Buddy Hield is Buddy Hield, and Moe Harkless isn't quick enough to stop an up-and-coming star guard like Gilgeous-Alexander. Conversley, sliding Davion Mitchell into the starting lineup would provide Sacramento with a true perimeter-stopper, and Mitchell's lack of offensive polish wouldn't be as noticeable against a poor scoring team such as the Thunder.
Prediction
De'Aaron Fox has another strong offensive performance, Buddy Hield lights up the Thunder for 30+ points, and Richaun Holmes ties Aleksej Pokuševski into a nice little bow and gifts him to Luke Walton as a thank you for playing him more than seven freaking minutes in the first half.
Kings 118, Thunder 102