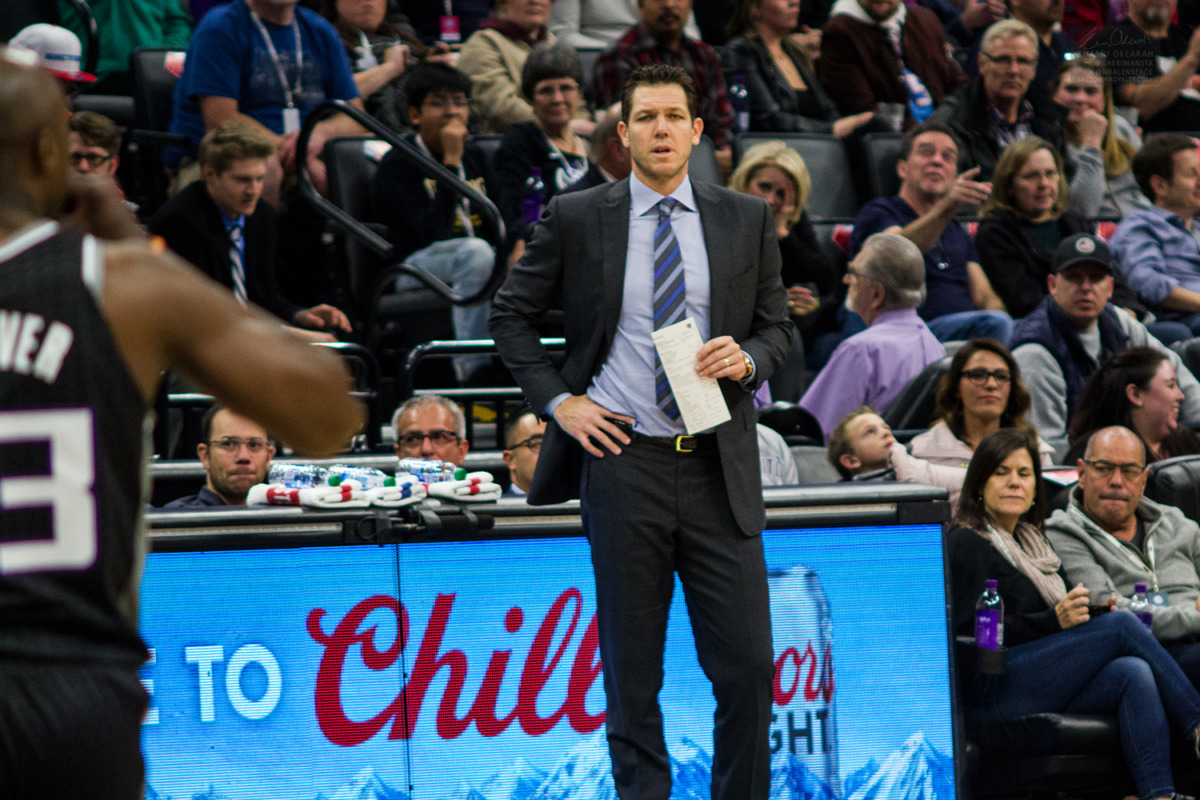 In his media rounds over the last couple of days, Monte McNair has repeatedly voiced his support for Luke Walton. He's said that Luke is a great coach, he's reaffirmed that Luke will be the Kings coach for the upcoming season, and he's talked about the things he wants to accomplish with Walton. And while this isn't what Kings fans want to hear, I think we need to cut McNair some slack.
We've known since before McNair was hired that the Kings considered Walton safe in his job for the coming season. We know the financial strain the Kings organization is under right now. We know that Vivek is basking in the rare season where he's only paying one head coach. Walton's fate was decided before McNair took the job. Walton starting the year as Kings head coach was essentially a condition of employment.
In that scenario, what else do we expect McNair to say? He's backing the head coach he's stuck with because there's zero upside to throwing Walton under the bus. Anyone who knows anything about managing people knows that you first try to help someone be successful, and then if you can't you manage them out. McNair is going to try to be successful with Walton, and then if he can't he'll move on and hire someone new next offseason. As much as Kings fans, myself included, are tired of Walton, McNair is taking a measured and methodical approach.
It's also worth noting that even if the Kings org was willing to foot the bill to fire Walton, even if McNair wanted to, it doesn't make a ton of sense to do that now. Half the top candidates have already found new jobs this offseason. And maybe those candidates wouldn't have come here anyway, but now the Kings have no chance. Why not wait for a fresh offseason with fresh candidates?
Further, Sacramento's roster is a mess right now. We all know this, and it wouldn't be surprising at all to see dramatic changes over the course of the coming season. If McNair can reshape this roster into something with a more clear identity and direction, that could make the Sacramento coaching job more appealing to candidates.
It's frustrating knowing that Walton will be around another year (or at least part of the year), but we should try to think of this as a transition year. McNair will work to clean up the mess one piece at a time. Walton will either change his coaching habits and thrive with McNair, or he'll be same old Luke and be gone next offseason. Either way, it doesn't make sense for McNair to rush into a new coach when there's so many other issues for him to address.