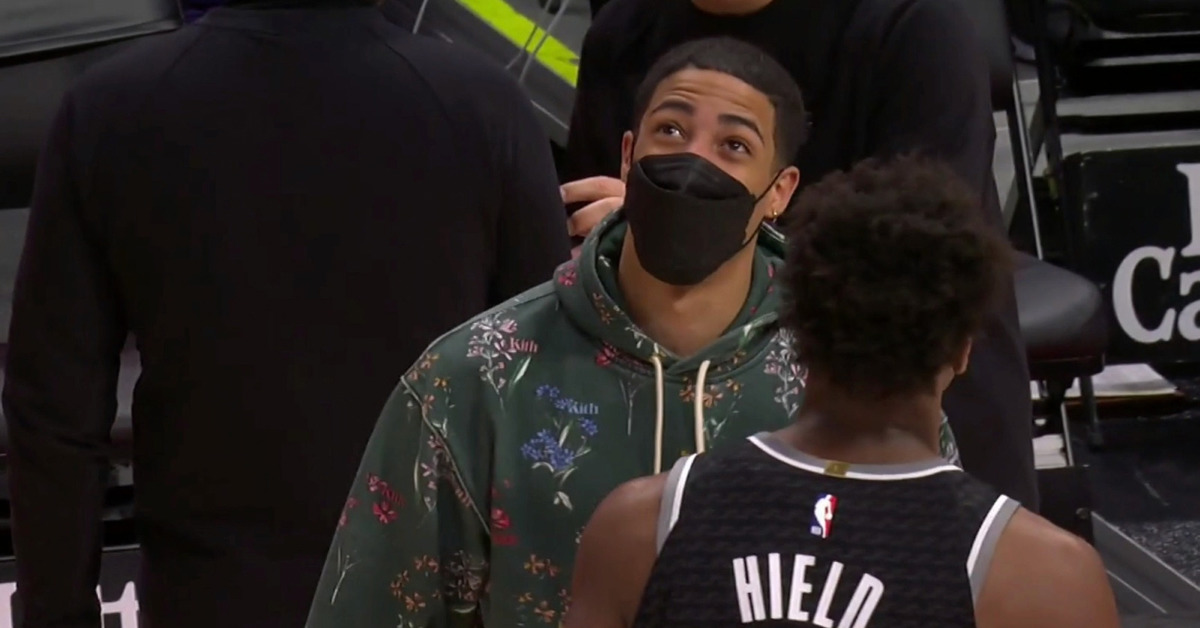 The Sacramento Kings will be without Tyrese Haliburton against the Charlotte Hornets. The Kings listed Haliburton as Out in the injury report, missing his second straight game with calf soreness.
For Sunday vs. the Hornets, the Kings list Tyrese Haliburton (calf soreness) as out.

— Sean Cunningham (@SeanCunningham) February 28, 2021
Haliburton also missed Friday's game against the Detroit Pistons.
While we obviously don't want the team to rush a player back from injury, it's disappointing that Haliburton will miss the opportunity to face off against LaMelo Ball. Ball and Haliburton are the top two rookies in their class, and the leading contenders to compete for Rookie of the Year honors.
In 30 games this season Haliburton is averaging 13.2 points, 5.4 assists, 3.6 rebounds, and 1.4 steals. Haliburton is shooting 56.2% from the field and 43.3% from 3.
There's been no indication that this injury is anything serious or worth being concerned about, but rather the team being cautious not to further aggravate an injury
Despite the absence of Haliburton, the Kings managed to end a 9-game losing streak with their win over Detroit. The Kings will attempt to make it two in a row.