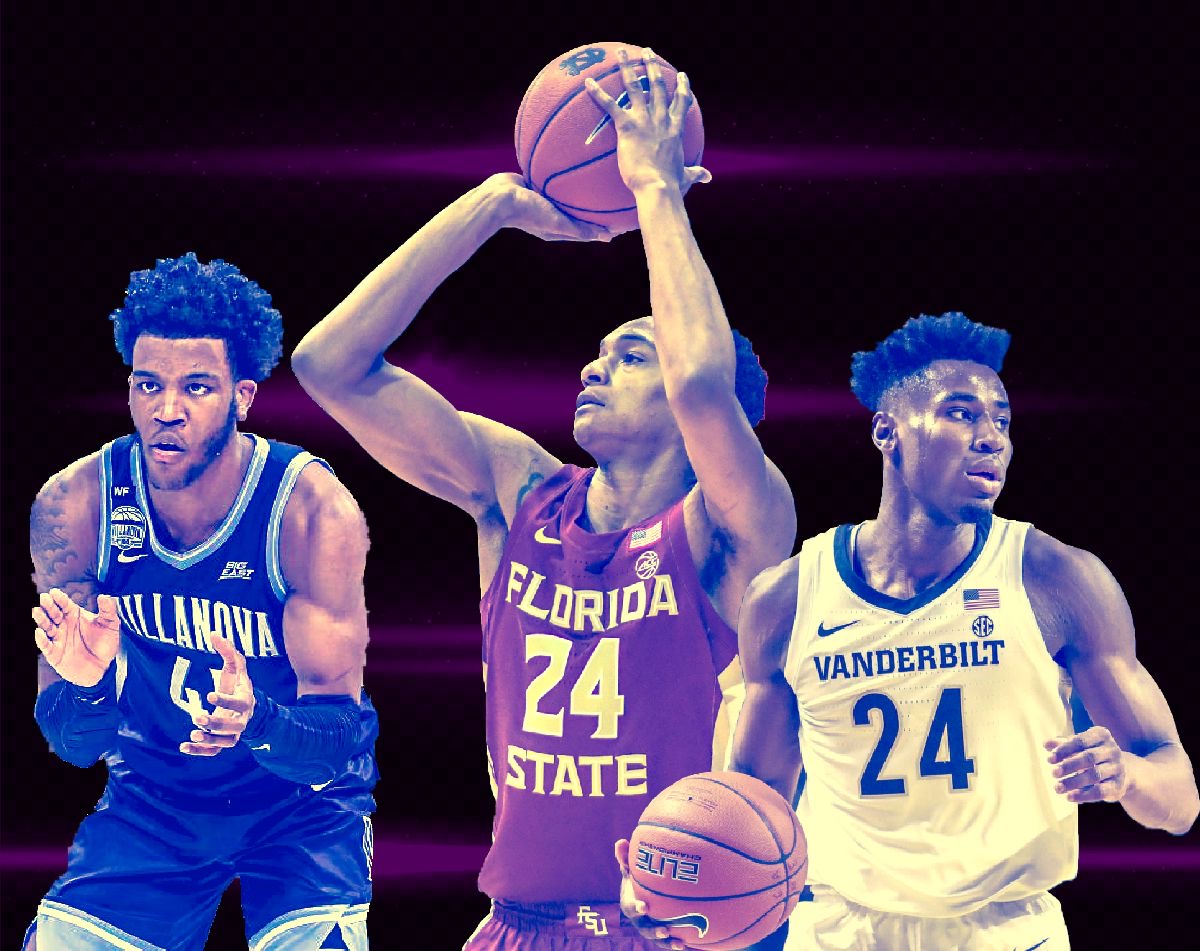 Editors note: We are excited to welcome Brenden Nunes to the Kings Herald staff! You may know Brenden as the host of the Kings Pulse podcast (co-hosted by our own Richard Ivanowski) and his writing at A Royal Pain. Welcome, Brenden!
The Sacramento Kings have eight games to catch or surpass the Memphis Grizzlies. If they do not play their way into the postseason throughout those eight games, they will more than likely find themselves selecting with the 12th or 13th pick in the 2020 NBA Draft that was recently rescheduled for October 15th.
While many view the Kings as a young up-and-coming squad, the reality of their roster is that several of the key pieces of their core are currently entering their prime. De'Aaron Fox and Marvin Bagley are the two young long-term pieces and Bagley's role grows exceedingly questionable with every missed game. In the recent offseason, the Kings acquired veteran players that clearly exposed a goal to win now and attempt to pass on the title of the longest NBA postseason drought to another team.
At the top of the draft, it is difficult to pass on upside, but in the second half of the lottery, teams are often presented with a choice. Do they want to take a player who is viewed as a project for their upside, despite their negative impact in the immediate, or a draftee with less potential who will contribute to winning basketball without much grooming needed? While the €˜project' player does usually present a higher potential ceiling, they also often require teams to concede minutes to detrimental performances in the short term and could simply not evolve in their projected direction - which is a developing concern with Marvin Bagley. With the age of Sacramento's roster and their current goals taken into account, drafting a high-floor, low-ceiling prospect seems to be the clear direction to take.
As for some of the names that fit that mold in the 2020 NBA Draft pool, there is Devin Vassell from Florida State, Aaron Nesmith from Vanderbilt, and Saddiq Bey from Villanova. All three of these talents have NBA ready skills, particularly in the shared form of their shooting from beyond the arc and they fill a role on the wing where Sacramento could desperately use some depth behind and alongside Harrison Barnes. None of Vassell, Nesmith, or Bey converted less than 40 percent of their attempts from three during their most recent seasons in the NCAA, which should translate adequately to the NBA. Each of these names also showed an ability to have an influence on the game without requiring the ball in their possession, which is vital for a team currently featuring the likes of Fox, Bogdanovic, Hield, and Bagley moving forward.
As for the defensive end, Devin Vassell is far and away the most skilled and intelligent of the group, which is the chief reason that his stock is higher than Bey and Nesmith. Vassell is an active off-ball playmaker defensively who stands at 6'6€ with a +4 wingspan, that tallied an impressive 1.4 steals and 1.0 block per game during his sophomore campaign at Florida State . He did so while maintaining 41.5 percent from three on the opposite side of the ball that included some notable tough shot-making off the dribble mixed with his catch-and-shoot opportunities. He is the embodiment of an NBA ready 3&D wing and the best in this class of that mold by far, him falling to Sacramento would be a dream come true. But, as often the case with King's fans, dreams remain for the night, and reality will likely present two options in Saddiq Bey and Aaron Nesmith as candidates.
Aaron Nesmith has been declared the best pure shooter in this draft class by many, and with his absolutely absurd 52.2 percent from three on upwards of eight attempts per showing, it's easy to understand why. Despite only appearing in 14 games for Vanderbilt before going down with a season-ending right foot injury that is not all too much cause for concern, he attempted 115 threes of all different styles on the year. Low usage movement shooters will always find their way onto an NBA roster, particularly when they are 6'5€ with a 6'10€ wingspan. Imagine a Fox/Bagley pick-and-roll with Hield, Nesmith, and Bjelica spacing the floor€¦ Nesmith's exceptional +5 wingspan is a powerful tool for him defensively but don't be mistaken, nearly all of his value is found on the offensive end of the ball although I am admittedly more skeptical than others on his defensive capabilities despite his length.
Saddiq Bey is a better, more versatile defender than Nesmith, but an inferior shooter as well. To be fair, everyone is a worse shooter than Nesmith and Bey is no slouch in that department himself where he shot 45.1 percent from downtown on 5.6 attempts per game at Villanova. Bey also is the only one of these candidates I view as a 3/4 wing rather than a 2/3 wing due to his highly sought after height of 6'8€ and a wingspan somewhere between 6'10€ - 7' as it is not officially listed anywhere. At Villanova, he was tasked with switching onto almost anyone on the floor on any given night and did an impressive job containing a variety of speedy guards and burly bigs. He also flashed some playmaking capabilities, and while that should not be his role at the next level I do think that makes his fit in Walton's offense more appealing. There are concerns with his lateral quickness, but I have faith in him to be an impressive defender despite that, considering what he showed off during his freshman season.
Sacramento could instantly plug in a 3&D wing into their roster construction next season, and I don't think the fanbase could buy another gamble that doesn't pay off similarly to Skal Labissiere. If the Kings get lucky on the night of the lottery and jump into the top-4, the idea of avoiding high-ceiling low-floor prospects goes out the window since you are then talking of much higher potential upsides. But, assuming they remain at 12 or 13, they should be looking to select an NBA ready talent and Devin Vassell is the clear most desirable option while Aaron Nesmith and Saddiq Bey are the likely options the front office will be presented with Vassell be off the table. The Kings need someone that fits and can have a positive impact from day one, and you can never have enough wings on a depth chart.