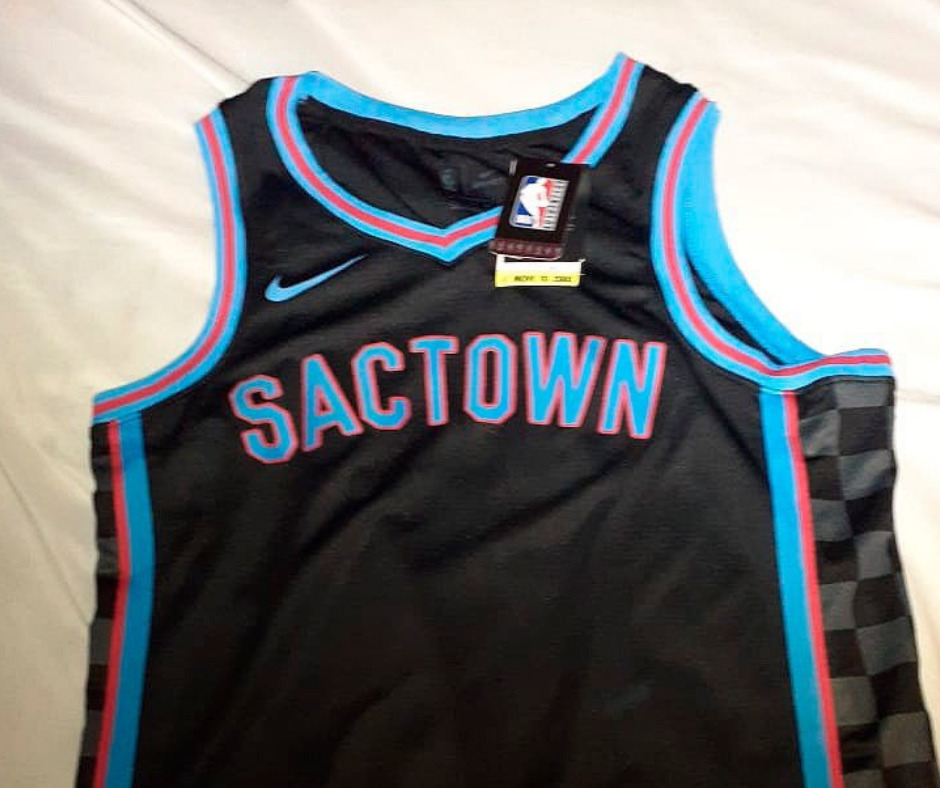 NBA City edition jerseys have been leaking out over the last week or two, and now we get our first glimpse at the Sacramento Kings City Edition jersey for the 2020-2021 season.
🚨 VAZOU!

Aqui está a primeira imagem do novo uniforme alternativo do SACRAMENTO KINGS.

A textura quadriculada retornou! Ela já apareceu em camisas históricas da franquia.

Ainda não sabemos se a fonte do número vai acompanhar o logo SACTOWN ou se será a tradicional dos Kings. pic.twitter.com/WXiZQC1Cpk

— Camisas da NBA (@camisasdanba) November 2, 2020
This account has leaked pretty much every City jersey that we know about, and hasn't been wrong yet, so there's no reason to think this isn't the actual City jersey.
One of the biggest question marks remaining is the numbering. Will the number font be a throwback? The current number font? Something new? We have no idea.
For the design itself, Nike has brought back the checkerboard side panels from the mid-90s, but in a more subdued way that misses the charm of the originals. And aside from that, there's nothing that ties these jerseys to the city of Sacramento. The blue and red, although it's hard to be sure from these photos, appears to be the same color of blue and red that the Kings city jerseys have featured in recent years.
I think these jerseys are an improvement over last year's red atrocities, but they're still underwhelming. Kings fans have begged for a return to black alternate jerseys, and Nike blew it.
I'll reserve final judgement until we see the official photos, but I'm less than impressed. What do you think?