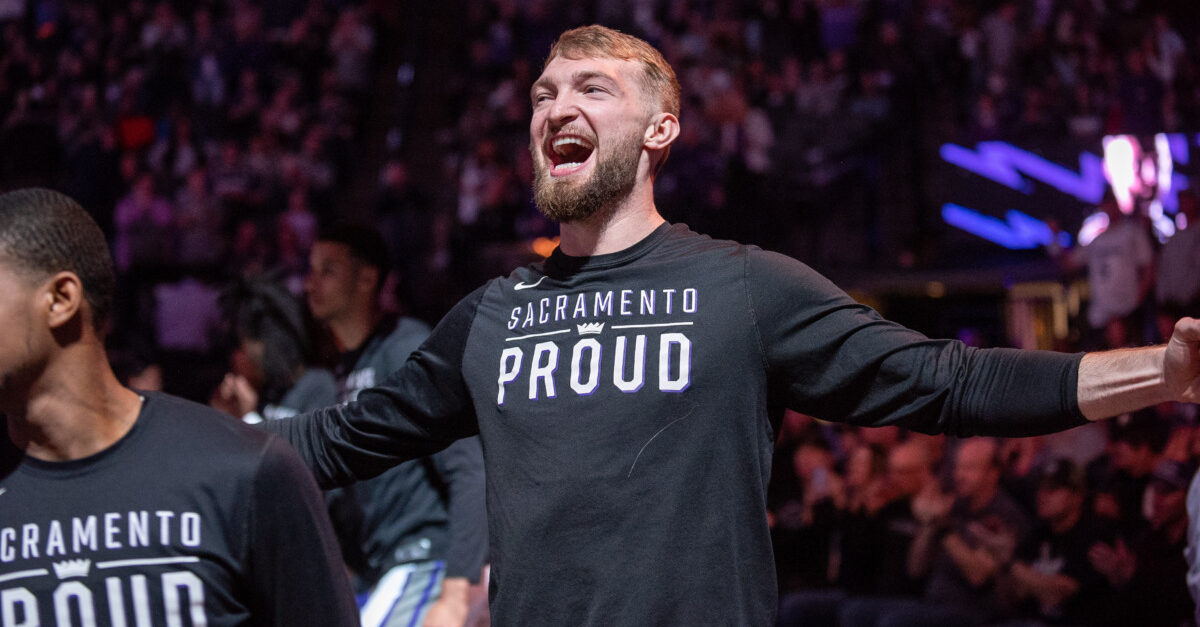 My grandpa was an original season ticket holder.
I would go with him and my dad to games as a youngster, and he would get so frustrated because I wanted to spend my time playing pop a shot instead of sitting in our seats.
"Why am I paying so much if you don't even watch the games?," he would lament as we waited by the player exit for autographs on cheap red and blue plastic basketballs I had won as prizes.
What neither he or I understood then was how I was learning to love the game of basketball in those cotton candy fueled nights, games where the Kings would often lose by 20 points but I was enthralled by the play of Michael Jordan, Clyde Drexler, Larry Bird, Magic Johnson, and other legends of the game.
Those early days at Arco were growing a life-long passion inside of me, one that would inspire me to first take up playing the game and later to coach it.
I've dedicated years of my life to the game of basketball, born out of those nights playing pop-a-shot in the halls of Arco and watching those terrible Kings teams play. It's pretty crazy to think about.
And it wasn't just me, either.
There might not be a more loyal fanbase among professional sports teams than that of the Kings; despite years (and years and years) of losing, multiple threats to relocate the team, a slough of bad trades and inexcusable draft picks, they kept showing up and shelling out the money to support the team.
When Golden 1 opened in 2016, it changed downtown, revitalizing DOCO and bringing in billions of dollars worth of investment in the city. Hundreds of thousands of people flock to Sacramento annually for Kings games, concerts, sporting events, and other community events, spending money at restaurants and shops nearby and creating hundreds of jobs.
And that was before it was host to a winning team.
Now, with the Kings having clinched a playoff spot and the chance to host at least a first round series, we are about to be reminded of the glory days of Cow(bell) Town. After 16 seasons, it's almost surreal to imagine the Kings playing meaningful basketball in April, let alone hosting (at least) a first round series.
But that's exactly what will be happening in around two weeks, and the best, most loyal fans in professional sports are sure to make it memorable.
The players keep talking about more work to be done (and they should after that stinker Sunday), but as fans -- and long-suffering ones at that -- we get to celebrate.
And celebrate we have. And celebrate we will.
Just look at how excited folks got to greet the team when they clinched ...
... which brings us to ...
Crown Him:
You've got to give this one to the fans; even in the age of social media, what happened Friday night was pretty unbelievable.
Lil bird told me the Kings will be flying back into Sac TONIGHT via the Modern Aviation Private Jet Center - 5885 FLIGHTLINE CIRCLE SACRAMENTO, CA 95837

Would be bad ass if they were greeted by a ton of fans with signs/cowbells to celebrate the 1st Kings playoff team in 16 yrs. https://t.co/CekAkVvOl9 pic.twitter.com/E6Ghcstr6i

— Kevin Fippin (@kfippin) April 1, 2023
A simple tweet, a call to action, became a mob (the good kind!) as hundreds of Kings fans rolled out to Modern Aviation to greet the team, home for the first time since officially clinching a playoff berth.
That just doesn't happen for a lot of pro teams, or a lot of teams anywhere. Fox said after practice the next day, "this fanbase can get rowdy, can get crazy. They really love the city and they really love the team.
"We still have a lot of work to do but we're very appreciative of how the fans are reacting. They deserve it."
And as Doug Christie told Fox at the airport that night, "this is nothing compared to what it could be."
We are about to find out what could be looks like.
SacTown's Finest:
It's Easter weekend in NorCal, and it looks like we finally might have some weather to celebrate with.
There are a ton of outdoor events scheduled for the weekend, with egg hunts aplenty.
Easter in the Park, held Saturday in Oak Park, features fun, food, music, games and eggs. "There's something for everyone to experience and enjoy. Browse the incredible crafts from local vendors, get your face painted, grab a crazy balloon, tap your bunny feet to music or take a picture with the Easter Bunny!"
For more information on this free event, you can check it out here.