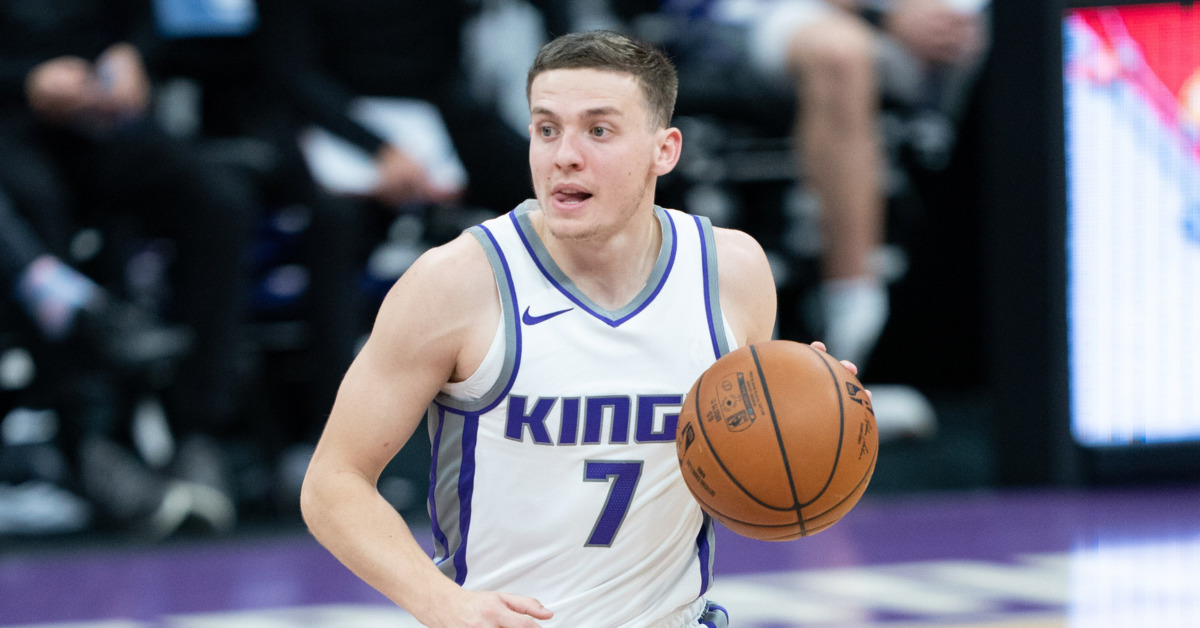 After a promising preseason, there was a thought that perhaps Kyle Guy could earn a larger role in the Sacramento Kings rotation. Luke Walton rained on that parade with his comments on Guy in the preseason, saying he wasn't sure there would be many minutes for Guy, and Walton remained true to his word.
Kyle Guy played just 235 minutes this season, despite numerous games when the Kings lacked depth at the guard position. During those minutes, Guy put up a stat line of 2.8 points, 1.1 rebounds and 1.0 assists per game. For an average of 7.6 minutes per game, those aren't horrible numbers but they still fail to leap off the page.
One of the more perplexing elements of Guy's game was his struggles with his shot. Guy shot just 28.3 from 3, and 33% overall. Did Walton keep Guy on the bench because of these shooting struggles, or did Guy struggle because he was trying to prove himself and didn't have time to get into a rhythm? It's impossible to know, but we've certainly seen Guy shoot better.
Coming into this season I didn't think Guy was an NBA-caliber player. In the preseason, I thought Guy looked like a player worthy of legitimate NBA minutes. After 235 minutes of play, I'm more confused about Kyle Guy than ever. I think there's an NBA role player in there somewhere, and I really wish Walton had allotted a few more minutes to letting the Kings know for certain.
Guy will be a restricted free agent this summer if the Kings extend a qualifying offer of just under $1.5 million. I'd be surprised if the Kings give Guy the QO, and I don't expect to see him back with the Kings next year. If this is the end of Guy's Kings career, I'll be rooting for him. He seems like a good teammate and a likable person, and I've admired the way he's spoken about his mental health struggles. I hope Guy makes it in the NBA, but if he doesn't I feel confident he could have a very successful career playing internationally.