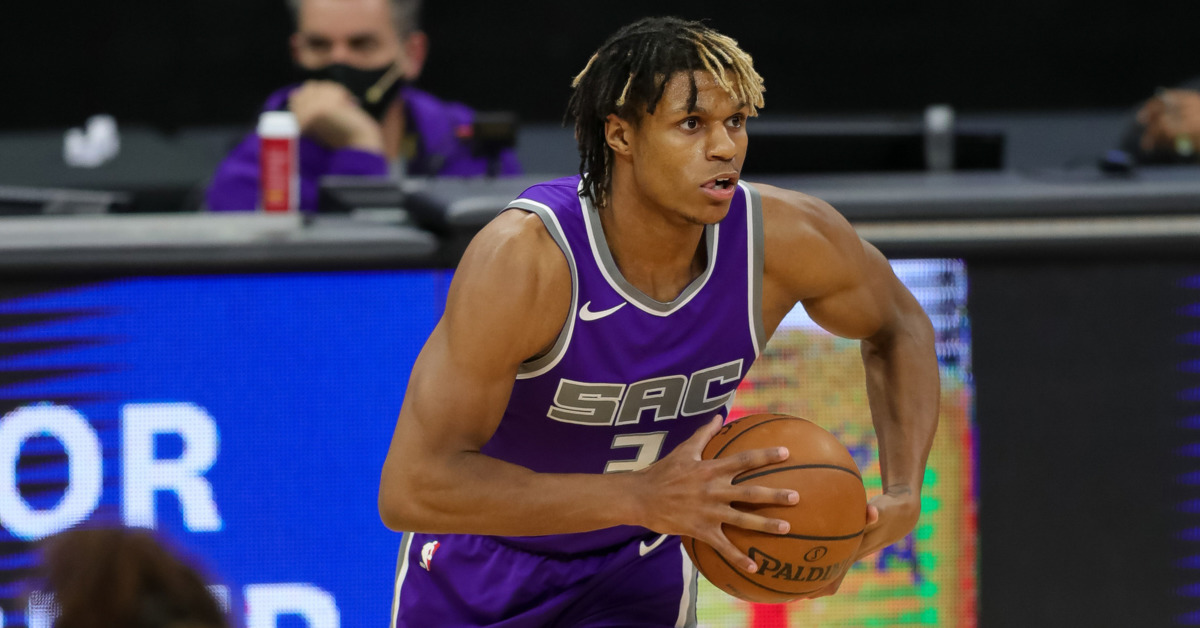 When Jahmi'us Ramsey was selected by the Sacramento Kings with the 43rd overall pick in the 2020 NBA Draft, it was known that he would take some time to come into his own in the association. Ramsey was the seventh youngest player on an NBA roster last season at 19 years old and when high-usage scoring was your primary college skill the learning curve becomes even steeper.
With limited practice time due to an unprecedented condensed season impacted by Covid-19, Ramsey's opportunity to get acclimated with his new teammates and environment was minimal. Any on-court chances were even more scarce this season for JR as he tallied just 94 total minutes with most of those coming in "garbage time".
It's nearly impossible to assess any player when there are only two games where his playing time surpassed seven minutes. Particularly a player of Ramsey's mold who projects to be a microwave scorer and likely would benefit from the opportunity to catch a rhythm.
With that in mind, the time Jahmi'us Ramsey spent in the G-League Bubble is the most that we have to work with at this point in time. He played 12 games for the Agua Caliente Clippers with mixed results on a guard-heavy roster where he averaged 9.8 points, 2.5 rebounds, and 0.96 assists on 35.6 percent from the field, 22.4 percent from three, and 85.7 percent from the free-throw line.
Not great numbers on the surface, but there were some bright moments where he put up a handful of points in a hurry which led to three games where he surpassed 15 points including a season-high 21 point performance.
Yet, against the Delaware Blue Coats, Ramsey managed to accumulate five fouls throughout only eight minutes of playing time. That same stat line included zero points, zero rebounds, zero assists, and two turnovers - not great.
There is still plenty of reason to believe that Jahmi'us Ramsey can turn himself into the scorer that he was touted as coming out of Texas Tech. 19-year-olds that are not lottery talents typically struggle in their first few seasons, and Ramsey's Covid affected season was no outlier.
His stellar 42.6 percent on 5.2 three-point attempts per night in college still leaves plenty of room for optimism in Ramsey eventually spacing the floor for the Kings at the minimum.
With an offseason under his belt to improve and add aspects to his raw talent, and hopefully a semi-normal sophomore season ahead of him with typical practice time, there's a chance for needed improvement.
Jahmi'us Ramsey's bubble showing was underwhelming, and he was then given very minimal opportunity on Sacramento's guard-heavy roster to catch any sort of rhythm. The jury is still out on Ramsey, and it's important to remember that he is only 19 years old in a grown man's league that player's often taken time to get comfortable in.