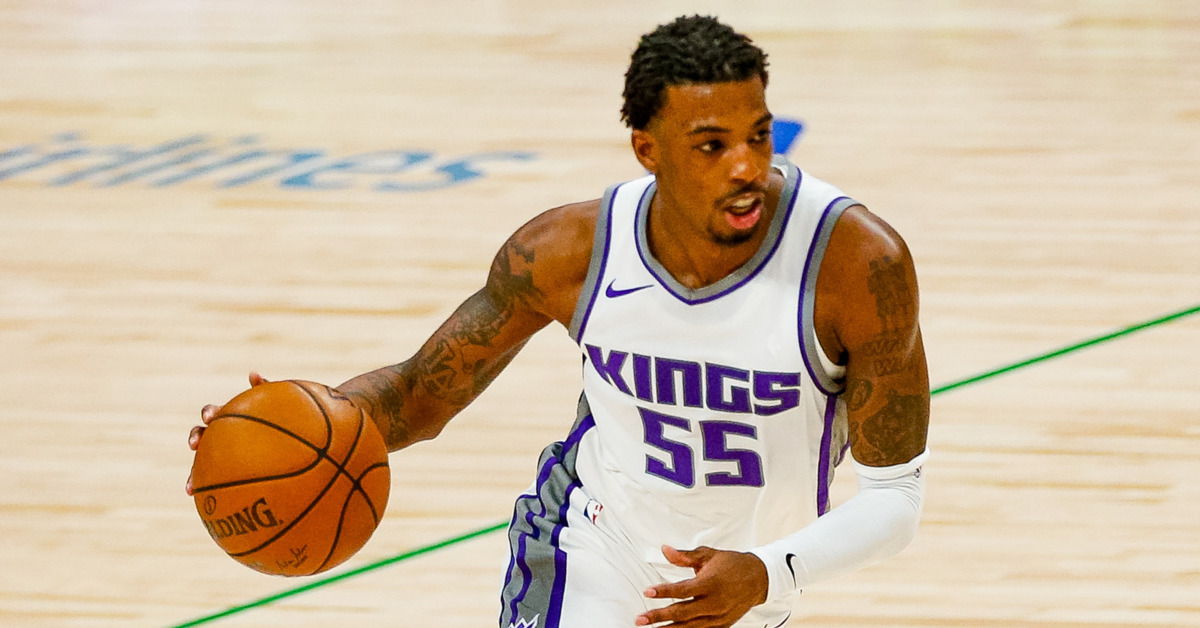 The Sacramento Kings entered the 2020-21 NBA season severely lacking the depth and talent necessary to build out a decent bench unit. We can spread the blame out all over the organization for that.
Veterans like Cory Joseph and Hassan Whiteside underperformed. Young players like Robert Woodard, Kyle Guy, DaQuan Jeffries, Justin James, and Jahmi'us Ramsey never really got an extended opportunity. Monte McNair made little effort to add talent in the offseason. Luke Walton couldn't figure out a rotation or bench unit to mitigate any of these issues. At times, it felt like the lack of depth was by design in the sense that winning games didn't seem like a priority until the Kings found themselves sort of in the play-in mix.
Monte McNair finally gave Luke Walton some bench depth at the trade deadline with the acquisitions of Terence Davis, Maurice Harkless, Damian Jones, and the subject of our season review article today: Delon Wright.
You could make a strong case that outside of drafting Tyrese Haliburton, trading for Delon Wright for the price of Cory Joseph and two 2nd round picks was the best move of McNair's tenure thus far.
We only got to see 27 games of Delon Wright in Sacramento, but his small run here was pretty encouraging. Wright averaged 25.8 MPG over those 27 appearances, scoring 10 PPG on 8.3 shots while shooting .462 from the field and a would-be-career-high .398 from three. Delon also contributed with 3.9 rebounds, 3.6 assists, and 1.6 steals per game.
Delon showed his all-around game on a fairly consistent basis despite the fact that he was thrusted into a position beyond his expected talent level. Wright is a nice reserve guard, but with Fox missing several games towards the end of the season, Delon had to step into the starting lineup and run a team he wasn't all that familiar with, and I thought he did a really solid job under those circumstances.
Wright's versatility really stuck out to me. The Kings could legitimately play Wright at starting point guard, or use him as the secondary ball-handler with either De'Aaron Fox or Tyrese Haliburton, and he has the size and length on defense to guard both smaller and bigger guards and wings competently depending on the matchup.
There were times this season where Wright looked fantastic on defense, and you could sort of start to get a hopeful glimpse into the King's future where the guard rotation of Wright, Fox, and Hali becomes one of the better defensive guard rotations in the NBA. They aren't quite there yet, obviously. The Kings had a horrendous season defensively overall. Fox, in particular, needs to work on his consistency there, but the talent, length and skills among those three guards has a lot of potential.
Wright is owed $8.5 million next season, the final year of the 3-year, $28 million contract he signed with Memphis in 2019, so Delon should be back on the Kings' roster next season. I wouldn't expect him to shoot nearly 40% from three again, so his efficiency on offense might dip, but he was extremely solid during the 2nd half of the season for Sacramento. I'm excited to see how he looks on this team after a full offseason and training camp.