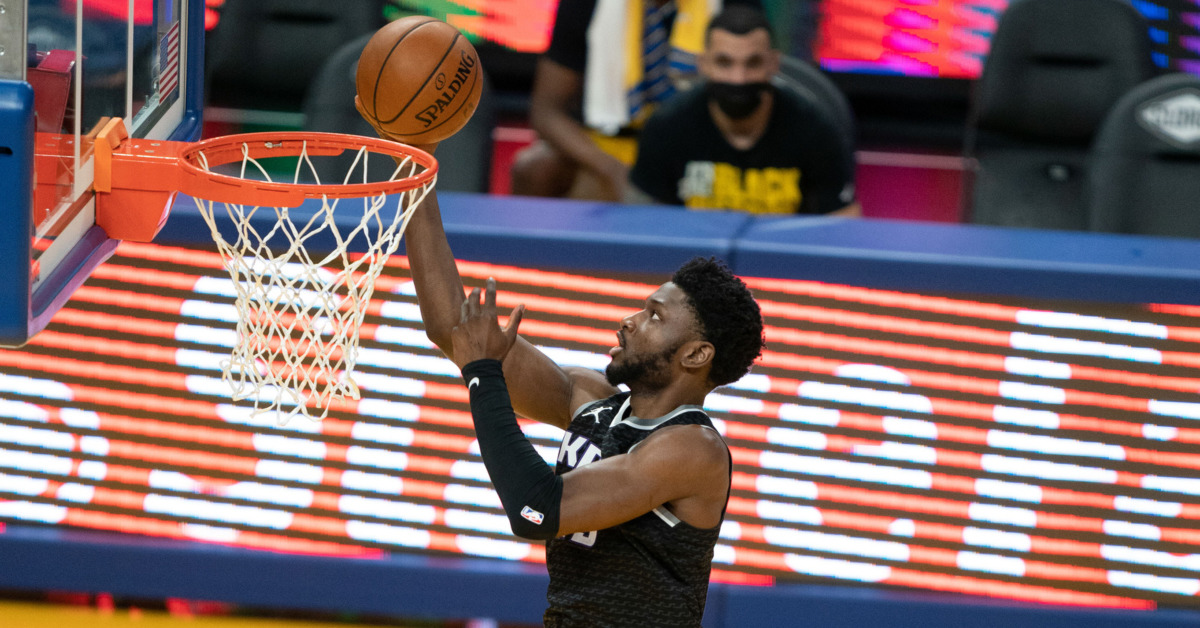 Welcome to our Season Review series. Instead of season grades, we're going to review the season as a whole for each player individually. We continue with Chimezie Metu.
When the Sacramento Kings signed Chimezie Metu last offseason, I had low expectations. Metu was coming from the Spurs, a team not known for letting hidden gems get away from them, and hadn't produced much in the limited minutes he played in San Antonio. The Per-36 numbers were compelling, but the sample size was too small to get excited about. But for a guy on a two-way contract, Metu provided big man depth and seemed like a fine use of the roster spot.
What a wonderful surprise Metu turned out to be.
It started small, with Metu playing short but solid bursts whenever he'd get an opportunity. He played with urgency that the Kings often lacked, and showed some nice touch shooting the ball. Over the course of the season Luke Walton recognized Metu's effort and production and allowed him an expanded role. Metu was really starting to look solid when he suffered a broken wrist on a dirty play by Jonas Valanciunas. But when Chimezie came back, it was like he never missed a beat.
For the season, Metu only appeared in 36 games, mostly in the second half of the season. 25 of his 36 games came post injury. He finished with season averages of 6.3 points, 3.1 rebounds, 0.8 assists, and 0.5 blocks per game.
The numbers don't leap off the page, but watching the games the season it was clear that Metu is a solid backup big man. For a guy the Kings landed on a two-way contract (and later promoted to a full a contract), he was a fantastic value for the Kings and Monte McNair.
The biggest question for Metu going forward is what position he's best suited for. His skill set naturally lends itself to center, but he doesn't have the size to hold up in the post defensively against bigger centers. Walton did try to use Metu as a power forward on a couple occasions, but Metu's shooting isn't quite consistent enough for him to be a reliable stretch 4 (although 35.1% from 3 isn't terrible).
Metu is on a non-guaranteed contract for the next two seasons, meaning the Kings have the ability to keep Chimezie for a reasonable cost unless they find a better option and need the roster spot. The deal gave Metu a well-deserved raise at the end of the year, and gave the Kings flexibility to keep Metu around.
If the Kings find a better player for the roster spot, that would be fine. But if Metu sticks around next season he'll continue to be a good value for his contract, and a solid backup big man for the Kings.