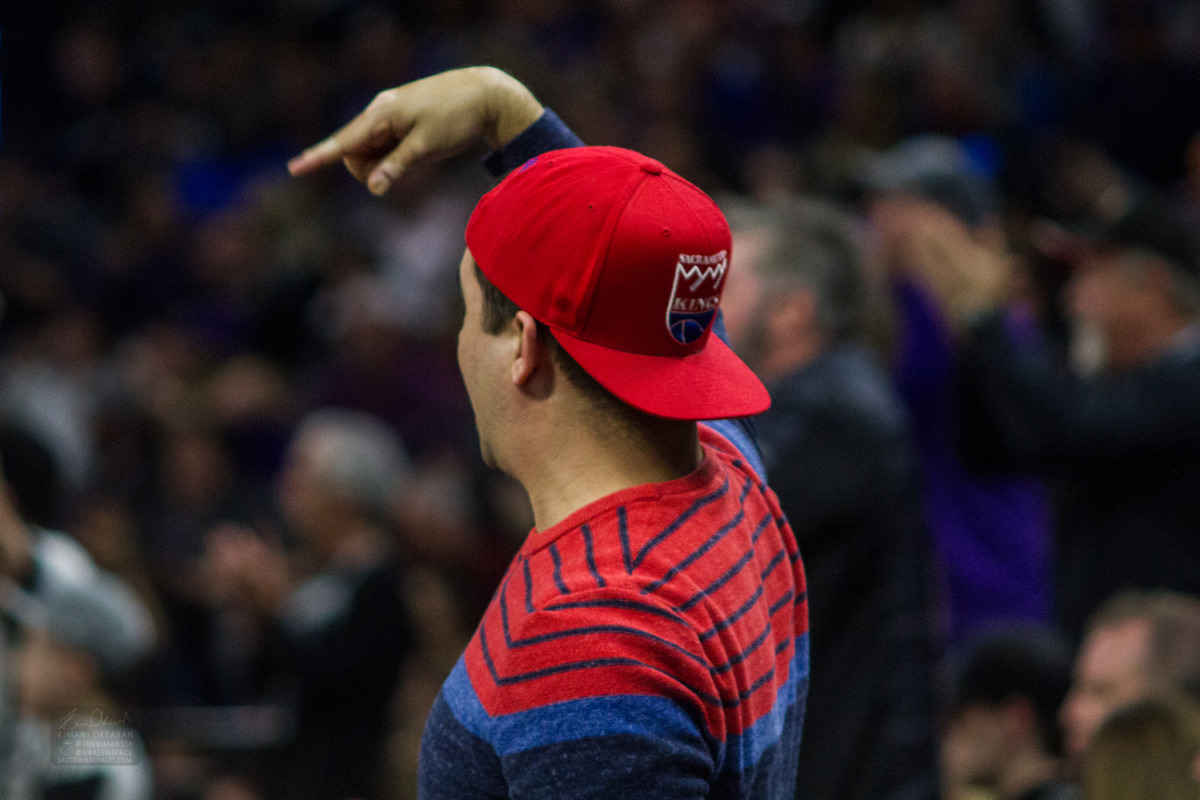 Editor's Note: What follows is a reader submission! Dave has been a lurker in our community but decided to stretch his writing legs and share his thoughts on sports fandom. Enjoy!
Why do we root for bad teams? It's been a rough year, is it really necessary to compound misery by supporting a flailing group of athletes? Last season, I received a $250 ticket from the City of Rancho Cordova for not fully stopping while taking a right turn at a red light. $250. I opened this bundle of joy while watching the Sacramento Kings get blown out in preseason game. Why was I watching a probable 30 win basketball team in preseason game I knew they were going to lose? I'd compare it to going on WebMD to self diagnose your mole on limited laptop battery. It does not seem like a good use of time or result in any sort of positive psychological benefit.
Life can be tough so is it wise to emotionally tie yourself to a perennially underachieving sports franchise? I believe the true answer to that question depends on your expectations and your sense of humor. If you're the sort of person that dropkicks your TV remote every time your team loses, it's going to be a long, hard life. If you expect your team to win every time you turn the game on, I commend your optimism, but deplore your understanding of statistics.
Most teams that people consider €œbad" lose more than 50% of their games. That's like flipping a coin, having it land tails, and dejectedly ruining Thanksgiving for everyone. On the flip side (coin pun intended), watching the Detroit Lions lose on Thanksgiving has become a major part of my Michigan-originated family tradition. You need a huge turkey, Grandma's homemade gravy, and the Lions to fall apart in the fourth quarter. It feels incomplete without it. Unexpected side effect: historically consistent athletic failure can result in family bonding.
Optimism is fine as long as your enjoyment of the game is not tied to the outcome. Here are a few fun observations I like to make while exiting a stadium after a loss: 1. "Boy, our new first round draft pick sure keeps his shoes clean! You can tell a lot about a man by how he maintains his shoes." 2. "Was it just me or were the hot dogs way better than normal? I think they switched to organic ketchup. Classy move, Sacramento.€ 3. "At least we don't live in North Korea, right? The best athlete they get to see is Dennis Rodman."
Other than distracting observations, the key is being able to laugh when things go wrong. For example, imagine your coach goes berserk over a call which grants free throws for the other team. This result is substantially worse than the outcome of the original call. If you can't giggle at that irony while watching a grown man throw a temper tantrum, you're missing out on one of life's little gifts.
The true answer to whether supporting a bad team is good for you really depends on your expectations. If you're a $12-stadium-beer-half-full sort of person, you expect a bad team to lose and are pleasantly surprised when they don't. Some of my favorite memories happened when the Kings were overlooked and beat a team they shouldn't have. For example in 2018-2019 season, the Space Jam MonStars known as the Golden State Warriors decided to rest 2 of their 4 All-Stars against the Kings, assuming a win. The Kings made them pay TWICE that season which allowed me to briefly taunt my friends from the Bay Area. This added joy to my life where it otherwise would have been absent. To answer the original question, I believe rooting for a bad team builds character, provides comic relief, and puts the real tragedies of life in perspective. So go ahead and spend $80 on the jersey of your team's untested draft pick. My Jimmer Fredette jersey never ceases to make me smile, and isn't that the point of watching sports? If you're not smiling, you're probably doing it wrong.