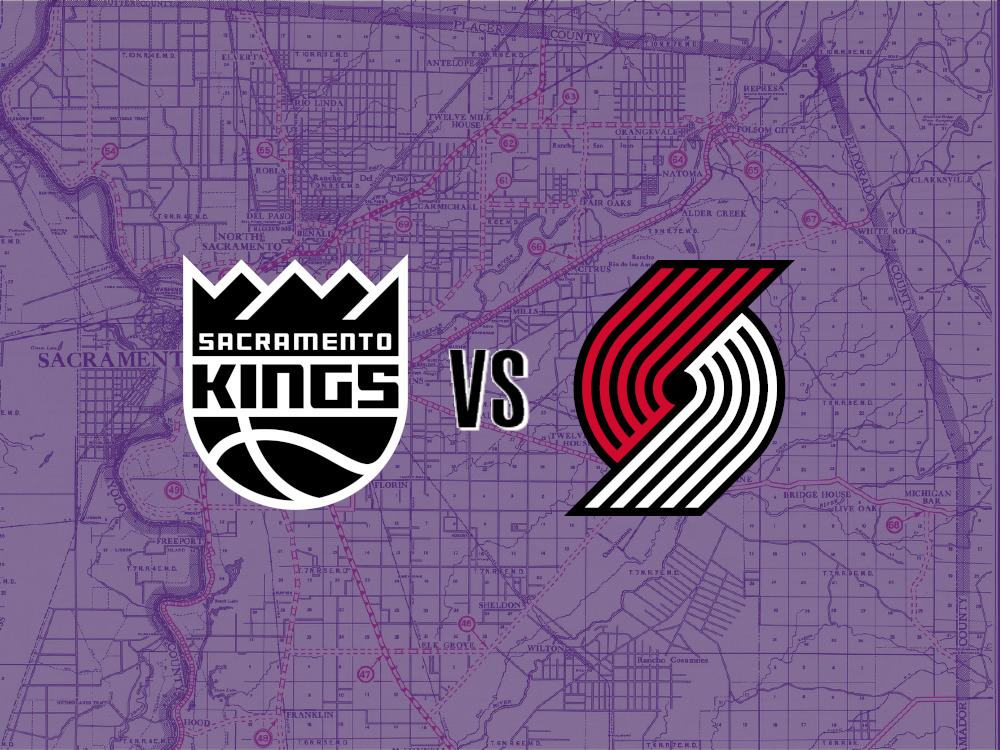 Well, here we are again friends, suffering through another year of our sentence, bound by basketball gods to our fandom and dragging it behind us up a never ending, oil slicked staircase toward the light of NBA relevancy. Fans of the Sacramento Kings, gather here and now for this is our season of discontent, as all the previous fourteen have been before it. The fields of success remain fallow, the crops of our toils under topsoil and snow. Spring may yet come, but dark clouds come quick upon this horizon.
"Will, goddamn. It's a preseason game in Portland."
Yeah, well you don't have to try to make this team seem worth watching seventy six different times this season, so stuff it. Let's just talk Kings basketball.
When: Friday, December 11th, 7:30 PM
Where: Moda Center, Portland, OR
TV: ESPN
Radio: KHTK Sports 1140 AM
For Your Consideration
The Sickness Unto Drafts: Now that I've got a small fraction of my wallowing out of the way, I want to move on to a little pontificating. Tonight's preseason game begins a season unlike any other in NBA history. We watch during a time of great division among many different lines - not just in political and social ideologies but even just within our own fandom. Just between the last time we spoke and now, the Kings replaced Vlade Divac's management team with people far more competent, hired more qualified assistance for a lameduck coach, drafted well, pretty much sat out free agency and allowed Bogdan Bogdanovic to walk for nothing after getting yanked out of a decent deal for him. Now, just in that last sentence there is someone who read that who disagreed with something in that mildest of recaps of the off-season. The Kings, by most accounts, are headed for a quick rebuild to better accommodate their star (now max player) De'Aaron Fox and his championship window. It's a smart choice. But is it? There are those out there that think the Kings should push for a playoff spot. That signing their guy to a max deal to hunt high draft picks is a waste of the money, a waste of time and is bound to ruin the Kings. There's discussion of winning mentality and how much losing players can take before it's ingrained in them. On the surface, the "push for a playoff spot" is a valid movement. If you're a GM, work for that 10th spot and trust your ability to draft and sign free agents that move you in subsequent years higher toward an eventual playoff goal. Play the odds of a player going down or an unexpected team dropping out and make that push. I get it. I do.
The Kings have been a dumpster fire on a sinking ship for a long time and we all know it. Even the breath of fresh air that was Dave Joerger's last season with the Kings was ultimately, worthy of a some hacking and coughing. 39 wins is a disappointing year for three quarters of the NBA and we took our participation ribbons and wore them around the playground like they were medals for blowing up the Death Star. It sucks, but the Kings suck and have for a long time. I just want to acknowledge that, because I think the next 76 games are going to be real, real rough. Even for those who celebrate each loss as a step closer to potentially drafting Cade Cunningham - this season is going to have some low, low points.
Will there be positives? Absolutely. De'Aaron Fox is getting rave reviews out of camp. The three rookies all got good press and Haliburton and Woodard look like they could contribute to an NBA basketball team rather quickly. The Kings have said they're mending an abysmal offense last season and both Alvin Gentry and Rex Kalamian are head-coach-level minds in this league. Basketball might actually be worth watching this year on the micro level. On the macro level - those of us who are hopeful for a quick and painless teardown might just get it. The Kings sound like they wanted flexibility so that they can help facilitate moves for their veterans and anyone not named De'Aaron Fox might get sent out by the deadline. The Kings have not one, but two new play-by-play guys to replace The Great Red Rodomontade himself. There are things to root for on the court and off.
The division internally and externally isn't the only thing that makes a season unlike any other. This is supposed to be a preview for a preseason game, played during a surging pandemic, in an arena that was just shut down earlier this week after positive tests were found within the few people allowed left to work there. The Kings have had no less than three players test positive, though it sounds like each has recovered. At any moment, the future of this team and this league can get thrown into complete chaos by the Coronavirus. A severe case to any player, that creates lasting damage or long-haul symptoms, could throw the entire balance out of what is supposed to be entertainment. Literally death lingers around this league and without a bubble, even localized bubbles, the chances of severe issues to a player in the NBA is not as unlikely as we think. Our friends and family within the organization and the Golden 1 Center have lost their livelihoods, many permanently, and that cloud hangs over this season as well. A constant anxiety will permeate into every injury report, every notification of a Woj or Shams tweet, into every team press conference.
But we'll watch. We'll tune in, celebrate the game winners when they come and for a night forget the lottery odds. We'll argue about this god-forgotten team and the moves they make in the hopes that the next corner they turn will prove that this was a pentadecagon that Sacramento's been trying to get around and now they're finally back where they should be. We'll pity the injured, celebrate the small victories of the young ones and debate then minimize their defeats. We'll squeeze whatever hope is left out of us, even when we know this isn't our year, because deep in our bones we feel it - one year it will be and we'll be able to look back on this season from our high horses and say, this year right here, was the one that kicked it all off.
Welcome to the 2020-21 NBA Season. It's cold now, but maybe, just maybe, these memories will be warm.
Prediction
Someday, I'll actually preview the stupid game that's getting played. Someday, the Kings will actually televise all of their preseason games.
But it is not this day.
Kings: 111, Blazers: 109