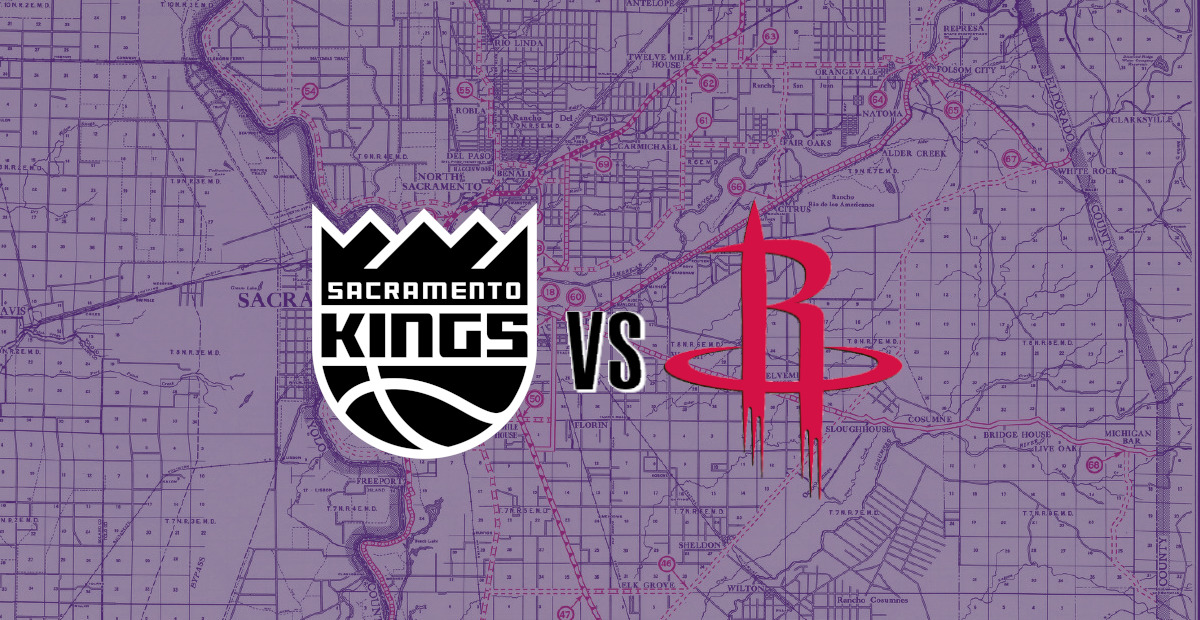 Welcome to 2021, which is the same as 2020 except your favorite rookie is injured and all the holidays fall on inopportune days for your work schedule now! If you rushed straight to read my preview and didn't stop to look at the front page, Tyrese Haliburton has been diagnosed with a bone bruise after suffering a nasty fall on a contested dunk attempt in Thursday's loss to the Rockets. He's going to be out at least this game and will be evaluated later in the week. So where does that leave the Kings? Houston's at full strength, with John Wall looking further along in his game than many thought possible after his Achilles tear, and Christian Wood is looking like the steal of the off-season. Are the Kings so reliant on the rookie from Iowa State that those bemoaning the injury are correct in that the Kings chances at a win fall drastically? Probably not, but I doubt I further explain in the body paragraphs! Let's talk Kings basketball.
When: Saturday, January 2nd, 2:00 PM PST
Where: Toyota Center, Houston, TX
TV: NBCSCA & NBATV - Mark Jones on the call.
Radio: KHTK Sports 1140 AM
For Your Consideration
The Slow Dimming Light From a Time Once Bright: Thursday's game against the Kings marked the very first time this season that James Harden was able to run with the full squad that new Houston GM Rafael Stone had spent all off season bargaining and begging his way into. Obviously, Harden has been ready for a change since right about the time Daryl Morey left and in a league as player friendly as the NBA is, that means he's gone. Maybe not tonight, maybe not next month, but the divorce is happening, the differences are irreconcilable, Tillman Fertitta, John Wall, DeMarcus Cousins, Christian Wood, and the whole city of Houston be damned. The return for Harden will be substantial and any rebuilding done in his absence will be well on its way with the bevvy of draft picks, role players or young stars that the Rockets acquire for him. I have to say that watching these Rockets, even though they're mostly cast as villains or the science experiment gone too far, makes me feel pity or a tinge of sadness for the team and its fans. While Harden can annoy the most even-keeled of fans, his craftiness, versatility on offense and his back of tricks allowed the Rockets to be this sometimes insane amalgamation of parts. They were a science experiment gone right, right up until the minute it always went wrong. They challenged the Warriors in a Western Conference Finals for the ages, but will only get remember for missing 27 straight threes.
I tend to love the freaks and weirdos and while I never had that attachment to the Rockets themselves, the boundaries they pushed were right up my alley. I loved that they gave the extreme a chance and Harden was the key to making it work for as long as it did. But now, it's over. The mad scientists have moved on and he's left in a mess, somewhat of his own making. He lived in a near perfect situation for the last decade, where everything was suited to capitalize on his talents and now, now that's sure to change. Regardless of whether he stays or goes, no team will ever rely so much on him as a singular entity. This isn't to say that he won't be important or the biggest star etc. only that he couldn't bring a championship to Houston by himself, he couldn't with Chris Paul or Russell Westbrook, he won't with John Wall. Houston fans are seeing what is more than likely the last games of Harden in a Rockets uniform and either waiting for the other shoe to drop or hoping for some miracle that changes Harden's soul back into a comfort in his current situation. I feel for Rockets fans. Isn't that rich? The guy who roots for a team that hasn't been relevant since Steve Nash was winning MVP awards feels pity for a team that would arguably still beat this Sacramento team without James Harden playing. But it's true.
Would you still cheer for Harden pulling out a closer-than-expected win if you thought he would be doing it for another team soon? How hollow do those wins feel, knowing the championship window was slammed shut by the same man who opened it? There's plenty of blame to pass around so who gets the brunt of it - Fertitta the cheapskate or Harden the malcontent?
Toss onto the fire two stars on the wrong end of their careers and both trying to prove themselves after devastating injuries in Wall and Cousins and you have a dramatic and melancholic picture. Once stars worthy of grand gestures themselves, these two were brought in as an overture to the continued changes this new regime would make for Harden, to please him by bringing in friends or those who might fit a little better, lessen the load either on or off the court. It won't be enough and whether its this season or next off-season, Harden will be gone and they'll be left as aging trade chips once again, ready to move on to the next team willing to give them a shot. A welcome wagon torn down to scrap, sent somewhere else to rebuild something far less interesting, much more stable.
I rarely rooted for the Houston Rockets, but I will still be disappointed to see the experiment die once and for all.
Fun Fact of the Day, Brought to You By the Sacramento Kings: According to ESPN Stats & Info, the Kings 455 points through the first four games is the most points scored in the first four games in the Sacramento era and the second most in franchise history. The most? 486 points in 1960-61, Oscar Robertson's rookie season.
Prediction
Buddy Hield goes for 7+ threes, DeAaron Fox orders up a 30 piece feast and Cory Joseph continues to do just enough to allow Luke Walton the excuse of playing him heavy minutes.
Kings: 117, Rockets: 105