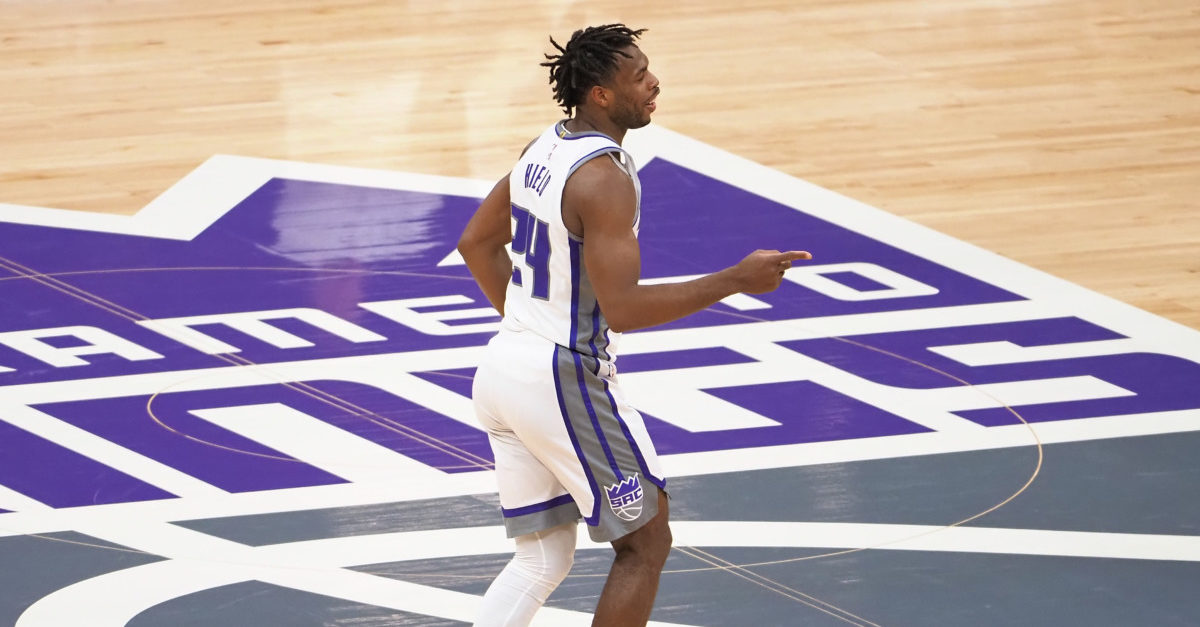 The Athletic's Shams Charania started the recent string of Buddy Hield trade rumors earlier this week, and that sentiment appears to be spreading among NBA insiders leading up to the 2021 NBA Draft.
Charania's colleague at The Athletic and one of the most accurate reporters in Sacramento, Sam Amick, gave us some addition details on Wednesday morning on where the Hield trade talks stand from his perspective and sources.
Of all the scenarios for a supporting player believed to be in play, one source to the situation indicated the Hield deal €" which would involve forward Kyle Kuzma and would also likely require Lakers forward Montrezl Harrell to opt in to the final year of his deal (worth $9.7 million) and be included €" appears the most promising thus far.
Harrell has a $9.7 million player option for next season, and it appears that the deal currently being discussed between the Kings and Lakers is at least partly contingent on Harrell picking up his player option. It's hard to know what Harrell is thinking here because you could make the case that opting out is the smarter move if he wants to find a real contender to play for in free agency, but at the same time, opting in would give him plenty of playing time and opportunity in Sacramento to put up some impressive numbers in a contract year. This one could go either way.
Amick makes no mention of the Lakers' #22 overall pick in the 2021 NBA Draft as being involved in a potential Buddy Hield trade. That doesn't mean it won't be, but if I'm the Kings, I'm not sure that Kyle Kuzma and Montrezl Harrell alone is enough for me to part ways with Buddy Hield's elite volume shooting.
The good news is that if Monte McNair isn't satisfied with the Lakers' offer, it sounds like he has some options. Amick also reported that the 76ers are interested in Buddy Hield, but does not reveal any further trade details aside from the fact that this has nothing to do with a potential Ben Simmons trade:
A source with knowledge of the talks said Philadelphia also has shown interest (unrelated to Simmons), with other teams believed to be engaged on that front as well. A Hield deal of some sort, it seems, is likely on the horizon.
The 76ers don't have a ton of comfortable ways to acquire Buddy Hield without a bigger Ben Simmons trade, but they have some options. Our old pal George Hill is owed roughly $10 million next season if the 76ers guarantee his contract, which they could be motivated to do if needed to facilitate a Hield acquisition. That shouldn't be enough to get the Kings interested, though.
Tyrese Maxey, Matisse Thybulle or Philly's 28th overall pick in the 2021 NBA Draft would be the most obvious targets for the Kings here, but we'll have to wait and see for more details on what Philadelphia is offering.
Sam Amick's last note is probably his most interesting, though €" a Buddy Hield trade is likely on the horizon.