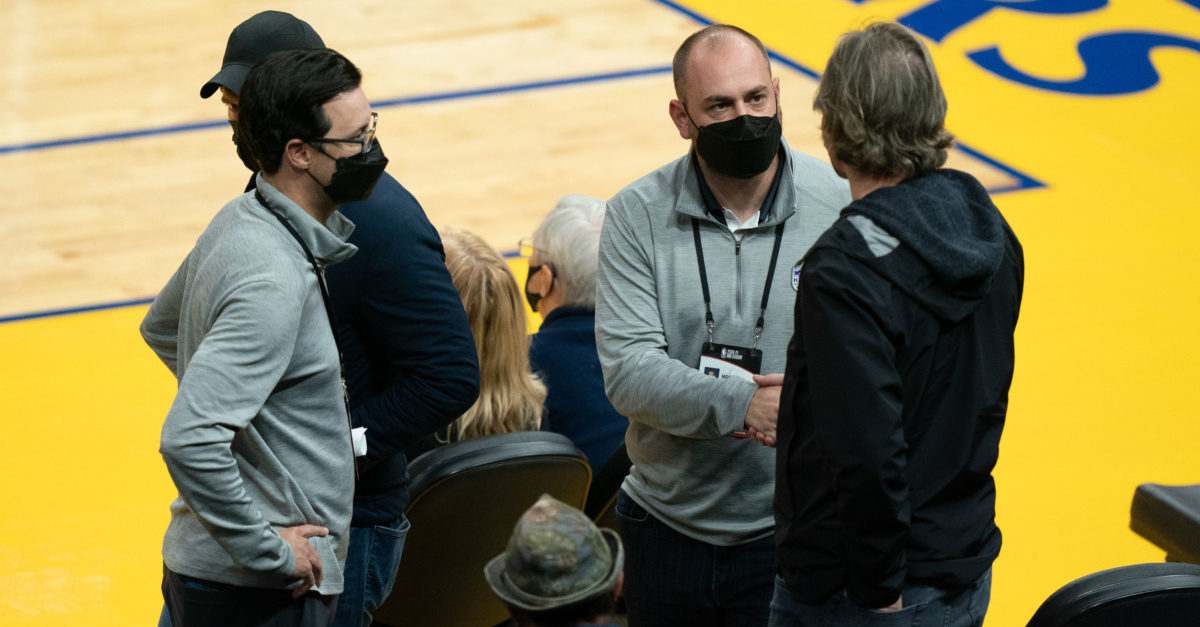 Sacramento Kings General Manager Monte McNair has a green light to do "whatever is necessary", according to a new report from The Athletic's Sam Amick. From Amick:
Five months later, with the Kings (16-23) barely hanging onto the 10th spot in this watered-down West, they're still highly motivated to make the kind of significant move(s) that would both bolster their postseason chances in the present while giving them a runway for sustained success in the future. More specifically, sources say Kings owner Vivek Ranadive has continued to make it clear to McNair that he has the green light to do whatever is necessary to meet those goals.
That green light, Amick says, means that De'Aaron Fox and Tyrese Haliburton are not off the table in trade talks, although the team would prefer to build around them.
Amick also notes that the Kings remain interested in Ben Simmons. Amick had previously reported that the Kings seemed like an unlikely destination for Simmons, but notes that this year's disappointing start may open the Kings up to possibilities they weren't willing to discuss before.
None of this suggests that any specific deals are imminent, but this gives us necessary insight into the landscape behind the scenes. The Kings, for better or for worse, are still operating with their eyes on the postseason. Vivek is giving Monte the authority to improve the team however he can. Whatever happens, or doesn't happen, between now and the deadline falls on Monte McNair's shoulders.
We know the goal, we know the parameters. Time to see what Monte can pull off.