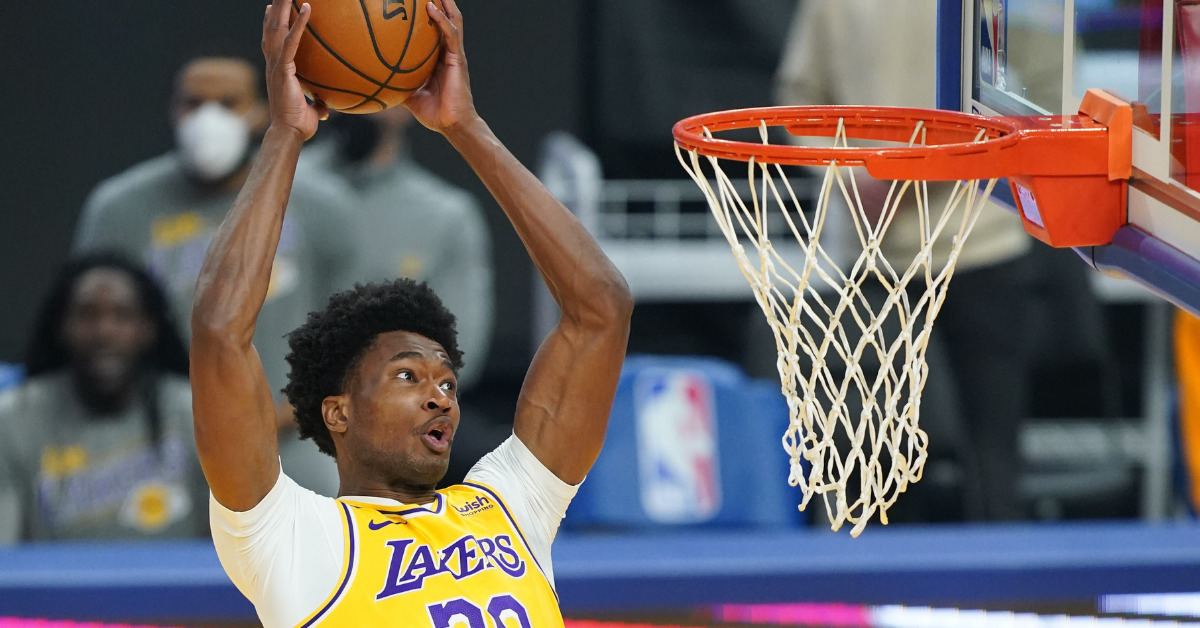 The Sacramento Kings announced Wednesday that they've signed Damian Jones to a 10-day contract. The move was first reported on Saturday, but it was unknown at that time when the Kings would finalize the move.
Signing Jones today means he will be available for the team's next five games, against the Detroit Pistons, Utah Jazz, New Orleans Pelicans, Washington Wizards, and Phoenix Suns. The Jazz, Pelicans, and Suns games in particular stand out as opponents whose size has been a challenge for the Kings in the past.
Jones is an athletic big man who stands at 6'11" and 245 lbs. Jones last played on a pair of 10-day contracts for the Los Angeles Lakers. With the Lakers Jones played in 8 games, including 6 starts, and averaged 5.4 points, 3.3 rebounds, and 0.9 blocks in 14 minutes per game.
We'll have to wait and see how much Luke Walton decides to use Jones, or if he ends up using in him at all, but I'd venture a guess that Jones will be more than just an extra body for practices.