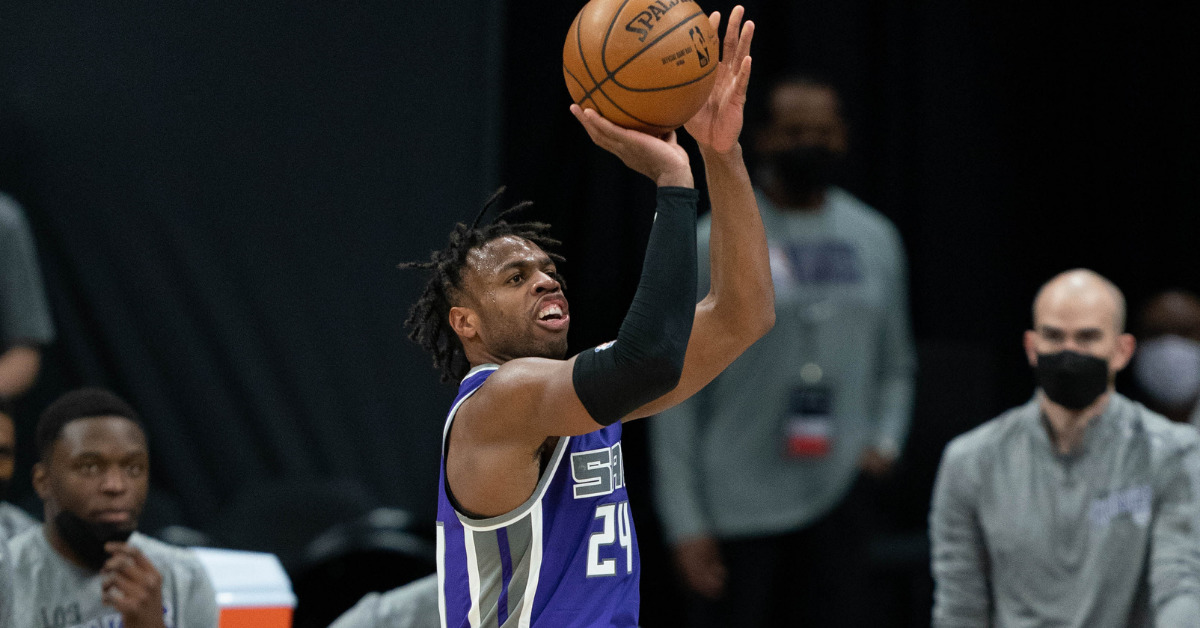 It's funny that after years of Kings fans asking "can he play small forward" that the answer for Buddy Hield, of all people, would be yes. Yet here we are. The Kings remain inconsistent, and Buddy Hield's limitations remain unchanged from what they were, but there's no doubt that Buddy has been playing as well, if not better, since moving to the small forward position in the starting lineup.
The Kings haven't played enough games with the new starting lineup for any definitive conclusions, but the data to this point shows that Buddy's production is mostly unchanged other than two key areas. Since Tyrese Haliburton entered the starting lineup, Buddy Hield's free throws have dropped and his shooting has improved.
The Kings played 39 games before Marvin Bagley's injury forced Luke Walton to finally put Haliburton in the starting lineup. It's now been 12 games since the switch. In those last 12 games Buddy is essentially identical in minutes per game, field goal attempts, three point attempts, steals, blocks, fouls, turnovers, points per game, and any other meaningful stat.
Buddy shooting, particularly from deep, is much better though. In the first 39 games Buddy shot 37.5% from three. In the last 12 games Buddy has shot 40.5%. His overall FG% is up slightly as well, but that's likely attributed to the three point shooting since Buddy still takes very few shots that aren't threes.
But despite shooting better on the same volume, Buddy's points per game remain steady. This can be attributed to free throws. Buddy is still making 85% of his free throws, but over the last 12 games he's only averaged 0.6 free throws per game, compared to a still-paltry 1.7 per game before.
The move to bring Haliburton into the starting lineup has taken the ball out of Buddy's hands, allowing him a more efficient shot selection, but also impacting his ability to draw fouls.
It would be nice to have the best of both worlds, where Buddy was shooting well and still getting to the line a little more often, but foul-drawing has never been Buddy's best skill. He's at his most value to the Kings when he's hitting threes at an elite level. It's still too soon to make an final conclusions, but so far the lineup switch seems to be having a positive impact on Buddy's game.