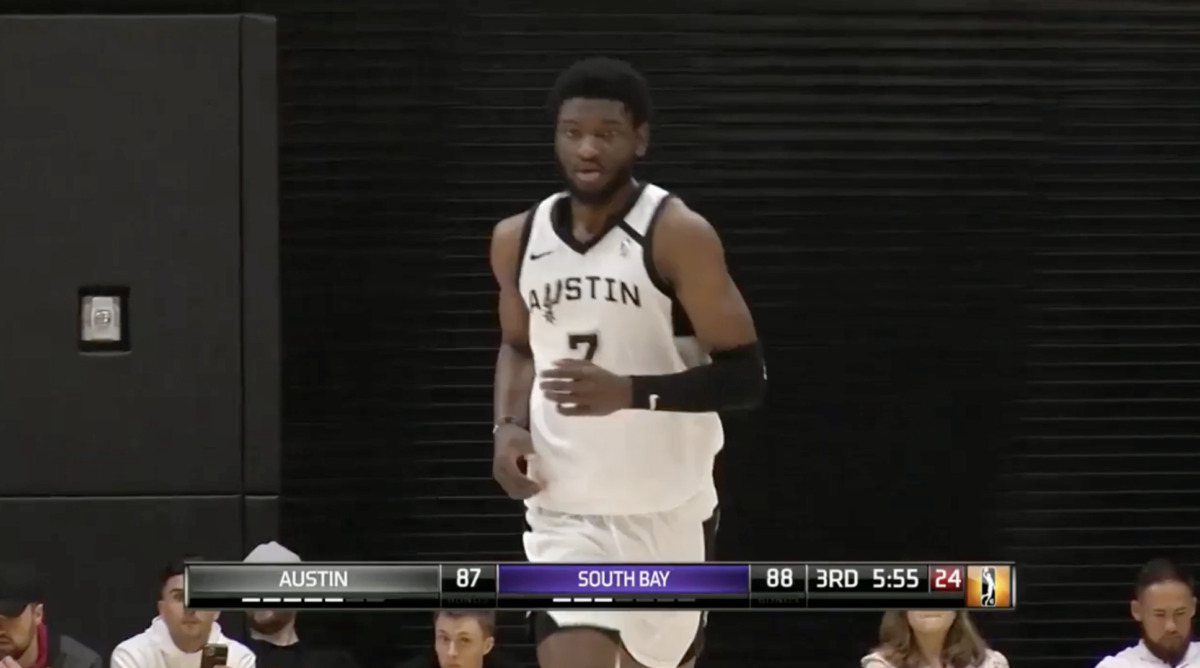 Monte McNair's first offseason in Sacramento is underway, and to this point we've seen the new Kings general manager sign established NBA players like Hassan Whiteside, Frank Kaminsky, and Glen Robinson III to one-year contracts in order to fill out the end of his roster. McNair's latest signing, former San Antonio Spurs project Chimezie Metu, however, represents a different approach.
The contract details, according to Keith Smith:
Chimezie Metu got part of the Non-Tax MLE from the Sacramento Kings on a three-year, veteran minimum deal.

20-21 is guaranteed for $50K, becoming $250K guaranteed on opening night, then full on 2/27/21.

21-22 & 22-23 become fully guaranteed on 7/15/21 & 7/15/22 respectively.

— Keith Smith (@KeithSmithNBA) November 30, 2020
Chimezie Metu and the potential long-term contract McNair signed him to is akin to a shot in the dark. Metu is your classic project player - young and unproven with some legitimate upside considering his raw athleticism, and if he works out, the Kings have him under a minimum contract for three years. If he doesn't, they can move on with minimal repercussions.
This is different (and in my opinion, preferential) from the one-year contract McNair handed Glen Robinson III, for example, because if GRIII produces for Sacramento next season he can leave for nothing the following summer, essentially using the Kings as a launching pad for his next contract. In Robinson's case, despite the fact that he's likely the better player right now, I'd much prefer to see those minutes go to longer-term wing projects like Robert Woodard or DaQuan Jeffries.
In Metu's case, any minutes he earns or development he shows can help the Kings both in the short term with his production, and the long-term considering the team controls his NBA destiny for the next three years. For that reason, I would consider signing Metu the best move McNair has made in free agency thus far. The Kings are an organization that should be taking these sorts of low risk, high reward gambles on young players that may have failed or lacked opportunity elsewhere.
Metu was drafted out of USC by the San Antonio Spurs with the 49th pick in the 2018 NBA Draft, but has only played 250 total minutes in his professional career to this point. He spent most of his two season in the NBA with San Antonio's G-League squad, the Austin Spurs, and put up some impressive numbers last year in that setting: 17.9 points, 1.6 blocks, 2.5 assists, and 8.8 rebounds on .549 shooting from the field, and .379 shooting from 3.
Of course, G-League numbers are G-League numbers. Players like Metu are expected to produce there, but his line is more encouraging than discouraging, so we'll see. His NBA success is a long shot to be sure, but at 23 years old, it's a smart gamble by Monte McNair and his staff.