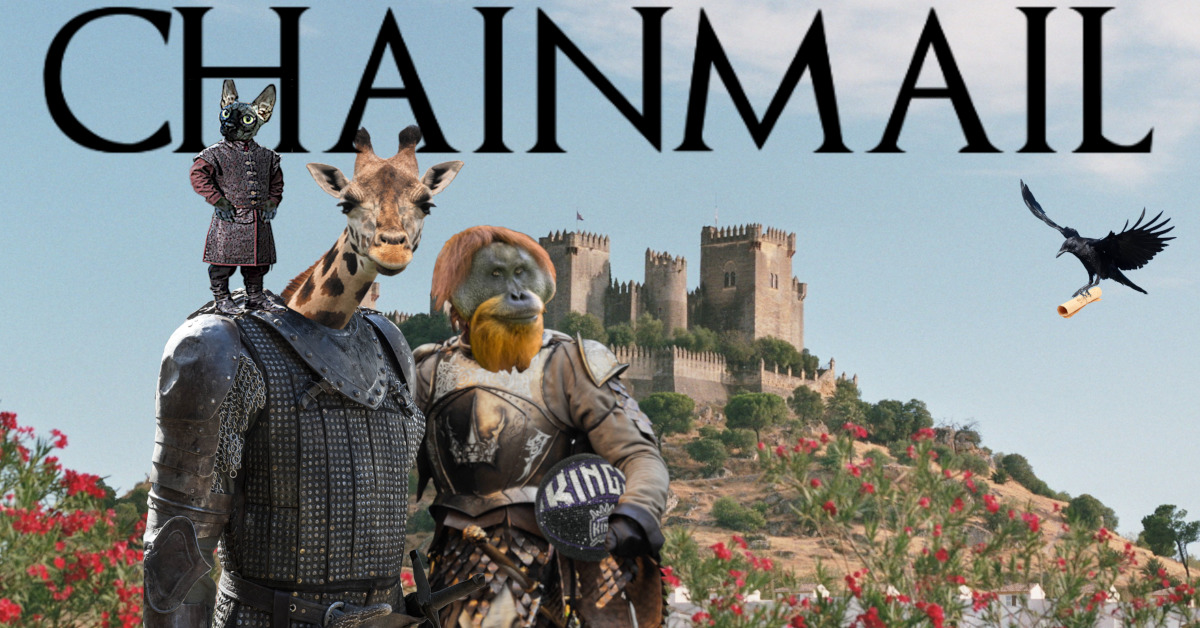 Welcome to the most ambitious crossover event in The Kings Herald history: 30Q and the mailbag????? Can it be done, they asked. SHOULD it be done, they asked. When will it be done, Greg asked. Well, folks, it's here. We asked for Kings/NBA/site/anything related questions on Twitter, and you responded.
Let's jump right in!
From Fred Smith:
How many minutes per night can Sacramento conceivably trot out Fox-Haliburton-Mitchell-Barnes-Holmes?
Tim: This is me being nitpicky, but I think the lineup will actually be more of Fox-Mitchell-Haliburton-Barnes Holmes. That being said, the expectations for Mitchell after a really good Summer League performance are probably a bit high at this point, meaning I don't see that lineup getting as much action as everyone believes. I'll say 10 - 12 minutes per game.
Will: I might get to touch on this later or in a more in depth piece but I'm going to agree with Tim that at this point I think we're overvaluing what Davion Mitchell can bring to this team in Year 1. Yes, he's an older rookie and yes, there is a lot of talk about him being NBA ready but I'm incredibly skeptical on Mitchell having a Haliburton level rookie impact. Fox-Hali-Mitchell might be the three guard line-up of the future but at present, it gets bullied off the floor by most NBA teams. Outside of Davion needing time to adjust to his role in the NBA, I really don't think Haliburton is weighty enough to handle defending small forwards and while this whole line-up in general might be a dynamic offensive unit, it is cotton candy tough on the other end. The day will come where it could work in decently sized bouts but I'd be surprised if it logged 300 minutes this season, barring injury or tank efforts.
From SactownTony:
Why is Monty so willing to tie his reputation to Luke Walton?
Tim: For whatever reason, Luke Walton has established legitimate trust with Monte McNair, despite a half-decade career of losing, and losing badly. I don't know if they've simply developed good chemistry or if Monte thinks he needs a fall guy if things don't work out, but I don't believe these are ownership-driven decisions. Something to keep in mind as the Kings enter their second season under Monte with no significant changes since he took over - we wrecked Vlade for picking Walton once, and now McNair has picked him twice. Woof.
Will: I think it's simply a matter of McNair knowing that the team generally gets along with him and his rising superstar seems to have his back. It wouldn't surprise me if there was a bit of a mandate from above to explore every avenue of making it work before letting Walton go and with Walton absolutely fighting for his NBA future, those two things coalesce rather well together. Did Walton get a bit of a raw deal with COVID-19 cropping up when it did? Sure. But those excuses, if ever valid, have run out and I do see this as a make or break year for the guy. They felt this roster was good enough to compete for a playoff spot last year (they were wrong but...) and they've added depth and defense to the bench unit. If Walton can't improve on last year's record, McNair will probably be forced to look elsewhere.
From Chris Skidmor:
Has Marvin's handle improved? Can he go right/left less predictably than in year one?
Tim: Probably not.
Will: Outside of his three point shot showing some life, I cannot tell you one single solitary thing that Marvin does better now than when he came into the league. A lot of that can rightfully be explained away by the length and nature of his injuries. I don't even think his hip-hop has improved.
From John Francis:
If you had to choose only one condiment for the rest of your days, which would it be?
Tim: If it's one general condiment, it's hot sauce. If I have to choose a specific hot sauce, I'll probably roll with Valentina, although Cholulua and Siracha have a special place in my heart as well.
Will: BBQ sauce can get me through most things in need of a condiment and the variety of such can really give a lot of different looks for various meals.
From Steven Pearlstein:
If the Kings don't make the playoffs but finish .500, is that enough to keep Monte/Luke around?
Tim: For me, it's enough to keep Monte, but not Luke, because a .500 season almost certainly means that the Kings made a big trade, as I can't imagine Walton actually getting this roster to that point. There are good coaches out there. The Kings should go get one next summer.
Will: I actually do think that if the Kings win 41 games, both Monte and Luke will stick around for another season. This would allow the Kings to play out the final year of Walton's contract to see whether or not it was a fluke or if he's really finally caught onto something. Walton probably wouldn't like going into the final year without an extension on the table, but, hey that's what happens when you spend three years of goodwill on hoping you make the play-in game.
From Shar:
Day one starting five?
Tim: De'Aaron Fox, Tyrese Haliburton, Moe Harkless (BLEGH), Harrison Barnes, Richaun Holmes
Will: Barring injuries, I truly think we're going to see De'Aaron Fox, Buddy Hield, Harrison Barnes, Tristan Thompson and Richaun Holmes as the starting five on opening night. It allows Mitchell to come off the bench with a steady hand and secondary playmaker in Haliburton and/or a shoot-first guy in Terrence Davis depending on match-ups, which allows Mitchell to focus on doing what he does best - hound the hell out of the ball. Thompson has started 87% of the games he's played in over the last three season and the idea that he'd help the worst rebounding team in the NBA on the boards will definitely be an easy selling point to fans.
Before you tar and feather me about that first thing, I don't think it'll be long before Haliburton starts and I do think he ends up playing more minutes in the long run than Buddy, but we have to remember: 1) they're still trying to show Buddy out for an eventual trade like last year and 2) they're coached by a bottom tier coach. This team is going to be super shifty when it comes to who starts and who plays all year long just to cover the big holes they have in their roster.
From Eric Sperlazza:
How many minutes can we expect from Jahmi'us Ramsey, and what should we "realistically" expect from him this season?
Tim: With the roster as it's currently constructed, I would be pretty shocked to see any Ramsey minutes, outside of garbage time or several injuries. Right now, the guards ahead of him are De'Aaron Fox, Tyrese Haliburton, Buddy Hield, Davion Mitchell, and Terence Davis, with Lou King and Moe Harkless potentially in the mix as well. I would realistically expect a lot of inactive appearances and DNP-CDs.
Will: Don't be surprised if Ramsey spends a ton of time starting for the Stockton Kings this season. There's just too many guards ahead of him right now and while he played really well in summer league, he isn't seeing much time on the main squad without some catastrophe or trade.
From Rice-on Tiller:
If everything went right, how high would the Kings rank defensively this year?
Tim: I'm not sure this roster can get much past average, but average would be a massive improvement over "worst in NBA history". I would also be a lot more confident if we had a quality backup wing and a different coaching staff. Side note: add Ben Simmons to this roster and my answer changes quite dramatically.
Will: If absolutely everything goes right for the Kings, I could see them sitting between 17-20th in the league on the defensive end of the floor. This isn't supposed to be an insult or some slap in the face to them, I just don't see where more than 10-13 teams suddenly drop off in defense or where and how exactly the Kings pick up more than those spots. Even if Simmons were to come over, Year 1 just isn't going to see anything more than the Kings going from terrible to "Hey! Not too shabby!"
From Erik Charles:
How long into the season until the annual "meddling" or "pressure from ownership" report comes out?'
Tim: Whenever the first controversial decision is made, whether that's a trade, a benching, or a signing. I'm guessing we're looking at a Christmas timeline.
Will: Well, after the press release that some relatively chatty minority owners have sold their stakes in the Kings, I might actually be slight optimistic that we can go through a prolonged trade rumor season or two without hearing much in that regard. That doesn't mean that Vivek isn't meddling, just that we aren't going to hear as much about it from grumpy rich guys.
From Drew:
What's the biggest difference between Monte McNair's tenure and Vlade Divac's? They seem super similar to me.
Tim: Vlade screwed up almost every decision that was his to make, outside of De'Aaron Fox. Monte has made some questionable calls, most notably keeping Walton around and tanking and then not tanking last season, but there have been no mistakes of epic proportions. He's also drafted well, assuming that Davion Mitchell works out, while Vlade blew every first round pick other than Fox. To put it simply, if Monte is fired in a year or two, we'll probably look back at his tenure as ineffective and not particularly memorable. Vlade was one of the worst GMs in NBA history.
Will: The team certainly seems similar to the one that Vlade left, I'll give you that. As to their tenures? Monte has been radio silent for much of it, where Vlade was compelled to go out and speak on every single thing that happened. Not saying one way or another is better, only that we've gotten the extremes of both ends of the spectrum in recent years. The biggest difference to me is just the lack of large shifts in the roster from year to year, though this is still only McNair's second season. A lot less money is being handed out too I'd say.