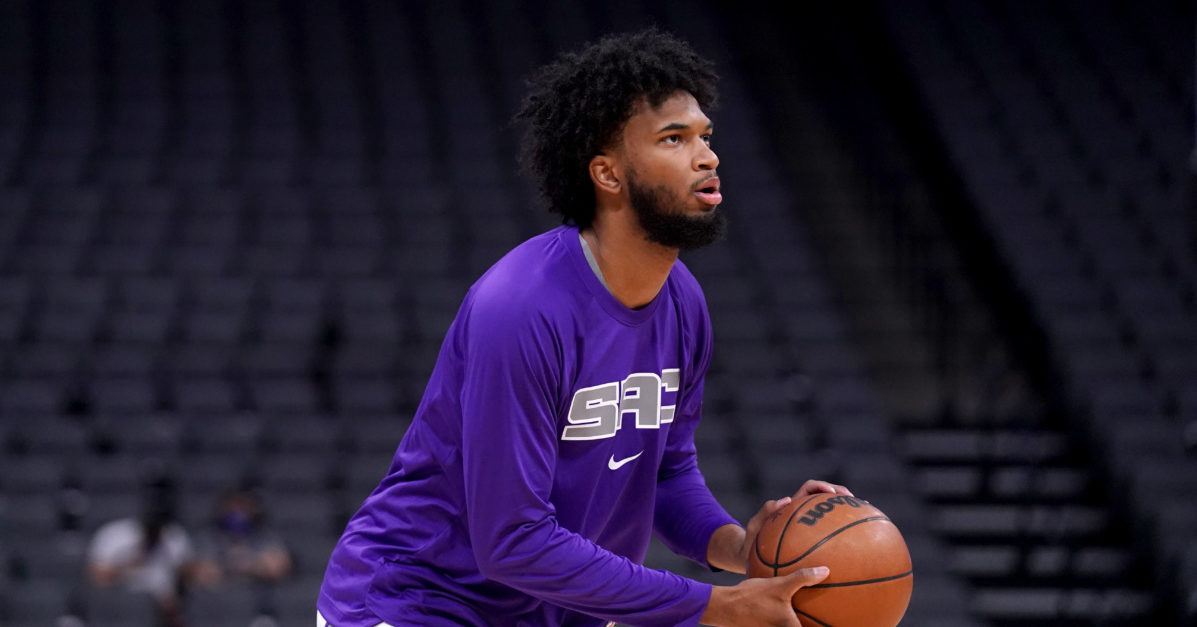 Marvin Bagley is not expected to receive an extention from the Sacramento Kings, according to a report from Marc Stein. The news isn't exactly a surprise, but Stein is the first to offer a true report confirming those expectations:
With five hours to go before the NBA's Class of 2018 extension deadline at 6 PM, no deal is expected for Sacramento's Marvin Bagley III, league sources say.

Bagley, 2018's No. 2 overall pick, would thus become a restricted free agent next summer.

More: https://t.co/1zmRAUMJ6b https://t.co/CzCkgqt8sw

— Marc Stein (@TheSteinLine) October 18, 2021
Bagley's injury history is surely a factor in Sacramento's decision, as Bagley has struggled to stay on the court and prove what role he would fit into. Over three seasons Bagley has only play in 118 games. Jaren Jackson Jr did get an extension from the Grizzlies despite appearing in just 126 games over the same time period, but has been a better all around player when he's been on the floor, but it's still a risk by the Grizzlies and a risk the Kings don't appear eager to take.
The Kings could, however, still keep Bagley beyond this season. At the end of this year the Kings will have the opportunity to give Bagley a Qualifying Offer, which would make him a restricted free agent. The Kings could then match any offer sheet Bagley signs, they could work out a sign-and-trade, or they could rescind the offer if they wanted to release the cap hold.
At the end of the day, this simply confirms what we already knew. Right now Marvin Bagley has to prove himself. Whether it's to impress the Kings or impress future employers, this season is Bagley's chance to change his narrative.