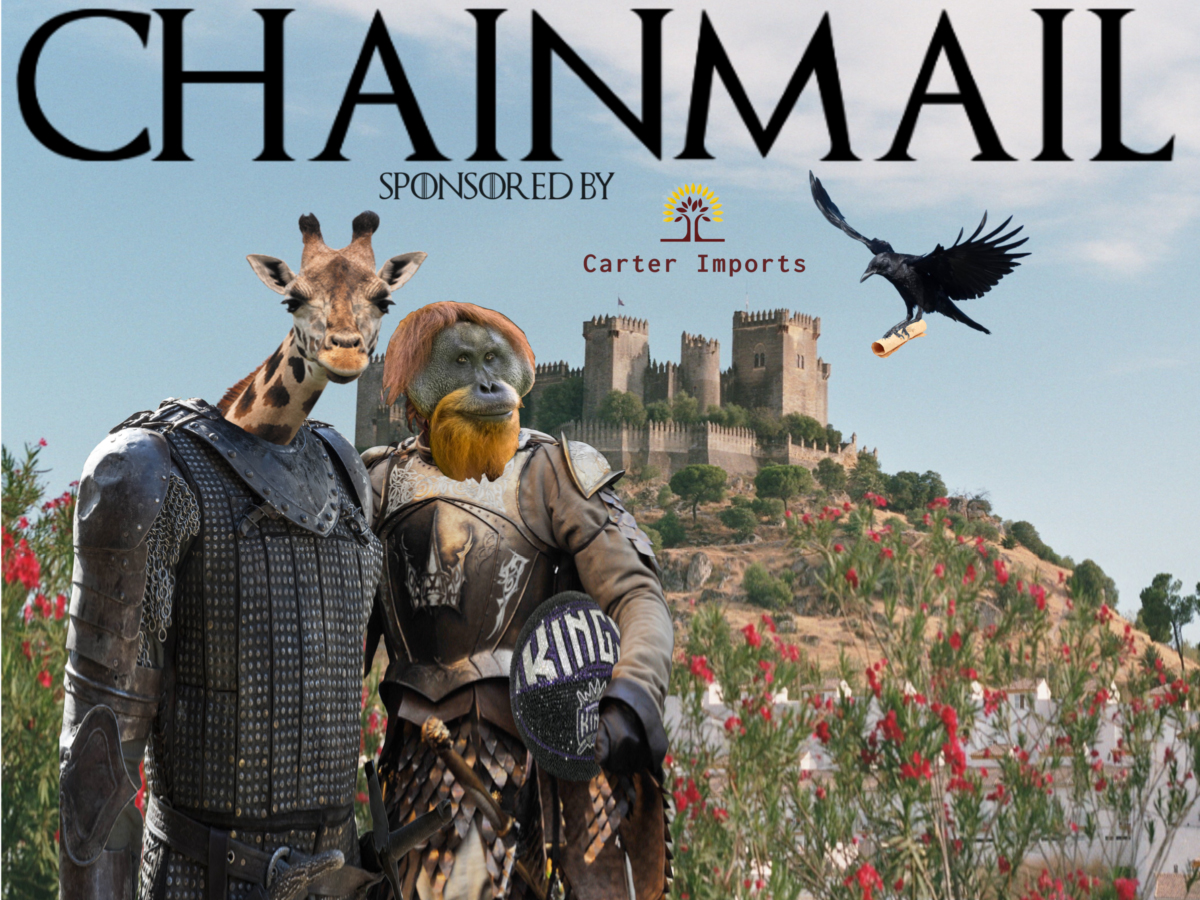 Welcome back to Chainmail! We had many wonderful questions this week, and we'll be discussing the adjusted schedule for the MLB-style season, Luke Walton's tenure with the team, draft selections, and much, much more!
Before we get to our answers, we also want to thank our sponsor for the mailbag, Carter Imports! Carter Imports is a Sacramento-based company that imports some of the very best Extra Virgin Olive Oil and Cretan Thyme Honey available in the world today. There has never been a better time to support one of our own than right now!
Now get to asking, so we can get to answering!
From MaybeNextYear:
The league recently confirmed that travel to start next season will be minimized, and teams will play largely in their markets. This means we could see A LOT of the Warriors, Lakers, and Clippers. Should the potential for a very brutal schedule impact how the team moves forward this off-season? Does it make the team more likely to enter a full rebuild, rather than trying (and failing) to reach the playoffs?
Tim: I don't think it should or will impact how the Kings will approach the season. The 2020 campaign very much feels like an evaluation year for Monte McNair, rather than one with specific goals, so if the Kings end up sucking due to the schedule, it's not a huge deal. I could also see McNair approaching the trade deadline with an aggressive attitude toward moving the veterans if the team is in a bad place record-wise, which I expect it will be.
Will: I think that it absolutely should impact how this new GM approaches the next few years and while I agree with Tim that McNair will probably use most of this season as evaluation, I think some of that is because there's an understanding that the Kings aren't going anywhere this season regardless of the schedule and how it's implemented. By all accounts McNair is an intelligent man, so it isn't a stretch to assume that he sees the broader picture here: every team in the Western Conference that are at or below the Kings in the standings have gotten better. Golden State will return to form. The Grizzlies will have had another off-season to grow and gel. So too have the Timberwolves, who will also add the #1 pick, or whatever package they receive for it, to their roster. The Suns went undefeated in the Bubble and are looking to add Chris Paul to their roster, will be better regardless of that acquisition process. There are only two teams in the West who might, might have a chance to dip below the Kings: The Pelicans, who will still have Brandon Ingram and Zion Williamson and whatever they get for Jrue Holiday, and the Spurs, who have been rumored to be making big moves for the franchise and who I will never, EVER bet against. Keeping travel down will just make more predictable who the Kings get eaten up by three nights a week.
As we know, I'm rather fond of the idea of a losing season this season and while the Kings have good roster pieces, it won't be enough. Implementing a system, stress testing that system (and the players in it) for 72 games against some of the best teams in the world and trading off those that don't fit at the deadline or the off-season is fine with me. We might be delaying the playing time of any young players by 50 or so games, but so be it. With no summer league and a shortened training camp, it probably works out better that way.
From eurostep:
Hope my question is not too long winded. I feel the NBA has too many teams which waters down the competition. Every year there are only 4-5 teams that have a legitimate shot at the championship. I would like to see that NBA disband at least six teams, then hold a supplemental draft of the players from those teams in the same order as that year's college draft. Any thoughts on that ever happening?
Tim: I do not want the league to contract nor do I expect it to. The Kings would almost certainly be one of the teams eliminated. They're small market, have no real national audience, don't have a huge following internationally, and they're historically inept. From a league-wide perspective, the NBA would be giving up millions to billions of dollars with that kind of a move, which certainly isn't happening in this financial environment.
Will: I'd argue that the league product isn't watered down at all and, in fact, is well overdue for an expansion. The fact that the league has an entire supplemental league, full of players that could be 10th-15th men on rosters is proof in my mind of that notion. Every year we have men that come up from the G-League and end up winning roster spots and playing big minutes for teams that had them sitting in reserve, down in the G-League, just waiting for a chance to play.
To answer your question, I truly don't see that happen unless the NBA sees a grand, decade long economic crisis headed this way. There are too many advertising dollars, too many potential owners to take games and teams away from fans. While parity is an issue that haunts the league a bit more than say the NFL, it's an issue that can be fixed within the CBA with enough clever minds thinking it through.
From Melmoth:
As the new GM, how long of a leash would you give Walton this season to prove coaching fit here? He was Vlade's hire and hasn't shown much ability as a coach to guide this squad or capitalize on its talents€¦ would you reassess his abilities to guide the team 20 games in, 40 games in, or give him the full (truncated) season to figure something out?
Tim: If I had been allowed, my leash for Luke Walton would not have existed because I would have fired him after the tragedy that was last season. If being forced to at least give him a shot, the All-Star break seems like a fair gauge. Walton needs to make major changes to his approach with this roster, whether that's speeding things up, allowing Fox, Buddy, and Bogi to play together, or not completely misusing Buddy Hield, and I would know by the break if he had made those adjustments or not.
Will: He's going to get a full season, if not two. I would bet quite a bit on it and my reasoning is fairly simple: Alvin Gentry. Gentry was once asked to come in and be the lead assistant under Mike Malone but rumors were that he turned it down because he didn't want to undermine Malone in the Kings attempts to move out from under him early that season. If Gentry saw the writing on the wall and refused out of respect for Malone, he certainly wouldn't be reversing course and doing just that for Walton. He was also given a three year contact, so I sincerely doubt he's going to come in just to get moved out after a single season. Maybe you can reason that then he's the head coach for the next two and a quarter seasons or whatever, but I don't think that's how it will go.
My leash, if I'm McNair, is the full season. Let him struggle his way through the season, let me evaluate the talent I have and get some good data points and then, if and when the Kings make a mess and end up as a Top 3 lotto shot, I can fire him and handwave off tanking by saying "I was giving Vlade's hire a chance!".
From NorCalKingsFan:
If the staff had the #1 pick in the draft, who would each of you select as BPA?
Tim: Anthony Edwards, and it's not really close. If you're looking for maybe a bit more of a hot take, I would not take LaMelo Ball in the top-5 if I were any team, much less the Kings.
Will: Aleksey Pok- no I'm with Tim on this one. While Anthony isn't without fault, he's the easiest pick. If I was allowed to make a small move? I'd trade down for assets to whatever pick I was still able to take Okongwu. I think that kid is going to be one of the few in the class that really, really stand out a few years down the road.
From MiseryLovesCompany:
With a 72 game season, let's play Houdini. Will the kings win over or under 35 games next year? Yes, yes I know, the off-season has not started, blah blah blah. Assuming the squad resembles last years team with a couple of rooks and a marginal FA addition.
Tim: I will be shocked if the Kings win 35 games next season. That's equal to about 40 wins in a normal year, and I believe the team will be worse in 2020 than they were in 2019. I'll put them at the bottom, and yes I mean the very bottom, of the Western Conference with somewhere around 27 wins.
Will: While yes, it is true that I correctly predicted the last two years of how the Kings fates would turn and while I'm not ready to give you a hard set prediction on how many games the Kings will win till close to the season, I can say that there is no way in hell Sacramento wins thirty-five games with their current roster. I've listed my reasons elsewhere in this mailbag but, the Kings will be one of the top three worst teams in the West barring some insane maneuvering.
From RORDOG:
Do you think McNair would consider a prospect's familiarity with Fox as a factor in his decision making process on draft day? One would think McNair would just pick the BPA, but it's interesting that two projected late lottery picks seem to fit with Fox on and off the court. That's the type of little bonus that could help keep Fox happy in Sac if the rebuild takes a couple more years to yield positive results.

Bonus question: why is everyone in the media so sure Giles is leaving? It seems like a foregone conclusion at this point, and don't really understand why. He's not going to get paid more than what the Kings can afford. He's always on social media interacting with various members of the staff. Are there whispers that folks in-the-know are hearing that us common folk aren't privy to?
Tim: As far as your first question is concerned, I would be pretty surprised if Fox's previous relationship with a player comes heavily into play. A lot of the player's connected to De'Aaron hail from the Texas area, and so does Monte McNair, at least professionally. It's entirely possible that his Houston connections have come into play since he's had the least amount of time to build a draft plan of any General Manager.
Bonus: I'm not totally convinced that Giles is leaving, nor am I convinced that he's staying. For a player with his injury history and lack of proven impact, he should take any deal that's offered above the Kings minimum, as his career is anything but guaranteed at this point. All it takes is one team to throw half of their standard MLE at a project like Harry to see him walk. From a "hearing whispers" standpoint, I haven't heard of anyone establishing a super reliable link into the new front office yet, although I'm also not the world's most connected member, either.
Will: Tim nails this one here. I'm sure it has some effect on consideration for various picks, as I doubt McNair is going to go out of his way to pick guys that clash with Fox, but I don't think it will be in the top three or four factors to consider. As for Giles, I think most of the assumption of him leaving is: the previous regime slighted him by not picking up his option, the current GM has no reason to value him above any other free agent back-up center and he could very well be offered more than what the Kings are allowed to give him. The assumption that "he's not going to get paid more than what the Kings can afford" is simply untrue.
From Kosta:
Acquiring Jerry Reynolds is the biggest Free Agent pickup in TKH franchise history. The plethora of successes you guys have achieved is stunning. If sports blogs were a competitive league, you guys would have won a few championships. When the St*/TKH Hall of Fame opens, and if it only allows one person to win per year, who will get enshrined first/who is a first-ballot hall of famer?:
Tim: First and foremost, thank you for the kind words. This site wouldn't exist without the amazing community here, both from the standpoint of people actually bothering to read and comment on our stuff, as well as the folks who are generous enough to take part in our Patreon program. The Kings Herald would cease to exist if either of those groups did.
Here's my list of top-5 entrants to the Hall of Fame: Ziller, Akis, Greg, section/Rob, and Blake. While Blake is more known on the outside as our locker room reporter and contributor closest to the players, his work on the actual website and business have been invaluable. If you go check out some of the other sites from the other California Vox teams who were let go, you'll begin to understand Blake's genius and commitment to this group.
Will: I agree 100% with Tim on this list but I also want to argue for the inclusion of Kevin Fippin, as well. He was the man on ESPN arguing on behalf of the Kings staying in Sacramento during relocation, he was the guy holding signs up on the front national newspapers. The guy was the public face for Kings fans during a crucial stretch and for his efforts is winning the media and public favor on this, he's easily getting in.
From ukca375:
May I ask what happened to the court jester podcast as I enjoyed that one too.
Tim: JERRY REYNOLDS ISN'T GOOD ENOUGH FOR YOU????? I kid. The Jester's Court is on a temporary and/or permanent hiatus, but please understand that the decision to temporarily suspend the show was made by Brad because of some things he's got going on, not because he was replaced by Jerry or anything like that. We're hoping that in the future he'll return in some capacity, whatever that looks like.