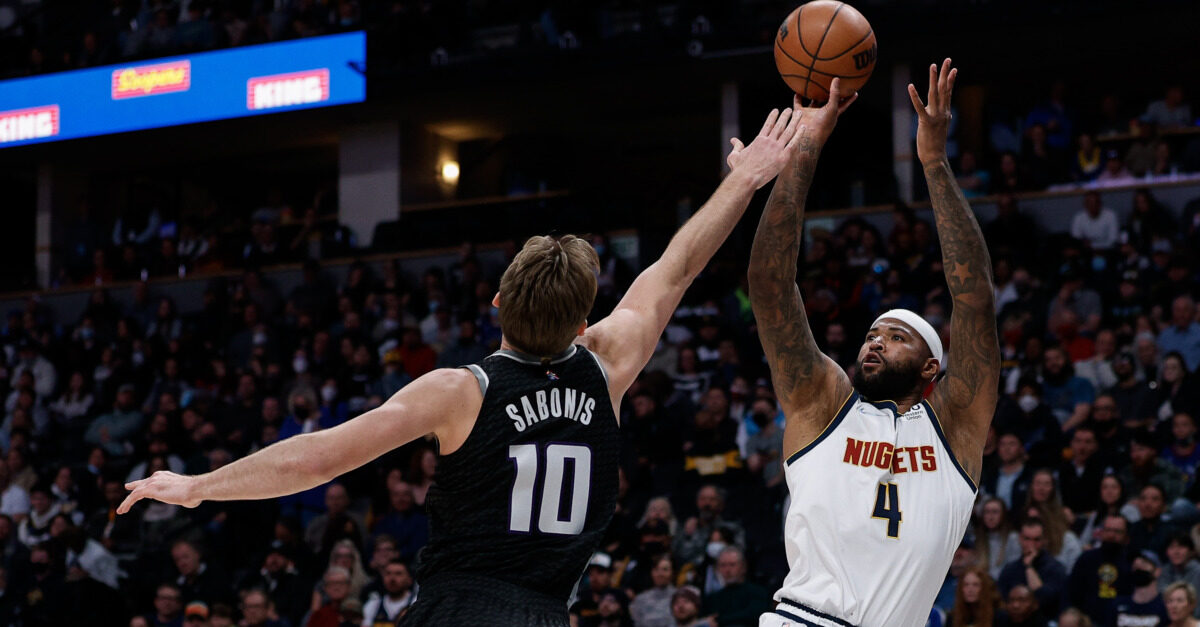 In a Twitter exchange with Sactown Sports 1140's Carmichael Dave, former Sacramento Kings center DeMarcus Cousins expressed a desire to return to Sacramento.
Would love to help sac get back to the playoffs 🙏🏿

— DeMarcus Cousins (@boogiecousins) November 9, 2022
Boogie fans have hoped for many years that the last Kings All-Star would someday return to the Kings, but it always seemed like an unlikely reunion given Cousins' well-documented disdain for the organization that traded him away. Cousins has always separated his disdain for the organization from his love of the city and Kings fans. It seems that time, and perhaps desperation for a final shot at the NBA, have softened Boogie's views on wearing the purple and black again.
But would it actually make sense for the Kings?
Pros
DeMarcus Cousins, for all his flaws, has never stopped being a productive NBA center. On a per-minute basis, Cousins scores and rebounds just as well as he always has. He's also a prolific passer. Cousins' combination of skills as a backup center would allow the Kings to run a very similar offense to what they run with Domantas Sabonis, even when Sabonis sits. Cousins obviously is not, at this point in his career, as good as Sabonis but would be a reasonable facsimile to maintain a similar offensive play style.
This could be a boost for the Kings, as they've struggled in minutes without Sabonis on the floor. Despite a plethora of options at center, the Kings still appear to need help. Alex Len is a serviceable backup but by no means exceptional. Richaun Holmes has had a terrible start to the season and thrives in a pick-and-roll system the Kings currently aren't running. Chimezie Metu was serviceable in short lineups, especially since he stopped taking ill-advised threes, but can't hold up against larger opposing centers. There are a myriad of ways Boogie is a clear upgrade over the Kings existing backup centers, at least based on how they've played to start the season.
Cons
The downsides with DeMarcus Cousins are, unfortunately, the same as they've always been. The first issue is defense. Multiple injuries have made Cousins much slower than he was, and Cousins was never a nimble defender to begin with. The Kings have struggled with defense, and Cousins wouldn't solve those problems.
The second, and much larger concern, is the locker room impact. Boogie's reputation has followed him in his journey throughout the league, and at a certain point it's hard to believe it isn't earned. Last year was a nice comeback year for Cousins as he latched on with the Denver Nuggets and his former Kings coach Michael Malone. But even the stop in Denver wasn't without issue. And after a productive run for the Nuggets, Denver made no effort to bring Cousins back.
I'd be very nervous about Boogie disrupting the locker room vibes of a Kings team that seems to get along really well.
The Unknown
The wild card here is the opinions of the Kings coaching staff. Mike Brown was an assistant coach with the Warriors during Boogie's stint in Golden State. Jordi Fernandez was an assistant with the Nuggets last season. They both have firsthand experience coaching Cousins. I would hope that the front office would heavily weigh the opinions of the coaching staff before making such a move.
***
Adding DeMarcus Cousins would be a risk, but it's a risk that could improve the team. I won't be upset if the Kings pass on Cousins' interest, but I'd quickly talk myself into being hopeful for a redemption story if Cousins came back.