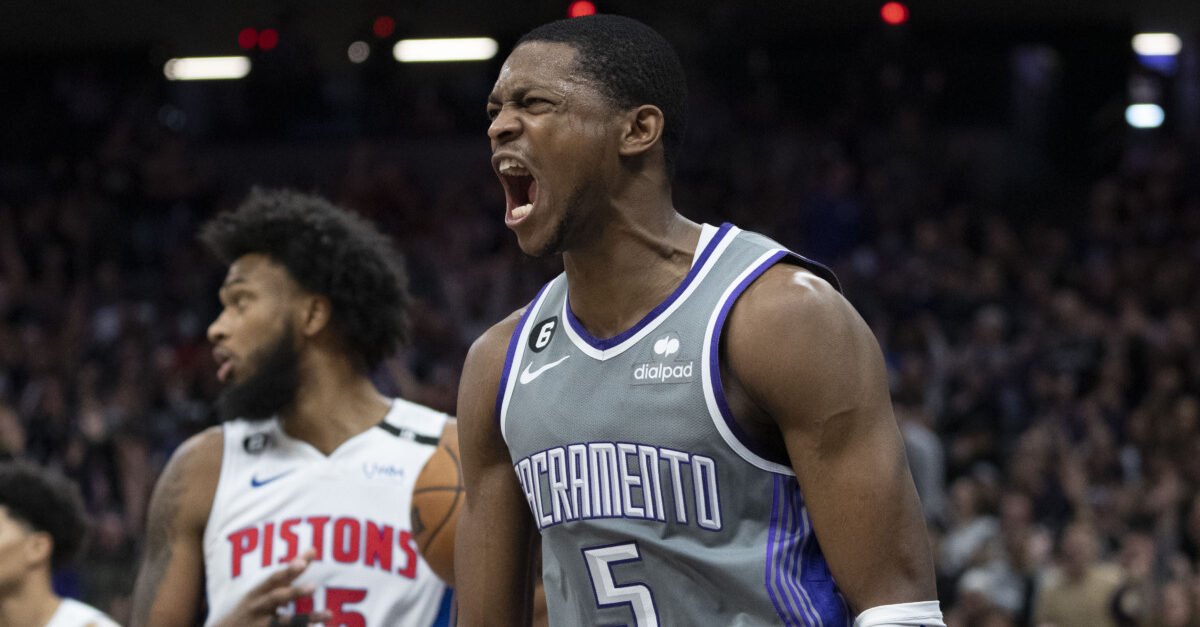 The NBA announced Monday that De'Aaron Fox was named the Western Conference Player of the Week. The Sacramento Kings followed with a release about the news. Over the week in question, Fox averaged 25 points, 8.0 assists, and 3.7 rebounds per game while leading the Kings to a 3-0 record for the week.
From the Kings:
Fox earns the honor of Western Conference Player of the Week for the third time in his career and the first time during the 2022-23 season. He is the third player in franchise history to earn three or more Player of the Week awards, only trailing Chris Webber (7) and DeMarcus Cousins (5).
Notably, Tyrese Haliburton was named the Eastern Conference Player of the Week. Fox's former backcourt mate led the Pacers to a 3-0 record for the week while averaging 21.0 points, 11.0 assists, and 4.0 rebounds per game.
The announcement highlights that for all the debate and discussion around the Haliburton trade for Domantas Sabonis, the trade truly was a win-win scenario. Fox and Haliburton have thrived without each other, and both teams are in a much better position than they were before the trade. It's horrible news for sports talk shows that constantly need to debate winners and losers of each transaction, but it's a best-case scenario for the teams in any trade where draft picks aren't involved.
Congratulations to De'Aaron and Tyrese!