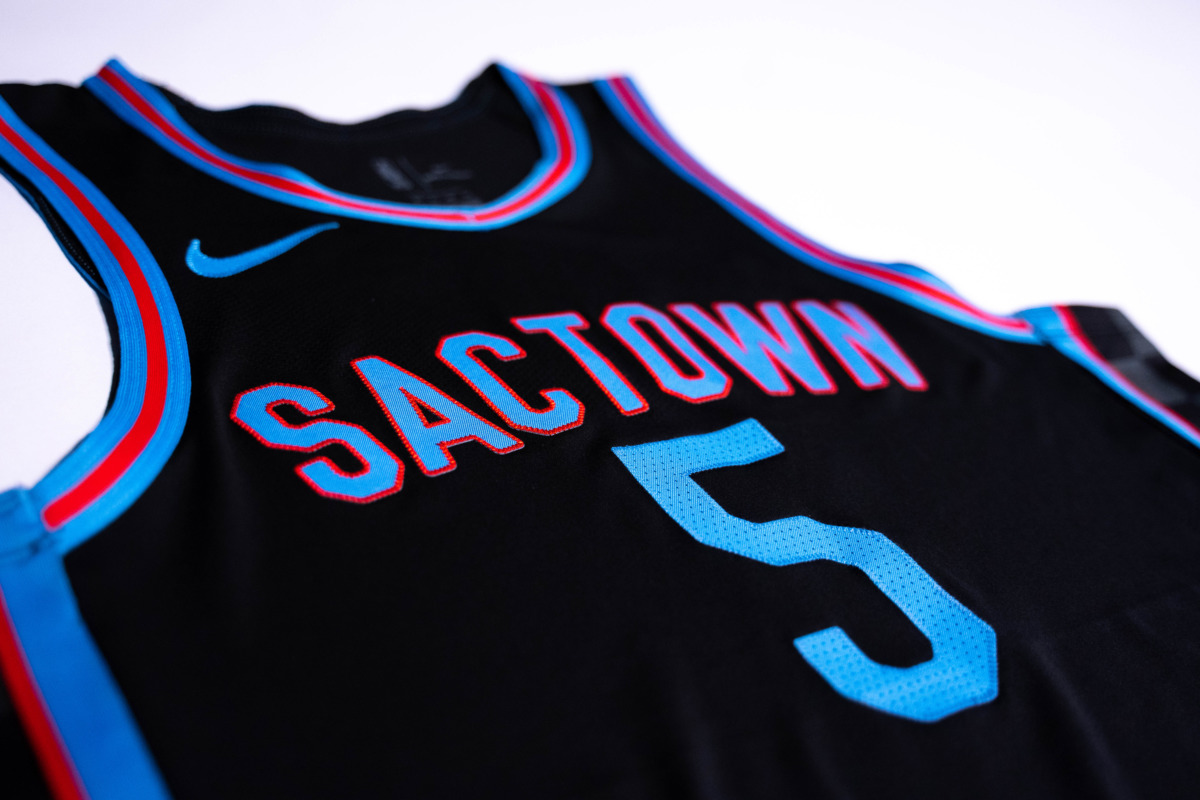 The Sacramento Kings officially unveiled their new City Edition jerseys on Monday. We had gotten leaked images of the jerseys, but now we have clear images of the final product. The team also announced that there will be a matching merchandise line of hoodies, shirts, hats, and more to match the new designs.
The release also included a statement from Kings President o Business Operations John Rinehart:
€œEvery year, we evolve the City Edition jerseys to continue to pay homage to our proud past, honor our devoted fans and share our excitement for our proud future,€ said Sacramento Kings President of Business Operations John Rinehart. €œThese uniforms weave together elements found in some of our fan's favorite Kings uniforms to provide a sense of nostalgia with a twist.€
While the original response to the jerseys was tepid, seeing a clear photo of the final product does make them look a little better. The Kings also released a video showing the how different elements of the jersey relate to jerseys of the past.
In short, the jerseys are a mishmash of 4 different designs. The bright blue is from the old baby blues, the black base color is from the Greatest Show On Court black alternates, "Sactown" and the red are from the awful red alternates, and the checkerboard on the side are from the mid-90s checkerboard alternates. All that makes sense, but it doesn't necessarily mean it makes sense to combine all those elements.
I do think these are an improvement over the red alternates of last season, and I suspect these jersey will actually look pretty nice on the court. But the numbering looks very out of place on the jersey as the only blue unaccompanied by red accent. The Sactown font and the number font are at the same time original (in that they aren't from any previous Kings jerseys) yet dull.
I don't think this jersey is a homerun, but certainly an improvement over previous City Edition jerseys.
Take a look at these clear looks, courtesy of the Sacramento Kings, and let us know what you think.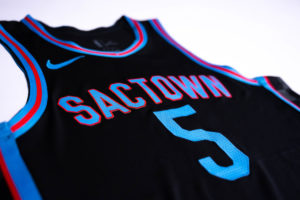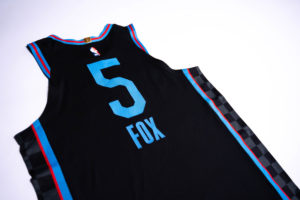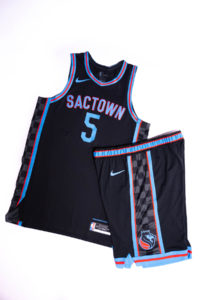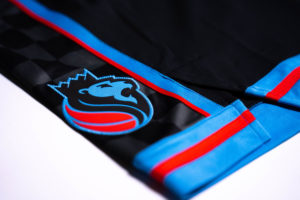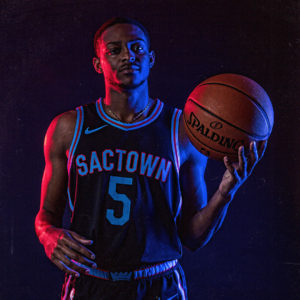 The new jersey designs will be available for purchase December 3rd.