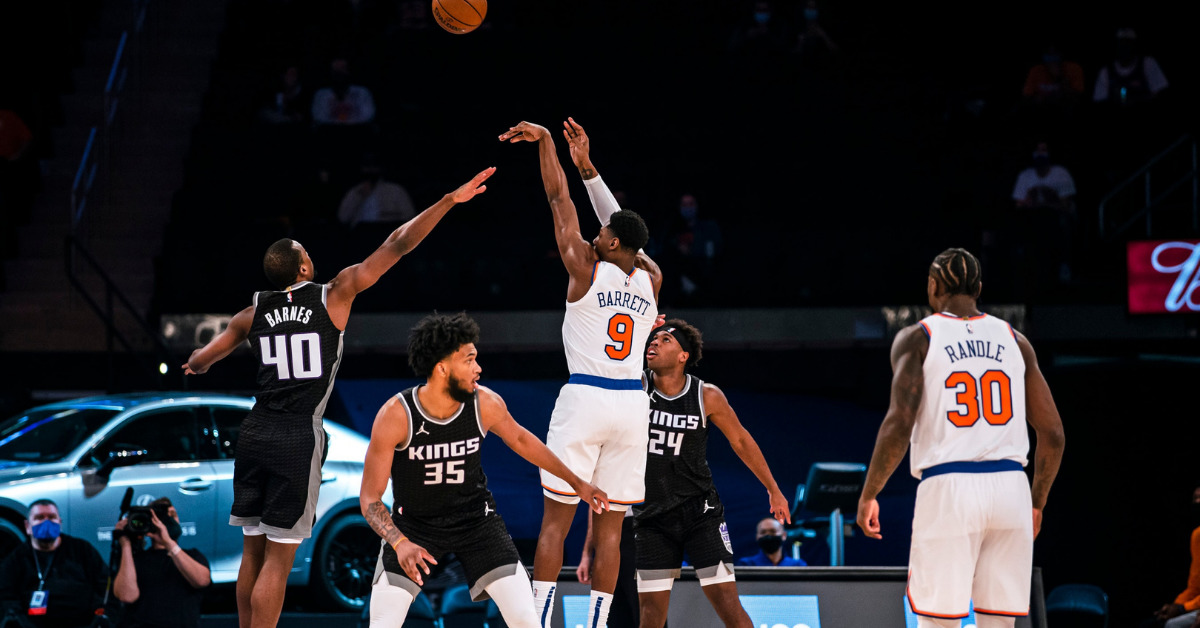 The Sacramento Kings have a basketball IQ problem, specifically on defense. Again, you are shocked by that statement, right? This time, it is Harrison Barnes saying it though.
After the New York Knicks embarrassed the Kings in Madison Square Garden Thursday night 140-121, Barnes expressed his frustration with the team's defensive effort saying it is an IQ-based problem, the players aren't executing the game plan, all five guys are not connected on a string and not communicating.
"We have energy, you can see that on the offensive end. We have no problem running up and down the floor doing all that type of stuff, but it's how smart are we playing defensively on our rotations? How lacking are we to that? And our communication. Are we talking or does one guy think the big is going to drop and then the big is up thinking he's in a switch or a blitz and then the roller is getting a wide open layup?" Barnes said. "We've just got to play the game within the game better and execute the game plan."
He went on to provide a few more examples.
"If three guys are executing a double team and two guys are just a second late, then that's what's going to allow them to shoot 60 percent in the first half," he said. "If we're supposed to load up in transition and we run to our man then that's going to allow them to get wide open layups in transition."
Let's look at some examples of the problems they are having.
Here, Marvin Bagley gambles on trying to get a block when DaQuan Jeffries is already playing excellent man defense. There is no need to leave his man here to bring help. As a result, a wide-open put-back dunk occurs. You will notice De'Aaron Fox and Cory Joseph express some frustration there at the end.
Here, Bagley decides to box out his man to give the guy with the ball a clear path layup. You will notice Barnes look at Bagley at the end of the play and point to his head. Yikes.
Here, the Kings double and the ball is passed into the key. Buddy Hield leaves his man, which leads to an easy second pass and open layup. No one communicates about the open man he left.
Fox and Bagley get beat badly in the pick and roll.
Here, Hield leaves his man wide open beyond the arc to help Fox cover a cutter that Fox is sluggishly following. An easy pass-out to that open man results in a three.
Fox puts minimal effort in here to close out on the shooter (notice it is just a three-point game at this point).
Yes, this is a coaching problem. Yes, this is a player problem. Both can be true. Same story, different day, but the Kings are reaching historic levels at this point on the defensive end.
The Kings have lost 9 straight games.

They have the worst defensive rating in NBA history.

They have held an opponent under 100 points only once this season. pic.twitter.com/gc55U5Pfk7

— StatMuse (@statmuse) February 26, 2021