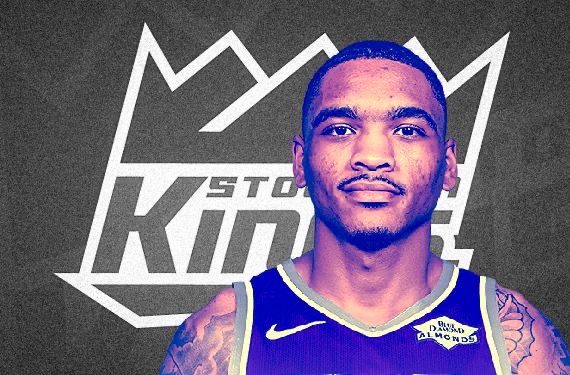 The Sacramento Kings have seen some fun prospects enter through their two-way contract system since they started in 2017. These contracts enable the signings of two players with less than four years of NBA experience who spend the majority of the season in the G-League and can spend no more than 45 days with the NBA team.
In 2017, the Kings used their two slots for fan favorite Jack Cooley and JaKarr Sampson, who was on a four game tear with Chicago last season averaging 20 points and eight rebounds on 54% shooting.
In 2018, Wenyen Gabriel and Troy Williams were the two signings. Gabriel gained promotion to the Sacramento roster but ended up being dealt to Portland earlier this season. Williams held a pretty important role during the first few months of the 2018-19 campaign as the lack of small forwards on the roster caused Dave Joerger to utilize him often off the bench.
This current season saw the 55th overall pick Kyle Guy receive a two-way deal as well as DaQuan Jeffries, who has an interesting story of how he came to Stockton.
The Orlando Magic had offered Jeffries a two-way deal but he declined. Instead, Jeffries bet on himself to make the 15-man Orlando roster for a standard NBA contract and not just 45 days as a two-way player.
Despite averaging 13.2 points, three rebounds, two assists and 1.4 steals in the Summer League, Orlando didn't offer Jeffries the contract he was looking for. This allowed Sacramento to swoop in and sign him to a two-way deal, though Jeffries' goal was to make an NBA roster.
In his first season in the G-League, Jeffries put up averages of 16.6 points, 6.9 rebounds, 1.7 assists, 1.2 steals and 0.8 blocks while shooting 46% from the field and 34% from three.
With Stockton's roster construction, there are many players that hold down the one and two positions. However, because G-League size vastly differentiates from the NBA, Jeffries defends multiple positions, but it's not new to him according to Stockton Kings head coach Ty Ellis.
€œHe played the four position in college and part of his growth was learning the different nuances on the offensive end as a wing but also learning how to defend a wing,€ Ellis said.
Jeffries played an important role in Stockton's success this season as a 6'5€ player who could utilize his athleticism and high-flying ability to finish at the rim at a high rate. The combination of his size and feet allowed him to guard different positions and switch onto opponents effectively.
The long ball is still a work in progress for the Tulsa product. His shooting form has a good release but the consistency was absent. Jeffries didn't settle for mid-range jumpers and with his set shot, it was easy to see why.
If he didn't pull up for three, he would use his size to bully smaller defenders into the paint with good footwork. If he didn't have the ball, he would often roam outside the arc waiting for an opportunity to cut to the basket or come to the ball for a dribble hand-off.
Jeffries only saw 19 minutes of action in Sacramento during the regular season before the coronavirus pandemic and totaled seven points, one rebound, one assist and one steal while shooting 3-7 from the field and 1-4 from three. Though that's an incredibly minuscule sample size to judge off of.
An interesting development with the NBA's return soon is the addition of teams bringing on extra bodies.
I'm told by multiple NBA teams that roster sizes are still up for discussion. Most teams would like Two-Way players be made eligible for the playoffs at a minimum. Many others would like to add 1-3 additional players to the roster, along with Two-Ways. Remains a discussion point.

— Keith Smith (@KeithSmithNBA) June 3, 2020
It's possible that Jeffries and Guy could join the Kings in Florida and Ellis praised Jeffries' strong work ethic, a tool he will bring to the team if called on.
€œHe's a guy who says very little,€ Ellis said. €œVery little comes out of his mouth but he's always listening, he's always working hard, he's always in the gym early and staying late.€
The last time the NBA saw the court for a game was in March. By the time the league potentially resumes on July 31, there will be about five months of non-action and teams will need extra bodies as reserves. If two-way players are allowed to join, the Kings have backups in Guy and Jeffries that may see important minutes if necessary.