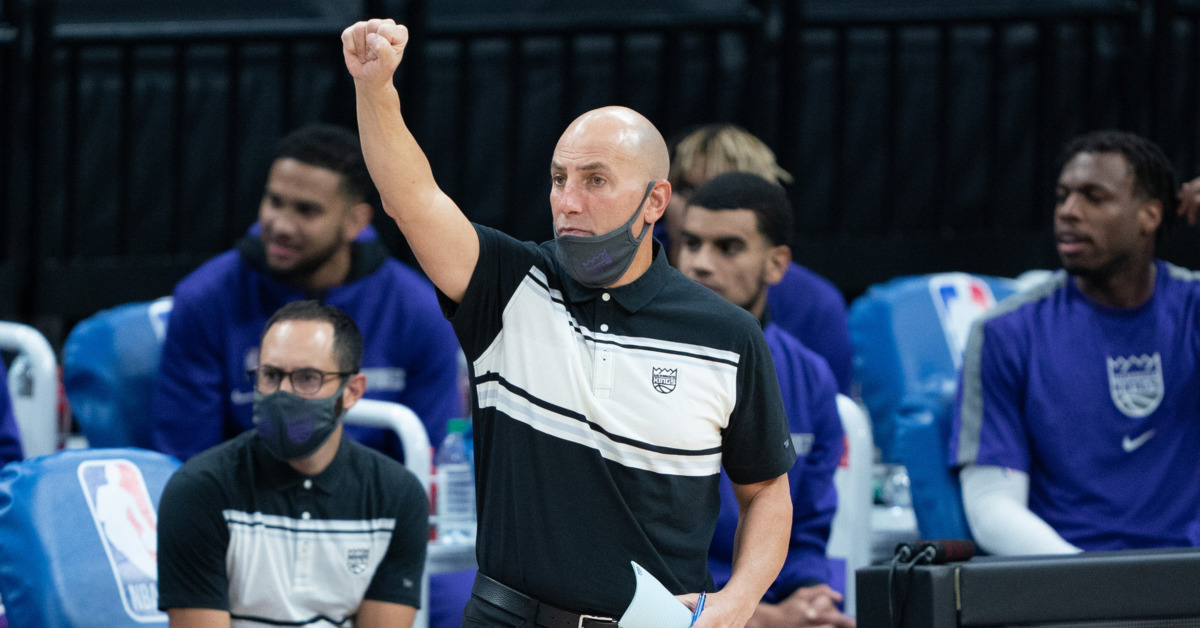 Monte McNair may have retained head coach Luke Walton after a bumpy sophomore season in Sacramento, but for the second straight offseason it appears as though Walton's coaching staff will undergo some fairly significant changes.
According to ESPN's Adrian Wojnarowski, Kings assistant coach Rex Kalamian is leaving Sacramento to join Dwane Casey's coaching staff in Detroit. Beyond that, we don't have a ton of details.
Detroit is finalizing deals to hire three new assistants to Dwane Casey's staff: Boston's Jerome Allen, ex-Indiana assistant Bill Bayno and Sacramento's Rex Kalamian, sources tell ESPN. Kalamian, Bayno worked for Casey in Toronto. Allen interviewed for Celtics HC job last week.

— Adrian Wojnarowski (@wojespn) June 15, 2021
Luke Walton also lost Bobby Jackson from his player development staff last month when it was announced that Jackson would be taking a head coaching position with the Stockton Kings, and last offseason the Kings had to replace Igor Kokoškov with veteran NBA coach Alvin Gentry.
Coaching staff turnover is fairly common in the NBA, and Kalamian has a prior relationship with Dwane Casey from their time in Toronto together, so this isn't a terribly surprising move, but it does leave the Kings with a pretty big hole on their coaching staff.
Rex Kalamian came to Sacramento with a great defensive reputation, and was often credited for coordinating the Raptors and Clippers defensive improvements, but we didn't see any of that in Sacramento. I'm not going to lay blame on any individual member of the Kings' coaching staff for Sacramento's defensive incompetence €" we just don't know who controls which decisions and to what degree €" but a new defensive coordinator in Sacramento wouldn't be the worst thing in the world. They're already at the bottom, so it can only get better from here. I think.
Good luck to Rex Kalamian in Detroit. And let's hope that whoever the Kings add to Luke Walton's coaching staff next can make a real positive impact on team defense.