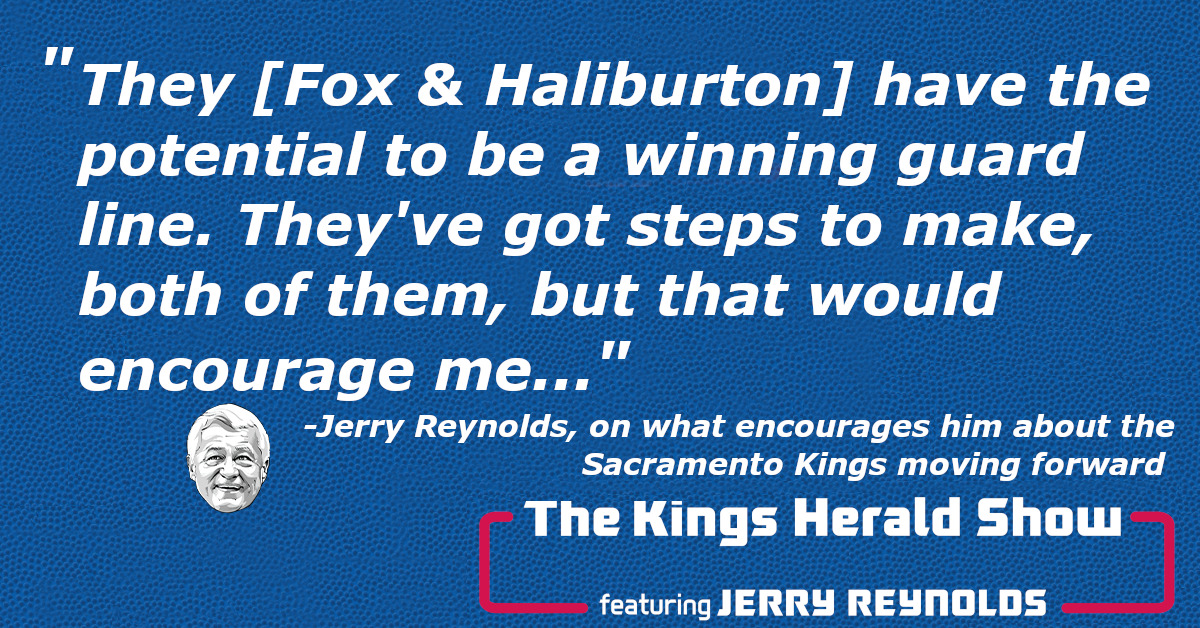 The Kings Herald Show returns without any Sacramento Kings basketball to talk about, but Jerry Reynolds, Will Griffith, and Tony Xypteras are here to discuss some recent comments from Charles Barkley, fake Kristaps Porzingis trades, Marvin Bagley's offseason plans, the NBA's coaching carousel, the NBA playoffs, and more!
Timestamps
(1:40) Is there any reason to be optimistic about the future of the Sacramento Kings, despite what Charles Barkley says?
(6:10) Is current Kings management good enough to turn this franchise around?
(12:50) Should the Kings pursue an often-speculated Kristaps Porzingis trade?
(19:35) Marvin Bagley's offseason plans.
(26:26) The NBA's coaching carousel
(100:00) NBA Playoff talk
You can find The Kings Herald Show wherever you listen to podcasts, but if we're missing a platform of your choosing, leave us a note in the comments and we'll get to work. If you can subscribe, rate, and review the podcast on any and all platforms, that would be greatly appreciated, too. It's the easiest way you can support the show!
Apple.
Spotify.
Google.
Stitcher.
In addition to our bi-weekly podcast with Jerry Reynolds, we also record a Patreon exclusive Q+A once a month where Patrons at any level can Ask Jerry Anything. We posted our Patreon exclusive Q+A with Jerry for May, right here.
You can submit questions for Jerry on Patreon, or write your questions in the comments below this post! Or you can just yell questions to Tony or Will on twitter.
And finally, you can sign up for our Patreon here.
Thanks for listening!