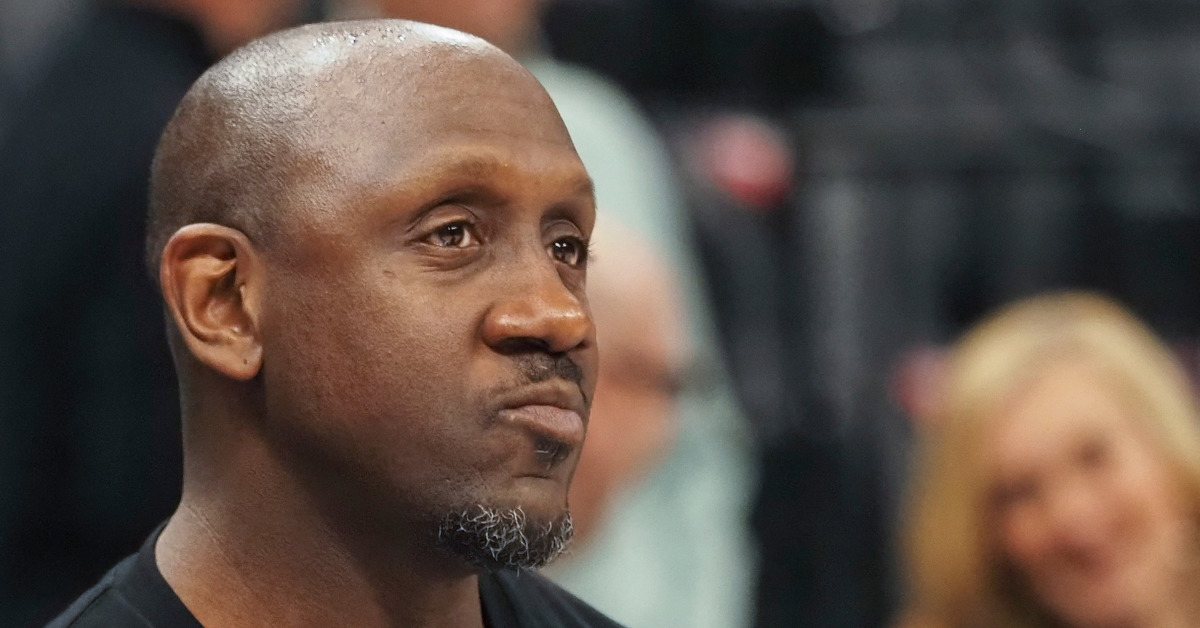 The state of the Stockton Kings has been in flux since COVID-19 decimated the 2019-20 G-League season.
The NBA put together a short, optional G-League bubble in Orlando back in February, but the Stockton Kings did not participate. Then-Stockton Kings GM Anthony McClish was let go in a round of COVID cuts in September, and head coach Ty Ellis did not have his contract renewed in the offseason.
The Kings' G-League squad has been essentially dormant for a year, but with a new G-League season approaching, it was time for the Kings to restock Stockton with new leadership.
News10's Sean Cunningham reported earlier this week that the Kings were considering three internal candidates for Stockton's head coach position: Bobby Jackson, Lindsey Harding, and Jonah Herscu. It appears that the Kings have made their decision.
According to The Undefeated's Marc J. Spears, the Kings are hiring our old pal Bobby Jackson to run the team.
The Sacramento Kings are hiring former guard Bobby Jackson as head coach of the G League Stockton Kings, a source told @TheUndefeated. Jackson was previously an assistant coach and player development for the Kings. #nba

— Marc J. Spears (@MarcJSpears) May 27, 2021
Bobby Jackson has a long and storied history with the Kings that started way back in 2000 when he first arrived in Sacramento. He went on to win Sixth Man of the Year in the only era of Kings basketball worth celebrating, and returned to the Kings as an assistant coach in 2011.
Despite the incredible front office and coaching staff turnover in Sacramento during the Vivek Ranadive era, Jackson has seemingly survived the madness. He's been in or around the organization off and on in various capacities since the Paul Westphal days, and it looks like that longevity and familiarity is being rewarded here.
I have no idea what kind of head coach Bobby Jackson will be for Stockton, but it's a great opportunity for the former King, and with his experience in player development, hopefully we'll start to see some improvement from the fringe NBA players on the main roster.