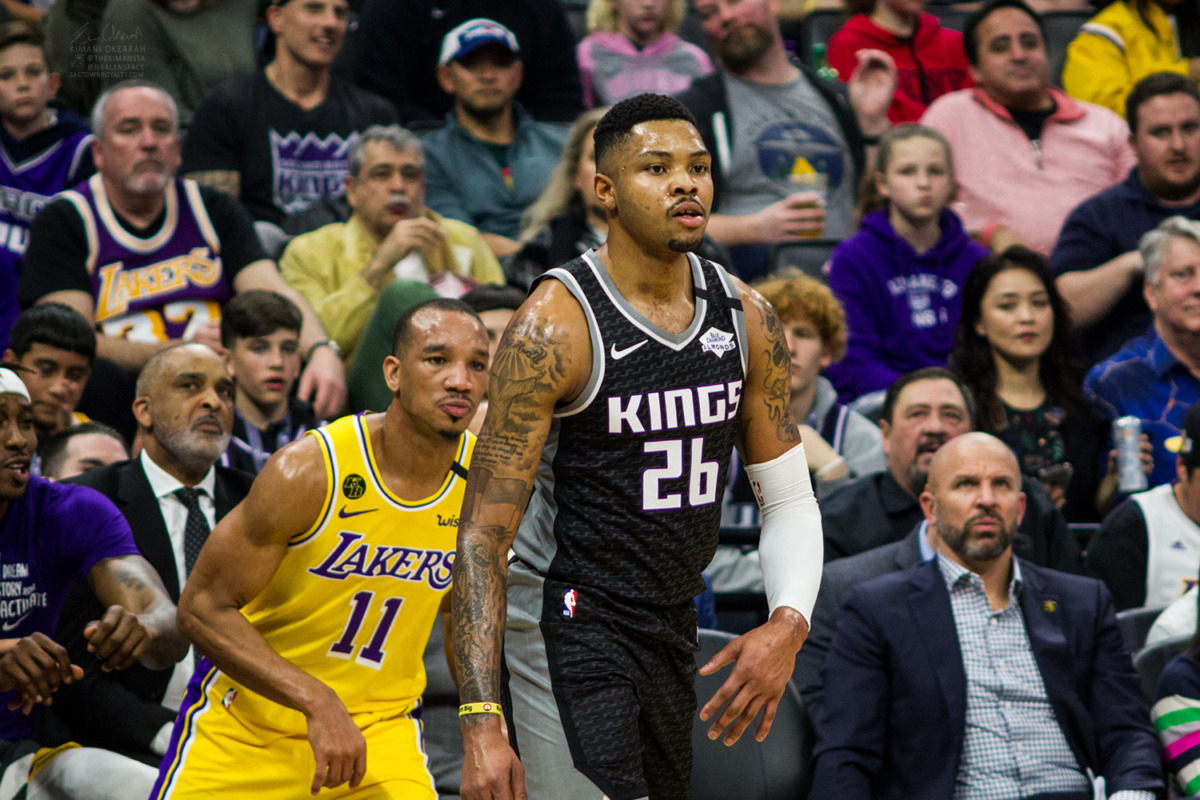 The Golden State Warriors are signing former Kings guard Kent Bazemore, per The Athletic's Shams Charania.
Free agent Kent Bazemore has agreed to a one-year deal with the Golden State Warriors, agent Austin Walton tells @TheAthleticNBA @Stadium.

— Shams Charania (@ShamsCharania) November 22, 2020
The deal is for one-year, $2.3 million, according to The Athletic's Anthony Slater.
Source: Kent Bazemore's one-year deal is for $2.3 million. Won't cut into the Warriors' MLE or (potential) DPE usage.

— Anthony Slater (@anthonyVslater) November 22, 2020
The Kings acquired Bazemore shortly before last season's trade deadline in a deal that sent Trevor Ariza, Wenyen Gabriel, and Caleb Swanigan to Portland for Bazemore and Anthony Tolliver.
Bazemore came in and immediately contributed off the bench for Sacramento. Bazemore's contributions were exactly what the Kings were hoping they'd get from Ariza, but Ariza played significantly better in Portland; the trade worked for both teams.
Bazemore averaged 10.3 points, 4.9 rebounds, 1.3 assists and 1.2 steals with 42/38/73 shooting splits while providing energy and hard-nosed defense guarding multiple positions.
If Bazemore produces in a similar way with the Warriors, they'd have an absolute steal on their hands at that perplexingly low price.
For Bazemore, the move brings his NBA career full circle, as he originally signed with the Warriors in 2012 as an undrafted rookie.