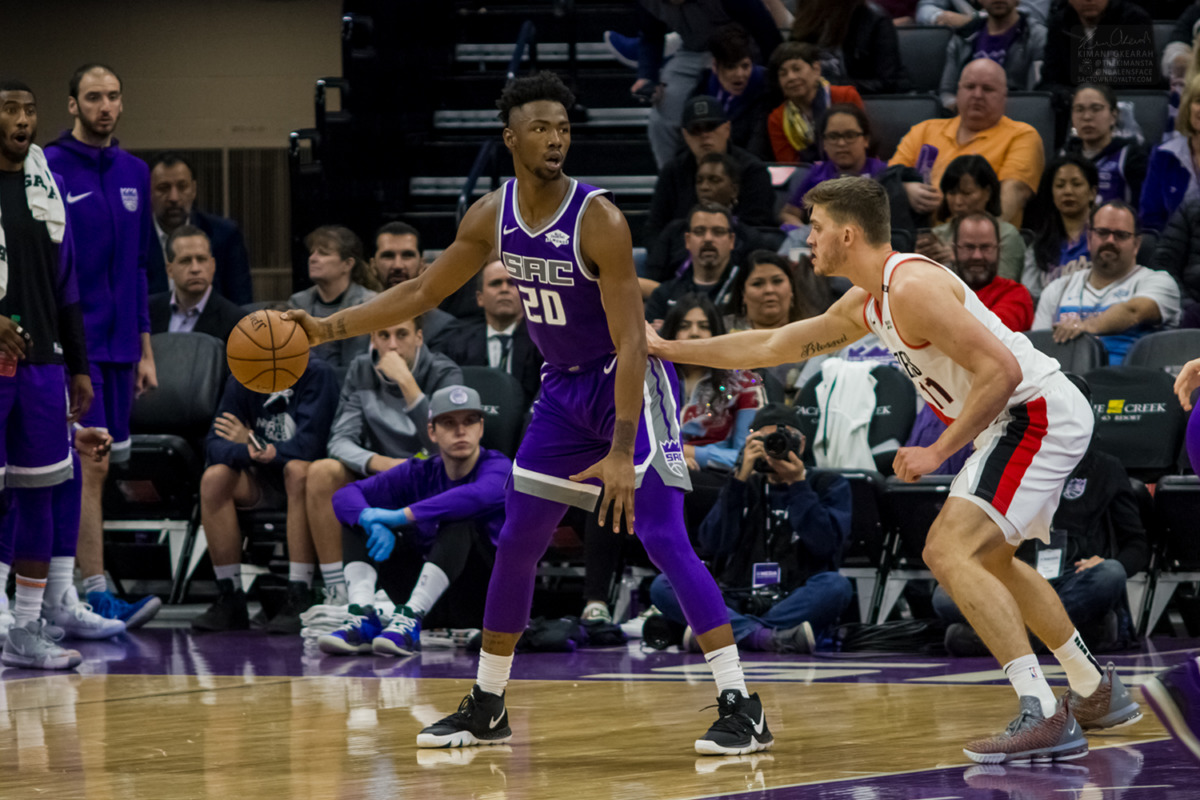 Harry Giles signed a one-year contract with the Portland Trail Blazers, according to ESPN's Adrian Wojnarowski.
Free agent Harry Giles has agreed to a one-year deal with the Portland Trail Blazers, source tells ESPN.

— Adrian Wojnarowski (@wojespn) November 22, 2020
After Vlade Divac initially declined Giles' fourth-year option earlier in the season, it seemed unlikely that Giles would return.
Declining the option limited the Kings to a maximum offer of $3.9 million in the first year, but that does not appear to have been a factor as Giles is reportedly signing for the minimum.
Source says the Harry Giles deal with Portland (reported earlier by ESPN) is for the minimum. Great pick-up by the Blazers. Harry still has big upside, and is a fan favorite/great locker room guy type. (Had to edit source of original report here; apologies).

— Sam Amick (@sam_amick) November 22, 2020
Once new general manager Monte McNair took over, it was unclear if Giles would stick around in McNair's plans, but in the early hours of free agency, KHTK 1140's Carmichael Dave reported that both sides would split ways.
The Sacramento Kings and Harry Giles will part ways, according to multiple league sources.

Unclear where he is headed, but his time in Sacramento has come to an end.

— Davie McCarmichael (@CarmichaelDave) November 21, 2020
Giles, 22, is coming off a season where he averaged 6.9 points, 4.1 rebounds and 1.3 assists while shooting 55.4% from the field on 5.5 attempts.
Sacramento originally drafted Giles 20th overall in the 2017 NBA Draft. Giles redshirted his rookie season to heal from multiple ACL injuries and made his debut in the 2018-19 season.
As Portland looks to capitalize with Damian Lillard on the team, Giles could turn out to be a good signing for them if he develops on the defensive end and limits his fouls.
Last year, Portland's big man rotation (Jusuf Nurkic, Zach Collins) dealt with several injuries. Now, they're adding Giles and newly acquired Enes Kanter to a rotation that if healthy, looks really solid on paper.