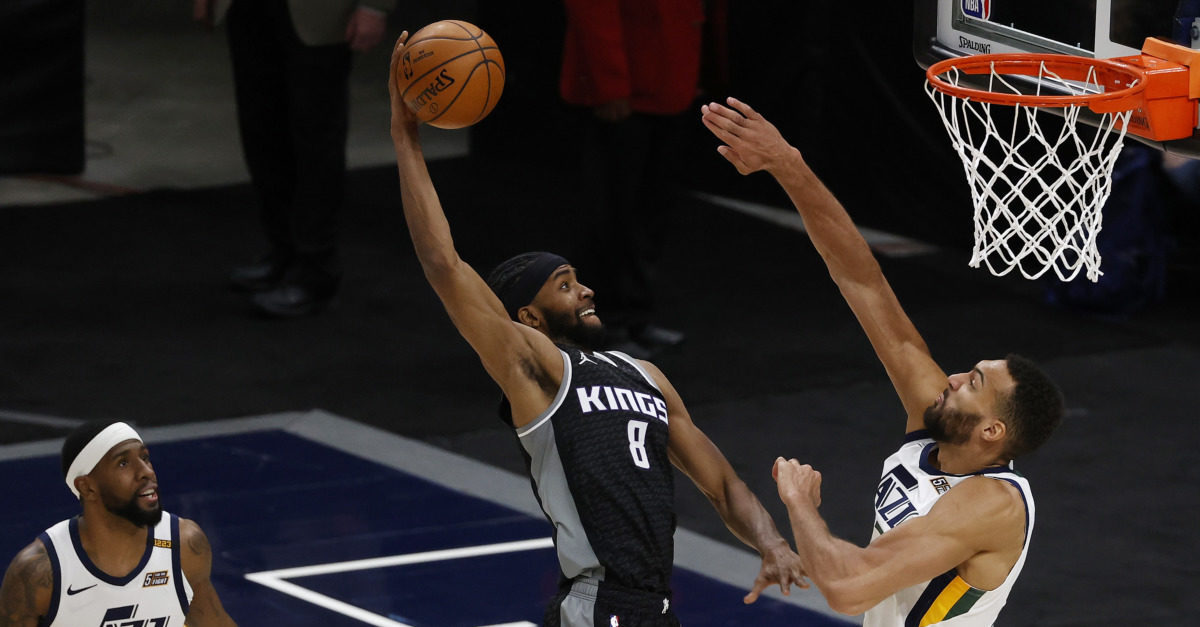 As the Sacramento Kings come off of a short-handed win against Luka Doncic and they playoff-bound Dallas Mavericks, they've been granted a slight reprieve by taking on the best team in the NBA, the Utah Jazz.
Headed into the 2020 season, very few would have predicted Utah to dominate at such high level, but their combination of elite rim protection, team-centric defense, and a couple of All-Star guards has led them to the best record in the NBA. In fact, their win percentage (72.1%) is slightly better than De'Aaron Fox's free throw percentage (71.9%).
When: Tuesday, April 28th, 7:00 PM PST
Where: Golden 1 Center, Sacramento, CA
TV: NBCSCA
Radio: KHTK Sports 1140 AM
For Your Consideration:
The Sacramento Kings are pretty good at offense, ranking 9th in the league in scoring, and the Sacramento Kings are awful at defense, ranking 30th in points allowed per game. The Utah Jazz are elite at putting the ball in the bucket, placing third in the league in points per game, and the Utah Jazz are elite at preventing the ball from going in the bucket, ranking fourth in point surrendered. This may get quite ugly, quite quickly.
If the Kings do want to win this game, they'll need to accomplish two things: stop and start lane penetration. Behind the aggressive play of Donovan Mitchell, Mike Conley, and Jordan Clarkson, a trifecta of guards averaging over 60 combined points per game, the Jazz average the fifth-highest number of drives in the league, and those dives to the hoop often lead to an easy buck for their bigs. Utah currently places in the 93rd percentile in pick-and-roll efficiency in the league, averaging 1.22 points per possession in that situation. If Sacramento can't stop the ball at the point of attack, their bigs are going to get eaten alive in the lane.
On the other end of the court, the Kings must find a way to score effectively in the paint, an already difficult task greatly compounded by the absence of De'Aaron Fox. Rudy Gobert, who is currently reducing his opponents' average field goal percentage at the rim by 13.9%, must be taken out of the equation, either by running him through screening situations or by forcing him into foul trouble through mismatches, as his presence will prevent any effective lane penetration by Sacramento's guards.
Prediction: 
Vivek Ranadive finally finds his Jazz Director in Kyle Guy, who scores a career-high 33 points. Kings win 129 - 127.