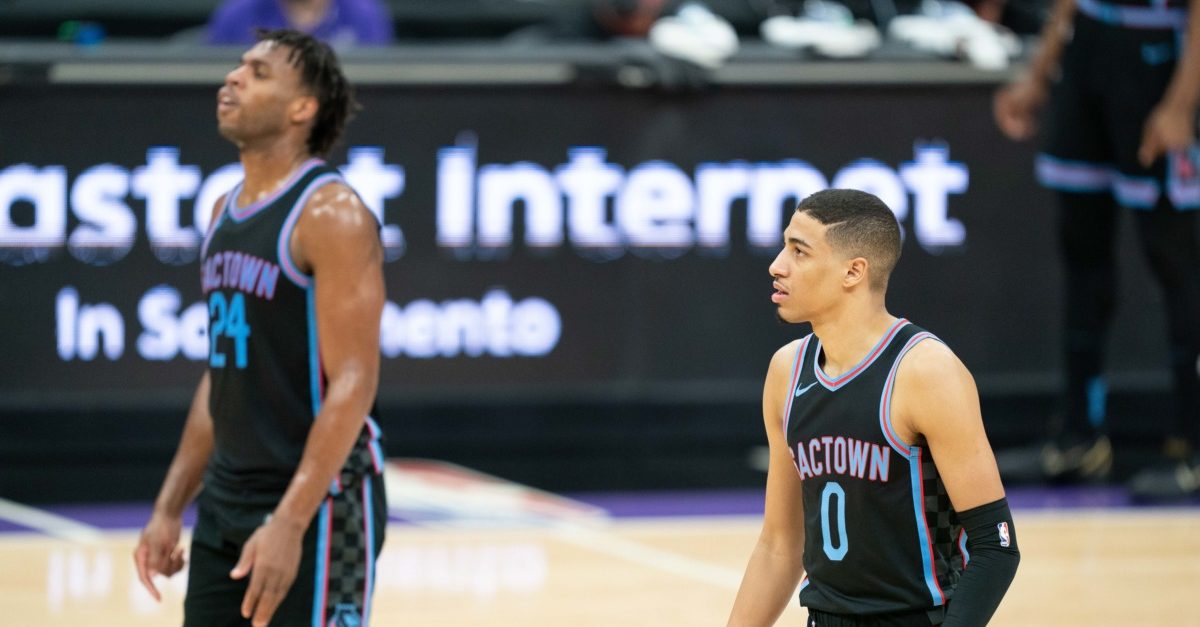 Sacramento Kings General Manager Monte McNair is happy with his roster makeup going into training camp and doesn't expect to make any further changes at the moment.
McNair spoke to media Friday and confirmed that, "This is going to be our team going in [to the season]." So that can probably put to rest any talks of Ben Simmons coming to Sacramento, at least for now.
McNair also went all in on this roster's construct.
"I look at our roster and I see a lot of versatility, guys that can slide, slide up, slide down, and really give us different looks. So, talking with Luke [Walton] I think we're excited about the possibilities of different lineups, how we can matchup to different situations so I think we have actually pretty good roster balance in the sense of maybe not traditional thinking, but defensively, shooting, ball handling, I think we can put a lot of different lineups out there to matchup however we need," he said.
As has been discussed, all three of De'Aaron Fox, Davion Mitchell and Tyrese Haliburton could theoretically slide to shooting guard and start there. Generally speaking, here is the current depth chart of the Kings:
PG - De'Aaron Fox, Davion Mitchell
SG - Buddy Hield (?), Tyrese Haliburton (?), Terence Davis
SF - Harrison Barnes, Maurice Harkless, Louis King
PF - Marvin Bagley III, Chimezie Metu (?), Tristan Thompson (?)
C - Richaun Holmes, Alex Len, Tristan Thompson
You could throw Neemias Queta (C), Damian Jones (C) and Robert Woodward (F) in there if you would like. If Bagley can't stay on the floor though, the Kings are clearly looking short on depth at power forward. That could be viewing it from a "traditional" sense, however, as McNair put it. He outlined how depth and defense was a key goal this offseason.
"It was our goal going in to add depth and add defense and that's a lens we looked through, it wasn't the only one but certainly a lot of our moves, whether it was re-signing Moe [Harkless], or getting Alex Len, or drafting Davion, all those things will certainly tie in to helping our defense and I think looking up and down our roster - more size, more defensive acumen, and I think other guys have improved will continue to take steps on that end," McNair said. "I think, at least compared to last year, we have a lot of tools in the tool belt that Luke can do, whether he needs to match up smaller, bigger, more offense, more defense. I think the versatility of the roster, not just positionally, but skillset-wise is really interesting."
So, what do you think? Do you agree with McNair?
Watch the full press conference below.