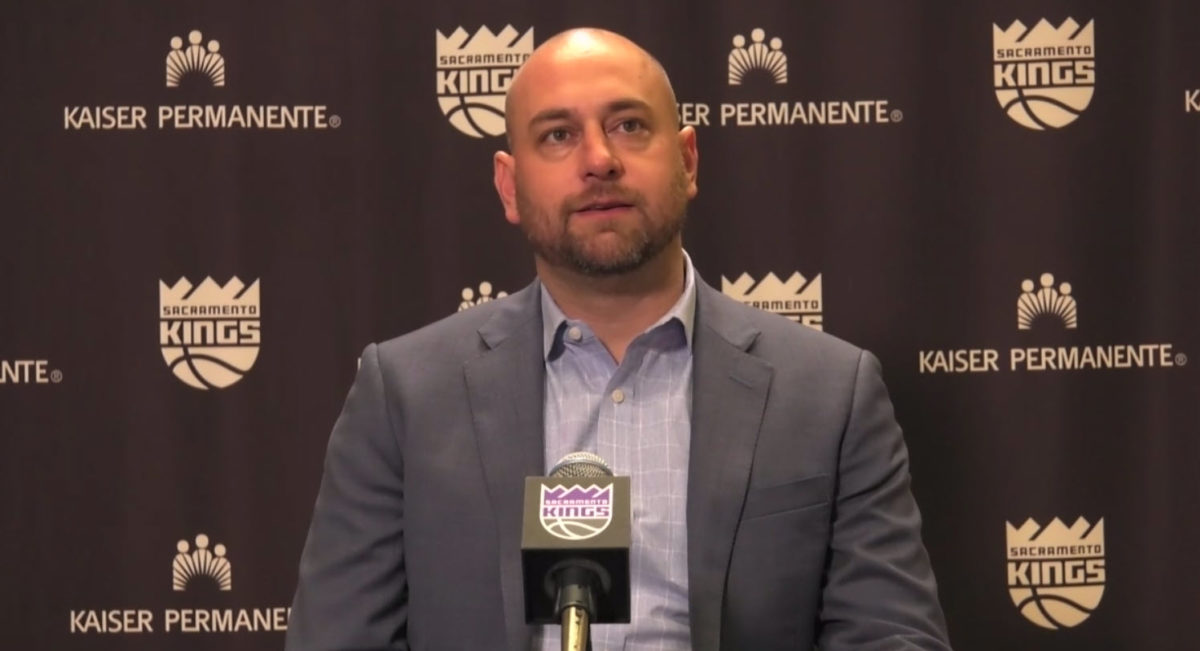 Amid the front office chaos in Minnesota on Wednesday, a report indicated that the Sacramento Kings might have snuck in and added some talent to their scouting department. The initial report came from veteran Timerwolves reporter Darren Wolfson:
Another #Timberwolves note gleaned from this crazy day: Highly regarded personnel scouting coordinator Saagar Sarin is expected to take a job with the Kings. Maybe Gupta, if not too late, can work some magic. I hear Sarin is super sharp, very bright future.

— Darren Wolfson (@DWolfsonKSTP) September 23, 2021
In today's media session with Monte McNair, NBC Sports' James Ham asked if McNair could confirm the report.
McNair specified that the staffing move was unrelated to the other events in the Minnesota Timberwolves front office, but confirmed that the Kings had added Saagar Sarin to the scouting department. McNair noted that he had worked with Sarin when they were both with the Houston Rockets.
Sarin spent a year and a half with the Rockets and had been with the Timberwolves for a little over two years as their scouting director.
I'm not going to pretend to be familiar with Sarin's reputation or abilities. Wolfson says he's highly regarded, and I'm a fan of the Kings bringing in highly regarded professionals to bolster their staff, especially when McNair has a direct history of working with them. It's always nice when the Kings are able to attract talented candidates to join their front office in any capacity.