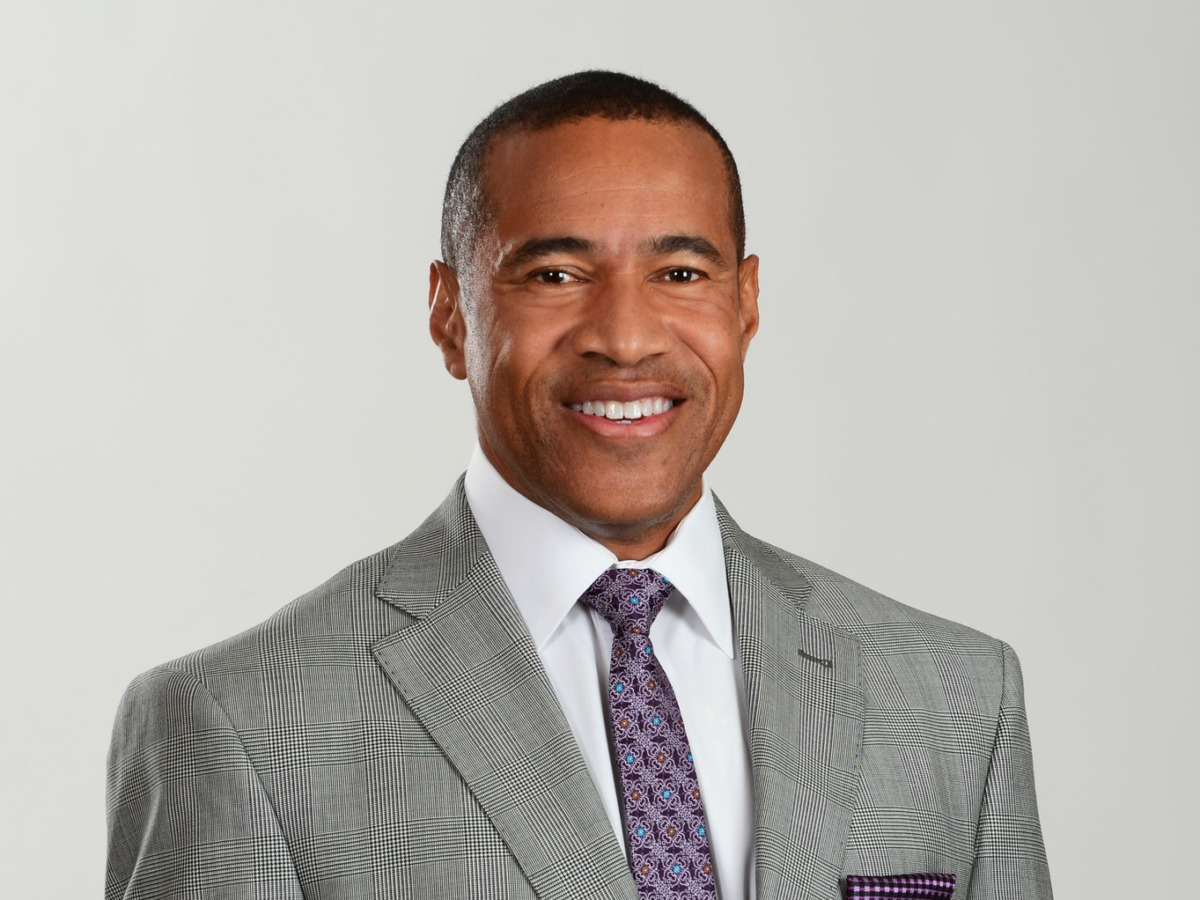 The Sacramento Kings finally revealed who their play-by-play announcer will be for the 2020-21 season, and it was well worth the wait. Welcome to Sacramento, Mark Jones!
The Kings announced through a press release on Friday that veteran ESPN sportscaster Mark Jones would be taking over permanent play-by-play duties for the franchise. Kings radio broadcaster Gary Gerould carried the team through the Orlando bubble on an interim basis after long-time play-by-play announcer Grant Napear resigned following his firing from KHTK over backlash from an "All Lives Matter" tweet that sparked more troubling allegations by former Kings players.
Vivek Ranadive issued the following statement on the hiring of Mark Jones:
We are delighted to welcome Mark to the Kings family and watch him partner with Doug to form a new, dynamic broadcast team for the franchise and its proud fans,€ said Kings Owner and Chairman Vivek Ranadive. €œThroughout his impressive career, Mark has amassed a tremendous wealth of experience broadcasting some of the largest events this league has hosted. We are excited he has chosen to continue his career in Sacramento as we look towards the bright future of this organization.
The Kings also announced that Doug Christie is staying with the organization in his prior role as color analyst.
Mark Jones released a statement of his own regarding his new job in Sacramento.
"I am thrilled to join the Kings broadcast team. During my years of covering the league extensively, Sacramento has always stood among the top for its passionate and deeply loyal fan base,€ said Jones. €œI am thankful to Vivek and the organization for this incredible opportunity. My family and I are excited to move to Sacramento and become a part of the community.€
Needless to say, this is a huge win for Sacramento, and I'm excited to see Jones and Christie work together here next season. For now, you can enjoy some of Jones' best calls in a compilation below.
And you can welcome Mark Jones to Sacramento on Twitter @MarkJonesESPN.