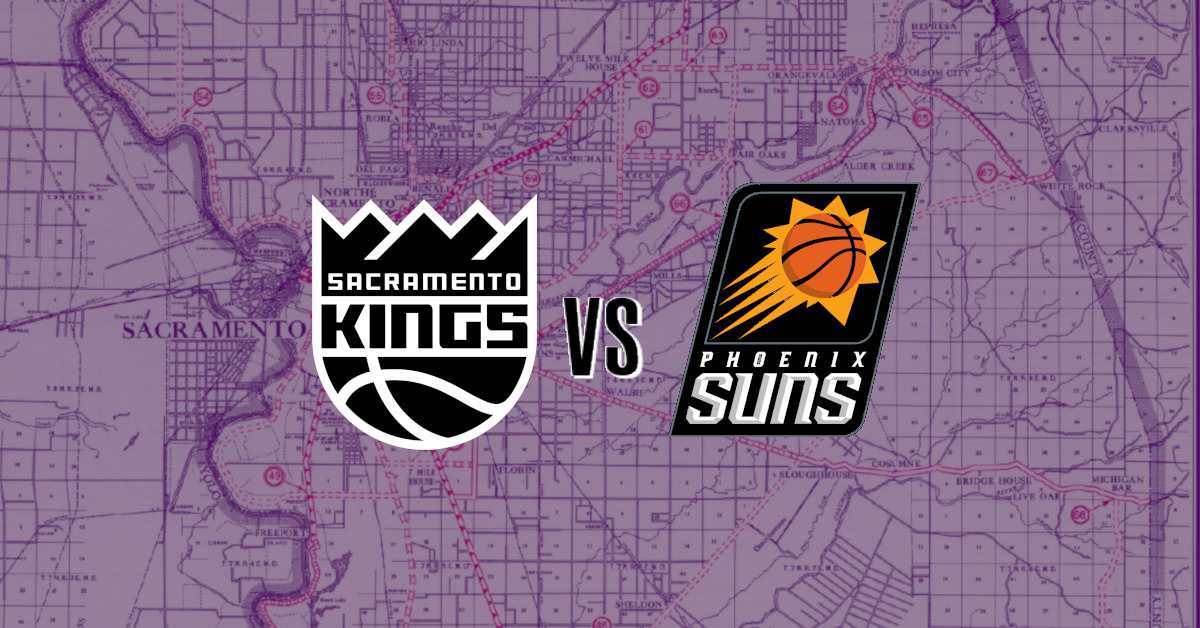 Well, there isn't much to say about the Kings loss at the hands of the TJ McConnell helmed Pacers squad Sunday night, so I'm just going to go ahead and force a rough transition over to the Suns and tonight's chance to show up the Larry O'Brien runner-ups for the second time in two weeks. The Suns haven't lost since Harrison Barnes' buzzer beating prayers were answered, but they also didn't play much in the way of competition - beating the Cavs, Pelicans, and Rockets before gutting out a game against the Hawks. It's Chris Paul, it's Devin Booker, it's Mikal Bridges, it's Javale McGee in a starting role because DeAndre Ayton is out!
Let's talk Kings basketball!
When: Sunday, November 8th, 7:00 PM PST
Where: Golden 1 Center, Sacramento, CA
TV: NBCSCA - Mark Jones (play-by-play)
Radio: KHTK Sports 1140 AM
For Your Consideration
Helpin' Out A Ton: So let's not talk about last night. Let's not talk about how after vacillating between being the most positive I've been in a preview in like, four years(?), and couching that positivity with "hey, the Pacers could win this game!", the Kings laid an absolute egg. We're not doing that today! THE SUNS! The Suns are in town and playing back to the standards we're used to seeing, save for the man who caused the Kings fits, DeAndre Ayton, who is out with a leg injury. This is a stroke of good fortune for the Kings - Ayton's previous game against Sacramento he grabbed a season high 21 boards to go along with his 21 points on 9-12 shooting. His replacements in the front court are Javale McGee and Frank Kaminsky, both capable of having one of those random, perplexingly great games that random bench players have had against the Kings over the years.
The Suns are the Suns. Chris Paul is going to continue to defy the odds at his age and get his 13 points and 12 assists while hounding the hell out of whoever he's guarding. Devin Booker is absolutely going to score and the objective tonight is convincing him that thirty sounds like a nice goal to have to distract him from that random 50-piece he's been waiting to pull out of his back pocket all month. Mikal Bridges is going to be the Swiss Army knife, Monty Williams is going to say some stuff in the huddle that will make everyone feel like they can be better than they've been in awhile. We know the Suns. We know they're good and we've seen they're beatable. Tonight's game is going to be about the Kings and their continuing response to let down games. De'Aaron Fox cannot continue to shoot 36% from the field every night. We've said "it's early and we can't worry yet" but the time to worry is quickly approaching. Richaun Holmes cannot get FOUR shot attempts in 27 minutes, especially if a beast like Ayton is removed from the equation. The Kings cannot keep asking Buddy Hield to catch fire every time they dig themselves an early hole.
Alright, happy Monday everyone. Go Kings.
Prediction
Kings: 114, Suns: 111