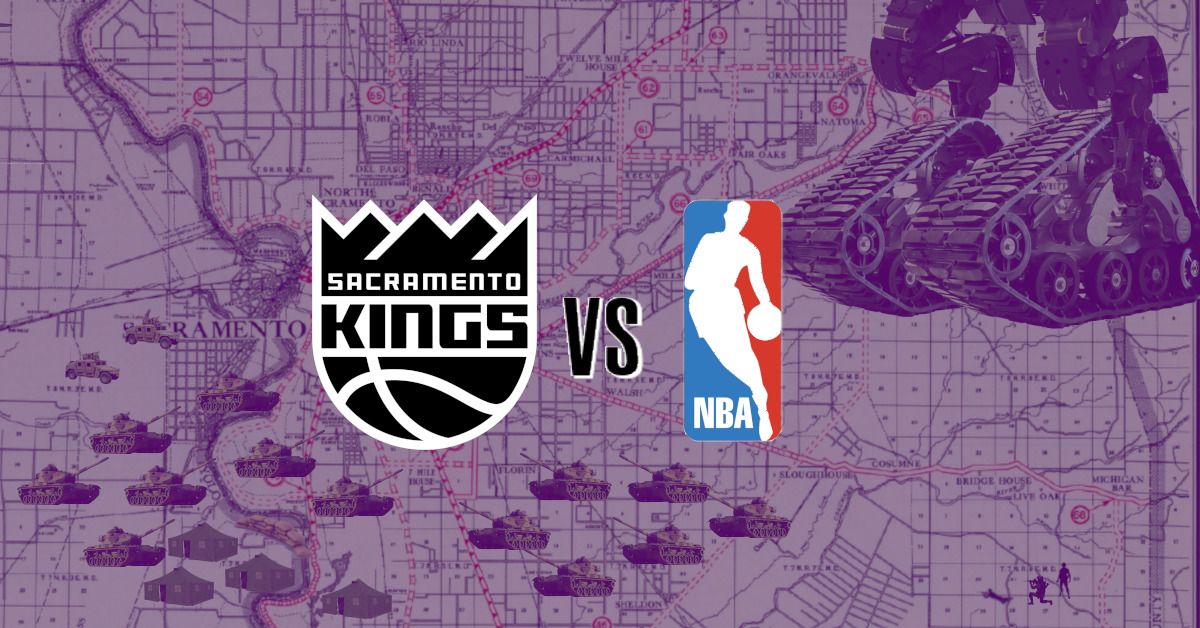 So, umm, I checked my contract with TKH and apparently I still have to do previews even after the team let loose a loss of 49 points in the previous game. I just kind of figured that with games like that, we'd hold a vigil the next time 'round in honor of all the brain cells the fan base collectively lost watching that garbage and pray for a better game coming up on the calendar. Nope, Greg's here in the office with a staple gun to my shoulder blade forcing me to type something out while he whispers "clicks" between sips of something that smells like cough syrup and Sprite. If you're reading this, I published it myself and he's either asleep in the lobby or searching and screaming for Sanjesh up on the second floor. Sanjesh is in the basement, please don't tell him though.
Let's talk Kings basketball, please. Please??
When: Friday, April 30th, 7:30 PM PST
Where: Staples Center, Los Angeles, CA
TV: NBCSCA - Kyle Draper (play-by-play)
Radio: KHTK Sports 1140 AM
For Your Consideration
Box Scores are For Nerds: The Kings play the Lakers tonight. LeBron James is rumored to be aiming for an easy lead-in game in his return to action and, well hey, after seeing what the Jazz did on Wednesday night, who wouldn't want to jump back into the fray against the stale, buffalo-wing sauce filled donut of an NBA team that is the Sacramento Kings. For anyone hoping that the Lakers might get caught napping or overlooking this game, they're fighting for their place in the standings and need every win they can get. With 5.5 games separating them from the 4th seed, the Lakers can't climb any higher than they are now, but do have a real  danger of slipping into the play-in games. With 10 games left in their schedule, the Lakers hold just a single game edge over the 6th seeded Mavericks and just 2 games over the 7th seeded Trail Blazers - the 7th seed being the first seed that has to fight for their playoff lives in the NBA Thunderdome Play-In Games. No one wants that spot, especially not a team that relies on an aging star in LeBron and a delicate one in Anthony Davis.  The Lakers will be going all out tonight.
The Lakers are still the best defense in the league, they still have two of the best players in the league and a very good cast of supporting characters. The Kings have Tyrese Haliburton, Buddy Hield half the time and on half the floor, and Richaun Holmes.
"Will, Marvin Bagley is likely to play tonight! You could have written a whole preview about that."
Who the hell said that? Get the [censored] out of this preview! Don't you ever talk while I'm writing!!!
Sorry, Greg's waking up and I think he's figured out I was lying when I said I didn't know where Sanjesh is. I gotta get this thing published ASAP. Oh, and my bad about the yelling back there. This team is just, man, it's taking it out of us.
Prediction
Sanjesh deletes his hard drive before Greg finds out it's full of Lakers stuff and hides the Black Mamba inspired Laker's jersey in the mop bucket that no one dumped out six months ago. He still gets locked in  the room they play Greivis Vasquez highlights in until he can guess correctly three times in a row whether they're in slow motion or not.
Kings: 124, Lakers: 112