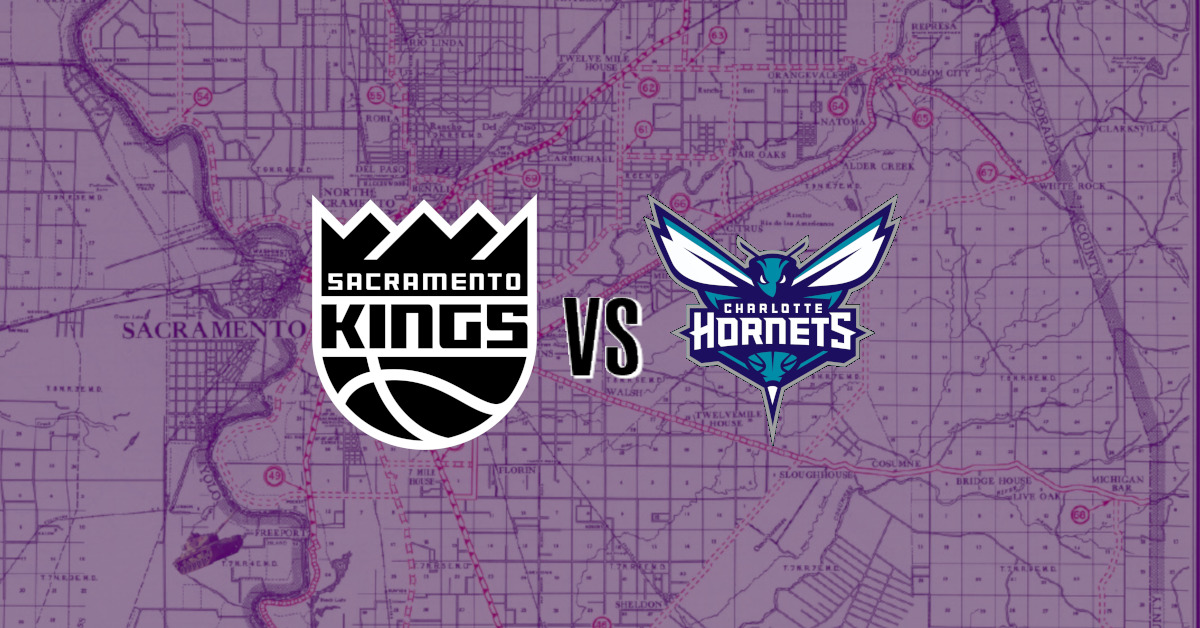 Good news! The nine game losing streak is over! Bad news! Another one is right around the corner! Yes, it's true that the Kings finally broke their impressive losing streak in the least impressive way possible, beating Detroit the other night. To reward the long-suffering fans of the Kings, the basketball gods have decided that tonight's match-up against the Charlotte Hornets won't feature LaMelo Ball and Tyrese Haliburton squaring up against each other for the first time. Left calf soreness is going to keep the Rookie of the Year runner-up out of the game tonight in Sacramento and as such, I expect to see two hundred people tag Greg in posts about Hali ducking Ball. The universe craves balance. Okay, let's get this over with and talk Kings basketball.
When: Sunday, February 28th, 7:00 PM PST
Where: Golden 1 Center, Sacramento, CA
TV: NBCSCA - Kyle Draper on the call.
Radio: KHTK Sports 1140 AM
For Your Consideration
Balling Out: First bad sign for Sunday night's game in Sacramento: the Charlotte Hornets are a decent team, with a decent record and have absolutely everything to play for right now. Currently sitting in a three way tie for the eighth seed with Indiana and Chicago, the Hornets are pushing to head into this All-Star Break with a full head of steam and the Kings... well, the Kings are pretty much circled on everyone's schedule now as a game to get things right early and rest in the second half. The Hornets are 2-2 in their last four games: with a win and loss to the the Golden State Warriors, a beatdown loss at the hands of the Jazz and a win against the Phoenix Suns. Those are all Western Conference playoff teams right now that Charlotte pretty much held their own against. Vets like Gordon Hayward and Terry Rozier have secured the scoring load while remaining healthy in this first half of the season and have allowed a young guard like LaMelo Ball to come off the bench and basically do whatever the hell he wants to do. While Ball is still somewhat of a project, especially on the defensive end, it works and Ball has had some show stopping plays bleed into his game pretty much every few games. He's averaging 15 and 6 off the bench in less than 30 minutes for the Hornets for goodness sake. This team has plenty of other young guys to watch too: PJ Washington, Miles Bridges, and a resurgent Malik Monk are all guys that I'd take on the Kings in a heartbeat if they were swapping out vets for a more youthful core. No deeper plunge into this team today. Maybe after the All-Star Break when they face off again with a healthy Hali in tow.
It's a Sunday game at 7 pm. No film recommendation tonight, just like, spend two hours on that one part of the house that needs to be cleaned up. We both know you have it. Tonight's the night.
(Also, Happy Birthday Tyrese Haliburton!)
Prediction
You realize Will is right and you do have that part of your house that needs to be picked up and organized. You're gonna do it. But like, not till 4 or 5 after you get some sun. You end up napping until 6:30. You wake up, flip to the game, have a sleepy Sunday snack for dinner, then knock out till 8:30. Tomorrow during work the thought flits through your active thoughts - you never did pick up that spots. You shake it off, leaving it for another day. That day never comes.
Kings: 119, Hornets: 113