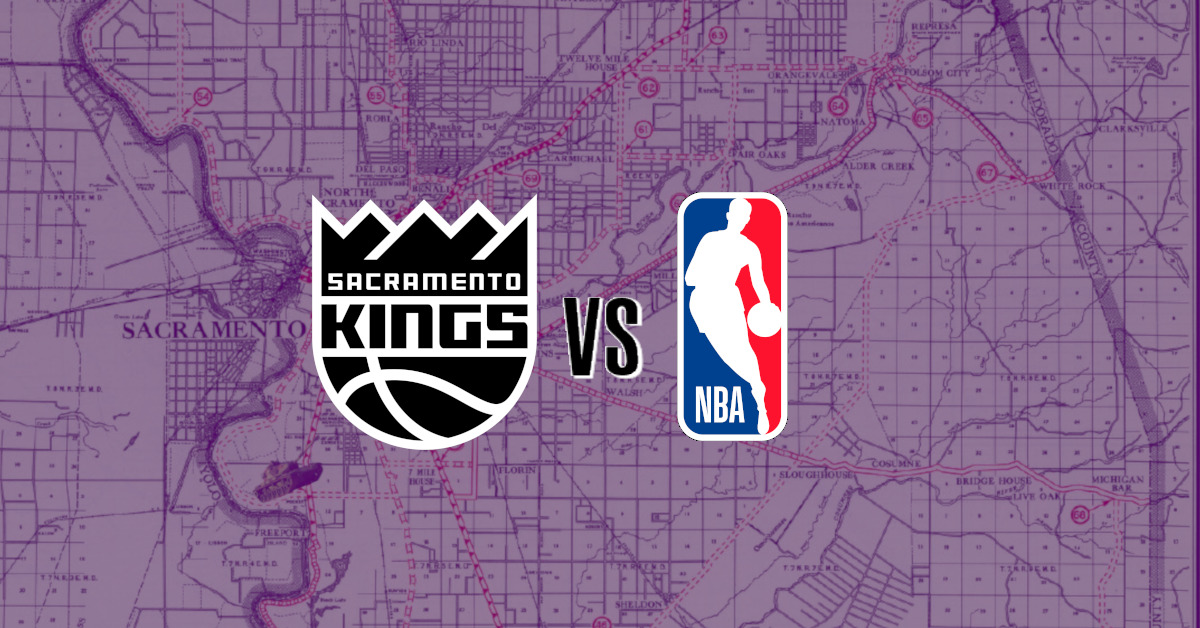 The Kings have lost 10 of 11, their prized rookie is sidelined till after the All-Star Break, their coach is preaching patience and who's coming to town but the defending champions themselves. Will these two injured and limping teams beat themselves to death with their own worn out limbs? Will Luke Walton attempt to ask for asylum from Los Angeles after the buzzer sounds? Will LeBron's fake follicular coverings be exposed for the second time in a week? Will Sanjesh ever return to the loving embrace of a team that's win percentage is like 12% in the years he's been writing for us? Let's talk Kings basketball.
When: Wednesday, March 3rd, 7:00 PM PST
Where: Golden 1 Center, Sacramento, CA
TV: NBCSCA - Kyle Draper on the call.
Radio: KHTK Sports 1140 AM
For Your Consideration
The King and Kings: Any team with LeBron on it should be the odds on favorite to win and tonight isn't going to be any different. Are they banged up? Heck yeah. As I'm writing this the night before I wouldn't be surprised to see LeBron sit this one out just so that he can coast into the All-Star Break with some rest. But even at 36 years old, even on the second night of a back to back and without his All-NBA running mate Anthony Davis... if LeBron James is out there on the court, this game is going to be a son of a bitch to win for Sacramento.
Don't get me wrong though - they aren't infallible and this recent stretch of games for them without Anthony Davis has proven it. While still the second best record in the West, Los Angeles has lost 5 of 7 and are struggling to replace Davis on either end of the court. Sure, they can ask the likes of bench performers like Kyle Kuzma, Alex Caruso and Talen Horton-Tucker to pick up their collective performances in his absence and while Marc Gasol has already started 35 games, maybe getting him some extra touches could bring his scoring averages north of five points a game, but, Davis is a behemoth. There is no replacing the guy's production on either end of the floor. This is just one of those years where LA is going to coast to the playoffs, hope Davis and LeBron are healthy and rested enough to go through a dogfight in the West again and then see where the chips fall. They don't need the #1 seed. Hell they probably don't even need home court advantage if their two titans can stay healthy. They just need to be on time to the arena somewhere in the middle of May. Oh the luxuries of Tinseltown.
Finally, before I wrap this up, I did want to point out that we do have a writer moving on up in the world. If you hadn't seen the news on Twitter, our very own Sanjesh Singh recently got an internship writing for LakersNation.com, a publication with great reach and opportunity for Mr. Singh. While he may be writing for the only basketball team on Earth that doesn't deserve him, I wanted to wish Sanjesh a personal congratulations for his move and to reverse jinx him so that he isn't consumed by the urge to base his future writings solely on the "seventeen championships, bro" argument.
Sanjesh was brought in extremely young to the old site and Akis threw him straight into the fire writing recaps for an absolutely abysmal team. It took me about six seconds writing these previews to get jaded and go crazy and yet, Sanjesh never seemed to crack quite as easily as I did. He approached every game with vigor and humor and a seriousness for this job that I've been lightly envious of. It's has always been a pleasure getting to see the other bookend on game day grow as a writer, find his voice and ultimately flourish into the multi-faceted content machine he is today. The kid is an editor at his college paper, he's an insightful podcaster and terrific in his film breakdowns. Most importantly of all, he's a better joke teller than Tim everyday of the week and twice on Sunday. While he's said he's not truly leaving us forever, I do suspect that Sanjesh will be quick to move onto even bigger and brighter publications than that of The Kings Herald or Laker Nation and I wanted to take the first opportunity I could to say it has been an absolutely joy to read him over the years and I look forward to seeing my friend's bylines for many years to come. Here's looking at you, kid.
Film of the Night
I have a million LA based films to recommend. I even watched one in preparation for this game. Instead, I'm making the unprecedented call to go visit LakersNation.com and give Sanjesh a bunch of clicks on his articles tonight. Doesn't necessarily even mean anything... just patronize his work, if only for a night.
Try this one on LeBron and defensive physicality, or maybe Frank Vogel's decision to start Markieff Morris or even Kyle Kuzma's opinion of Damien Jones.
Prediction
I'm going to wake up and realize I am super glad I didn't write a bunch of words on LeBron James and his play against the Kings. The Kings are going to shock absolutely no one and beat red liquids out of this team and Luke Walton will feel a sense of happiness for the first time in weeks.
Kings: 119, Lakers: 112