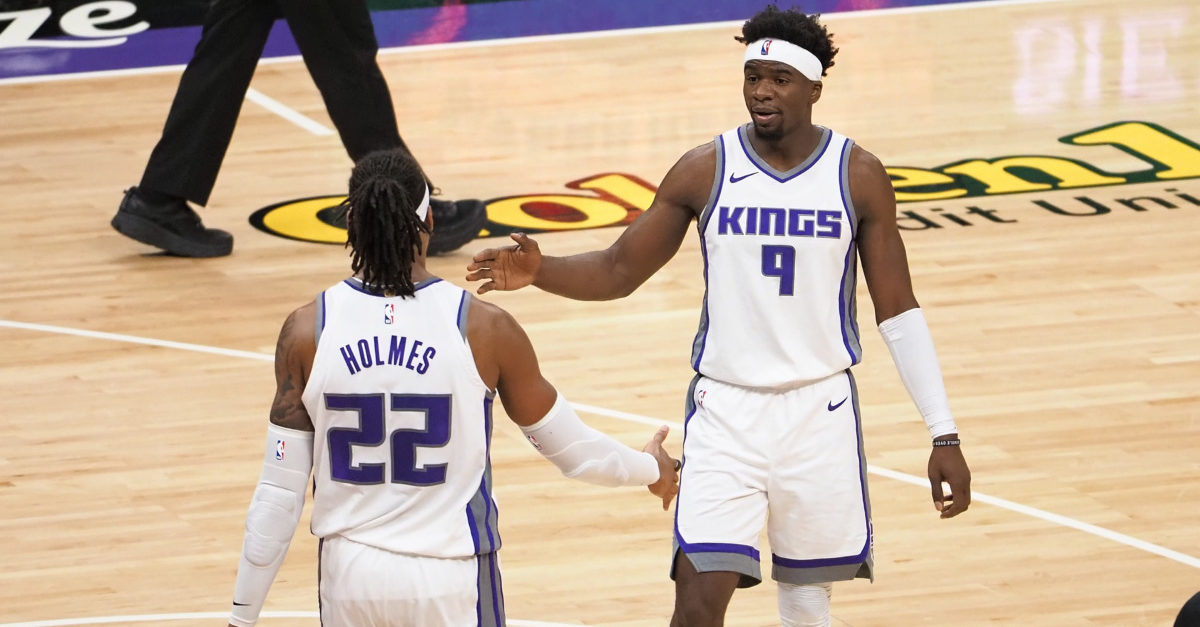 The Sacramento Kings assigned Richaun Holmes and Terence Davis to the Stockton Kings on Tuesday. Holmes as cleared health and safety protocols, and will head down to Stockton as part of reconditioning, according to James Ham.
Hearing that Holmes is heading to the G League to get a practice and some conditioning in with the Kings coming off a back-to-back. He won't play a game in Stockton.

— James Ham (@James_HamNBA) January 11, 2022
Terence Davis is also headed to Stockton for the same reason.
Terence Davis is also heading to Stockton to get some reconditioning in. He's missed a lot of time lately and needs to shake off some rust.

— James Ham (@James_HamNBA) January 11, 2022
As Ham notes, Holmes is not expected to play tomorrow against the Lakers, but should be back on the court for Sacramento soon. He entered health and safety protocols on January 1st. We don't want to speculate about Holmes' health in any way, but even asymptomatic players have discussed the challenge of returning to proper conditioning after a layoff of a week or two.
Here's hoping Holmes can return to form soon.