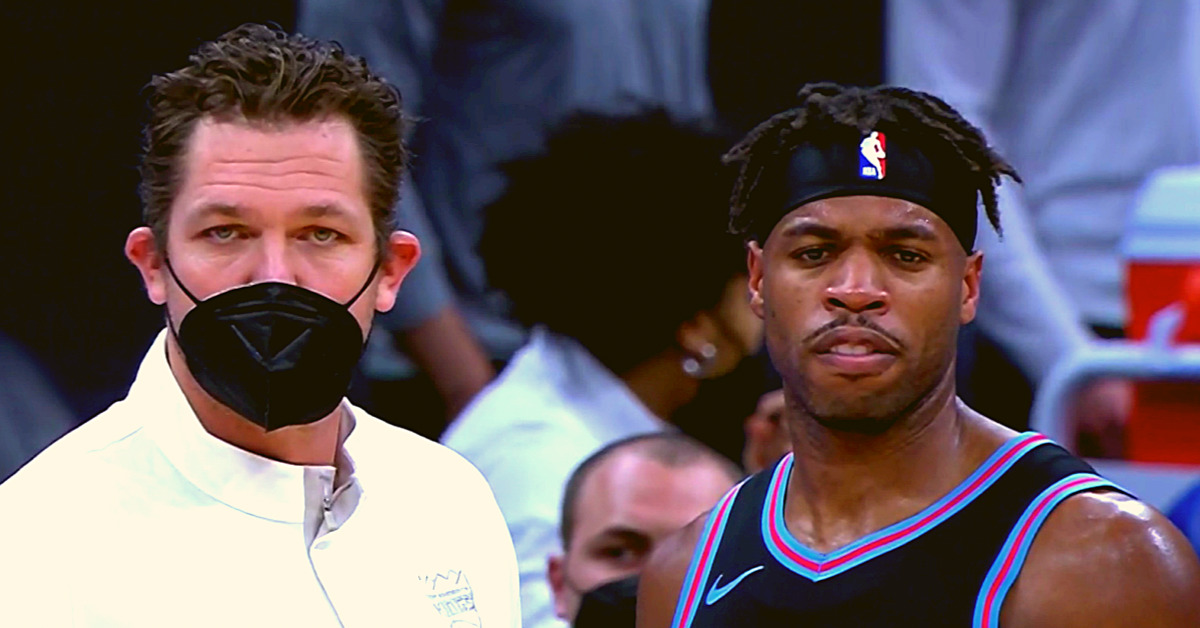 The Sacramento Kings embarrassed themselves Sunday night. Perhaps they were focused on getting home to their Valentine's Day plans, or perhaps the Memphis Grizzlies are simply that much better. Whatever the reason, the Grizzlies walked all over the Kings en route to a 124-110 victory.
The Kings were led by De'Aaron Fox and Tyrese Haliburton, two of the only Kings who bothered to show up. Fox didn't even have a great game, shooting just 1-8 from 3, but still finished with 23 points and 9 assists. He's at that level where even his not-so-good games are pretty good. Haliburton finished with 22 points and did everything he could to keep the Kings in the game during a disastrous third quarter.
Richaun Holmes (13 points) and Cory Joseph (16 points) were the only other Kings to score in double figures. Harrison Barnes and Buddy Hield were both no-shows.
The Grizzlies had seven players score in double figures, led by 25 points from Jonas Valanciunas.
The Kings don't have much time to dwell on this loss as they play the Brooklyn Nets tomorrow. Oh boy, that should be swell.