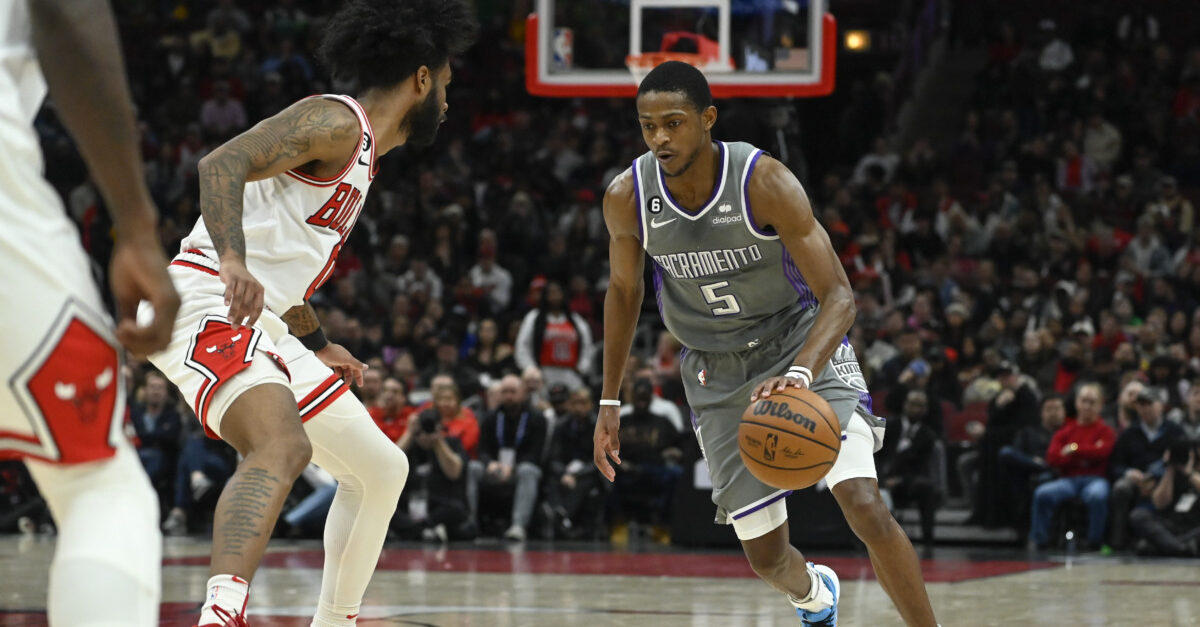 With six seconds left in a tie game on the road, De'Aaron Fox stares down his defender. His four teammates spread out the floor as much as they can to give their lead man space. Harrison Barnes casually watches in the corner. Domantas Sabonis gets the opponent's big out of the paint. Kevin Huerter and Malik Monk stand out beyond the arc on opposite sides of the court waiting as second options for the shot.
They know that won't be needed.
Fox makes his move, turning on the jets for just a slight second to get his defender back pedaling. He stops on a dime and raises for the three. A second defender tries to jump out to help, but the ball is already up and drops into the basket leaving .7 seconds on the clock.
The Bulls broadcast team proclaims: "Told ya."
DeMar DeRozan is dejected, ready to punch the basketball.
Give Fox space was the play call.
Everyone on both teams knew it, yet it couldn't be stopped.
"Give him space, let him go to work. He's done this all year for us," said Kevin Huerter after the game. "We know who is taking the last shot, just get out of the way for him."
Head coach Mike Brown broke it down even further.
"When I took the job I didn't know how he would be consistently in the clutch. I knew he was fast, I knew he had a lot of ability to do a lot of different things, but his presence, his calmness – or demeanor – has just been fantastic down the stretch of games, especially one-possession games. So, for him to walk into that three, again not to disrespect anybody, but when he shot it, I just felt it was going in, and that has nothing to do with me because we didn't do anything but tell everybody to get the heck out of the way," Brown said. "That's just the confidence that he exudes during that time of the game, and he's shown play after play, after play, after play, that he can go get it done."
He finished with 32 points on 12-17 from the floor.
We have all watched Fox grow up in Sacramento. Most of us have all wondered if he can be the leader of this team. Most of us have all wondered if he was "that guy." Most of us are all being shown that we shouldn't have been wondering.
De'Aaron Fox is that dude.