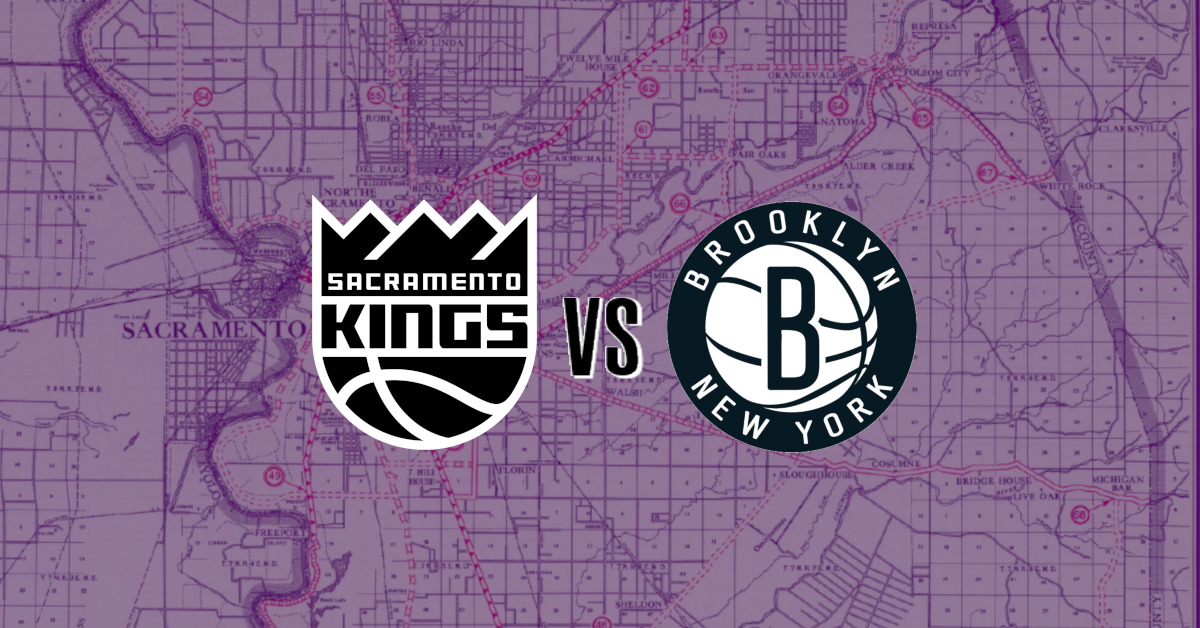 The Sacramento Kings got the hell out of the Windy City after a last second shot from De'Aaron Fox sent Bulls fans home cold and empty, and now find themselves in Brooklyn to square off against a Nets team still trying to figure out just who exactly they are after their Big Three phase ended abruptly a month ago. Out are the old, injury-prone megastars living in the final days of their dominance and in their stead - so, so, so many wings. Is this going to be a Cam Thomas scores 40 night or a Cam Thomas plays 7 minutes night? Will Ben Simmons surprise his last remaining holdouts with a game... not even a good game but just, a game's worth of availability? Is a decade in the NBA a long career for Seth Curry? Asking for a former coach, I know...
Let's talk Kings basketball!
When: Thursday, March 16th, 4:30 PM PT
Where: Barclay Center, Brooklyn, NY
TV: NBC Sports California
Radio: Sactown Sports 1140
For Your Consideration
Mik' a Bridge Over Troubled Water: It's amazing how quick a team can go from one that I despise everything their built up to a team that I am now actively rooting for on a nightly basis... (but enough about the Kings!) The Nets are easily that turnaround team of the deadline for me - exorcising the last two of their "Big Three" entities, who haunted the halls outside of the Barclay Center's training rooms and medical facilities, cursed to spread their bad vibes as long as they were allowed to remain together.
["Wait Will!" you want to pipe in, "Ben Simmons is still on the squad!" to which I say, if Simmons is a villain at all, he's like, the Grimma Wormtongue tier of villainy with the Triumvirate of Durant/Irving/Harden really being more of the Sauron/Sarumon/Witch King of Angmar variety. ]
No, as a consumer of all NBA drama, I like this new squad. They're underdogs, cast offs, young, unrealized potential and Ben Simmons. Hell, Jacque Vaughn's quote about not being his wife's first choice has gone from pitiable to, dare I say, endearing. They're the Bad News Bears, minus the blatant alcoholism, misogyny and racism!
And well, they're absolutely good enough to beat this Kings squad.
As we all witnessed in Chicago last night, the Kings are still capable of laying stinkers. Yes, the Kings did ultimately win the game, but it took future Jerry West Award winner De'Aaron Fox burying a three right before the buzzer sounded to do it. And now, the Kings are on their second night of a back-to-back, having traveled last night and now facing a Nets team that is, 1) coming off a loss to OKC, 2) sitting on a day's rest and 3) is probably better than that Chicago team.
In March, they've been blown out by the Knicks, beat the Celtics, Hornets and Rockets, lost to the Bucks by 5 in a game where they spotted the Bucks 17 in the 1st quarter, beat the Wolves and Nuggets and coughed up a 10 point lead in the second half against an OKC team with the 10th best net rating in the NBA this season. They're definitely still a team trying to find their identity, but when the get rolling, they can hang with the best of them.
So what's changed since the trade? Well, the Nets are shooting eight threes more per game than they were prior to the All-Star Break - their 40.0 attempts would put them in the Top 5 most in the NBA. Their 34.8% from deep has been well, 24th best in the NBA since the break. They're scoring a point and a half less per game at 112.5 a contest, also 24th in the NBA post All-Star Break, while also giving up 4.9 more points per game. Also, sorry to break this up but I'm looking at the numbers here and the Kings are averaging 130.2 points per game since the All-Star Break. Good lord. That Clipper's game is still paying dividends on my dopamine levels.
The standout since Brooklyn swapped their priorities has been Mikal Bridges. The 6'6 small forward went from being the third or fourth option on offense on any given night to Option 1a for the Nets and the kid hasn't let them down. In two less minutes per game, Mikal 's upped his field goal percentage by 4.3% to 50.6%, his three point percentage by 7.1% to 45.8% on 5.9 attempts, maintained his rebounding and stocks numbers while boosting his scoring from 17.2 to 26.3 points per game. The kid has nine games of 30 points or more and seven of those have come since the All-Star Break. His third game in Brooklyn he dropped 45 in a win over the Heat. Mind you, this is a guy who came up 5 points shy of winning Defensive Player of the Year last year. The kids been fantastic and his battles against Harrison Barnes and Keegan Murray might be the thing I look forward to most tonight.
This game isn't going to be a cake walk. The Nets are still helter-skelter, still figuring out who they're going to be, but they're still in the sixth spot in the Eastern Conference and beating good teams to hold onto that spot. They've got more than capable guards in Spencer Dinwiddie, Patty Mills, and Cam Thomas (on the random games they let him be him) and a million forwards to throw different looks at teams. Bridges, Cam Johnson, Dorian Finney-Smith, Yuta Watanabe and Royce O'Neale are worthy players in this league. The Nets are good and improving all the time. Be wary!
Prediction
Mikal Bridges and Keegan Murray battle in out as two future All-Stars should, trading buckets and defensive stops. Sabonis has himself a light night, going for 20-14 and only 8 assists. Fox gets going early and allows the Kings to coast late.
Kings: 125, Nets:116