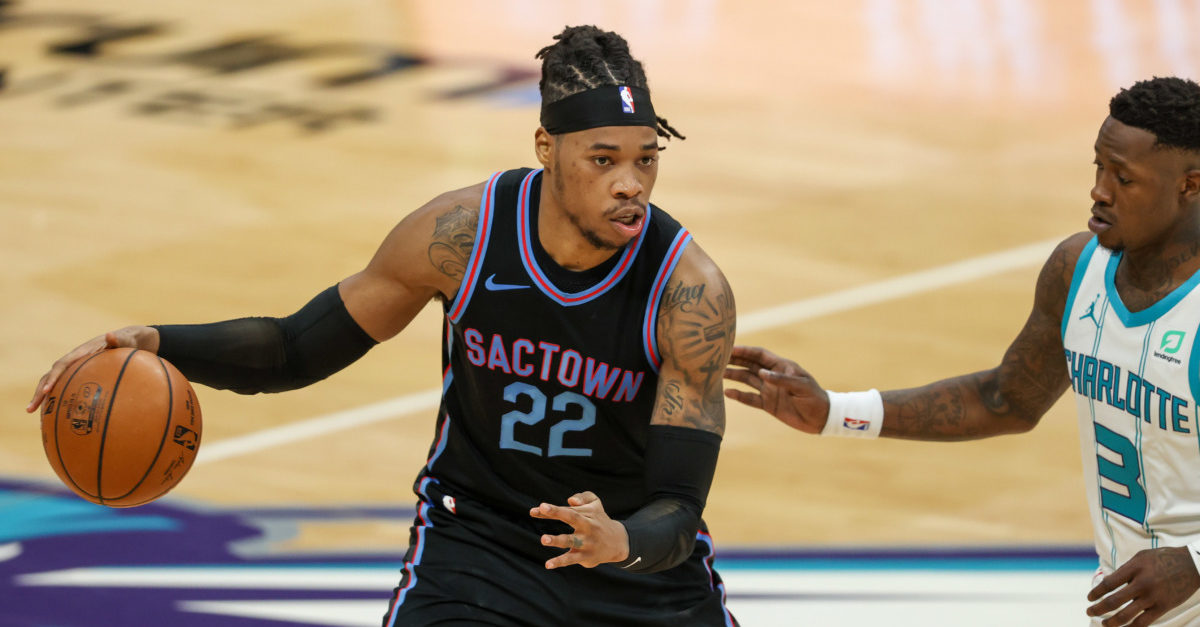 The Sacramento Kings are likely to face considerable competition in their quest to retain starting center Richaun Holmes, according to Michael Scotto of HoopsHype. Scotto reports that the Dallas Mavericks, Toronto Raptors, and Charlotte Hornets are all expected to be interested in Holmes once free agency begins.
Holmes is an unrestricted free agent, and is the top center on the free agent market. Scotto notes:
What's going to happen with Richaun Holmes is going to dictate the free agent market for the rest of the big men, including Nerlens Noel.
Scotto also notes that Holmes leaving would pretty much only be about the money.
He's loved Sacramento as the franchise that gave him an opportunity on the court and the ways the fans have treated him off the court.
At the end of the day, the Kings are limited to offering only the amount allowed under Early Bird Rights (Tim Maxwell has previously done a full rundown on how the numbers work). Teams with cap space can easily outbid the Kings for Holmes' services. Holmes has previously been reported as seeking $18-$20 million a year, but even if he found a deal for $14-$15 million a year it would be more than the Kings can offer.
Of course, the Kings can still try to create space via trades, which could render all of the moot.
Free agency begins August 2nd at 6 PM ET, with the moratorium ending on August 6th.