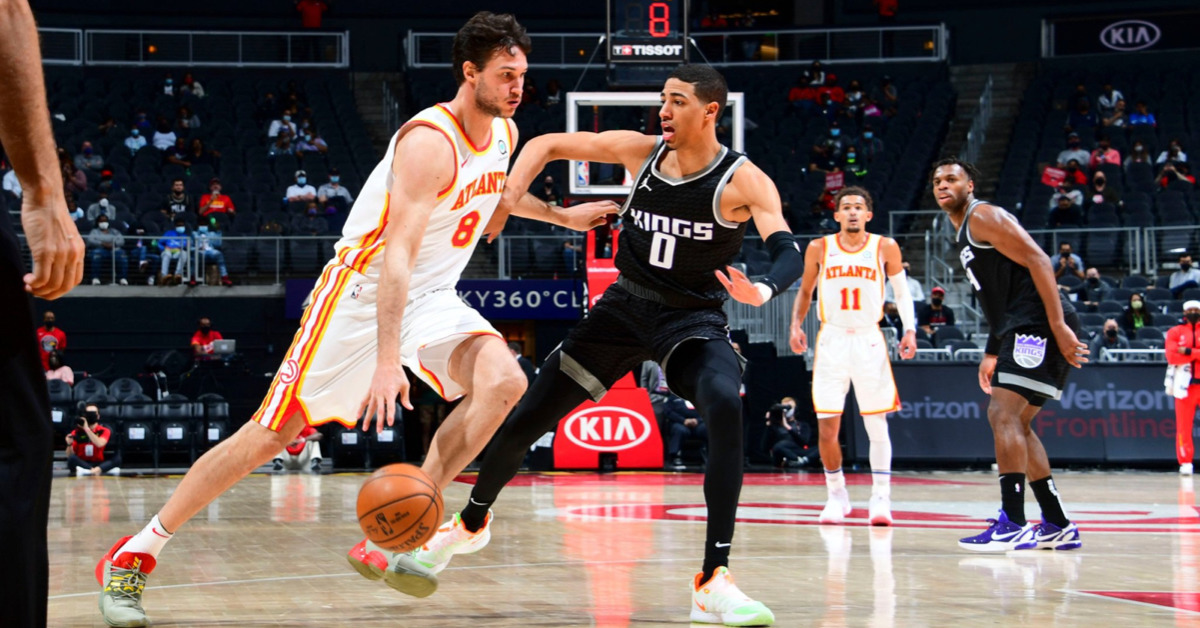 The Sacramento Kings held a 24-10 lead at one point in the first quarter. The Sacramento Kings were defeated by the Atlanta Hawks by a final score of 121-106. That tells you pretty much everything you need to know about the second, third, and fourth quarters.
De'Aaron Fox did everything he could, finishing with 32 points, 7 rebounds and 6 assists. Richaun Holmes had 20 points and 12 rebounds. But even though all five Kings starters (barely) scored in double figures, it was a disappointing offensive showing from the Kings.
Ultimately, though, it was the Kings lack of defense that doomed the Kings. The Hawks could get to the basket with ease the entire game. Trae Young led the Hawks with 28 points and 9 assists. Clint Capela abused the Kings all night, finishing with 24 points and 14 rebounds. The only way the Kings slowed Capela down was a stint in the fourth when the Kings intentionally fouled him multiple possessions in a row to send him to the free throw line. It was painful even if it was effective.
In case you had been fooled by the Rockets game into thinking the Kings were rejuvenated, this game served as a stark reminder that the Kings stay the Kangz.