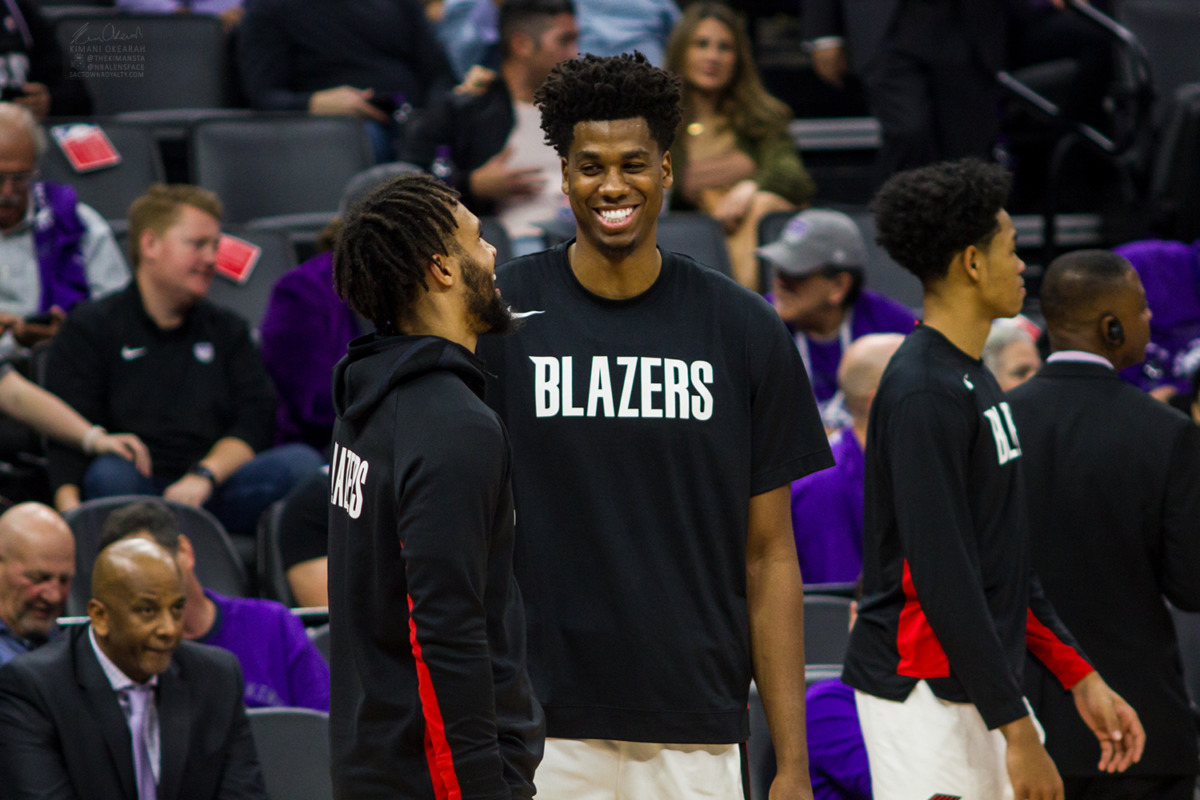 Hassan Whiteside was drafted by the Sacramento Kings in the 2010 NBA Draft with the 33rd pick in the second round. After things didn't work out in his first two seasons with the Kings he exited the league to play in the G-League and then overseas. He returned to the NBA in 2014 in the G-League affiliate where his career was rejuvenated and he quickly found himself as a member of the Miami Heat. He averaged 11.8 points, 10 rebounds and 2.6 blocks in 2014-15 in 48 games for the Heat. His numbers earned him a four-year, $98 million contract with the Heat.
He now brings a career average of 13.7 points, 11.7 rebounds and 2.4 blocks per game in his return to the Kings, which he signed a one-year veteran's minimum deal with recently.
Whiteside, who is now 31 years old, is aware of how long it has been since the Kings made the playoffs and says he is excited to get a second chance to help change the culture.
€œMy first stint here I didn't really get to show that. I think it's a great opportunity for me. I always wanted to come back and rewrite that,€ he said on a media call Thursday. €œThey are a very fast-paced team. I think that inside presence was what they were missing, that dominance in the paint. I know when we played against Sacramento, we just tried to slow them down and beat them up in the paint basically. That's how we always played them, but I don't think you are going to be able to do that too much longer.€
Whiteside averaged 15.5 points, 13.5 rebounds and 2.9 blocks for the Portland Trailblazers last season. With those type of numbers, one has to ask why he chose Sacramento to sign a one-year deal with and if there were other offers from contenders. Here is how he responded to that.
€œI think in the long run, I think I already knew the area, I already knew the city. It was a chance to re-write something. I want to be a difference maker. I want to come in and be somewhere for a while, for a long time,€ he said. €œAnd a championship is never guaranteed, like I'm going to put that out there. It's never guaranteed. So you can't really say, €˜hey if I go to this team we're going to get a championship.' €¦ I wanted to go somewhere where I can be a big difference maker and do something special instead of just riding on coattails and trying to jump on with other people.€
Whiteside said he already knows Buddy Hield, De'Aaron Fox and Cory Joseph, and plans to bring €œoff-the-court leadership,€ and wants €œto bring that force€ on the court.
Whiteside has somewhat of a negative reputation based on previous reports over the years. There was Dwayne Wade calling for him to change his mentality in 2015, him leaving the bench before a game was over in 2018 (he said he just had to use the bathroom), him being frustrated by his role in Miami and some social media controversies. He was asked about the questions of him being a good teammate.
€œI think I'm a really great teammate,€ he said. €œI still talk to my teammates in Portland, I still talk to my teammates in Miami. I don't know too many bad teammates that still talk to their old teammates or still joke and send stuff on Instagram. I don't know who still does that with a guy they didn't get along with or so forth. I had a conversation with Dame [Damian Lillard] and CJ [McCollum] not too long ago. I still talk to guys. My old teammate in Miami is renting out my house. We still talk all the time so I don't know where that is coming from.€
Gordan Dragic has said Whiteside is misunderstood and Lillard said Whiteside doesn't €œcause trouble.€
Whiteside elaborated more on the perception of him being a bad teammate.
€œI joke more than anybody you probably ever met. Anybody that follows me on social media they know I'm the biggest jokester you ever met,€ Whiteside said. €œMaybe if I'm not joking they probably think I'm mad. I don't know really where that came from. I'm happy to be in the NBA. I'm happy to live life every day.€
On Monday, new Kings General Manager Monte McNair spoke about what Whiteside brings to the Kings roster. Check that out here.