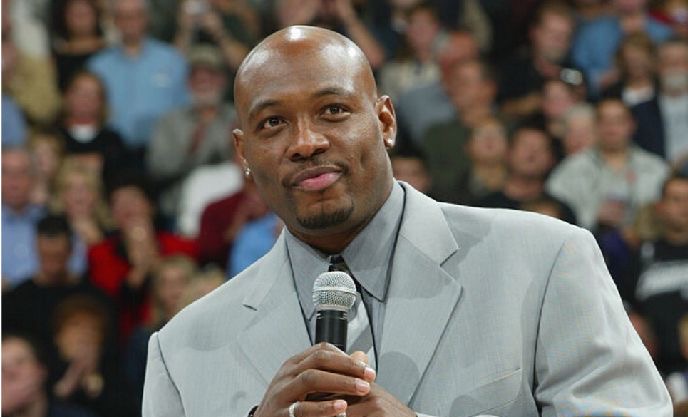 Hasan Minhaj has never been shy about his status as a Sacramento Kings fan. He was recently a guest host on ESPN's First Take, and was asked by Stephen A Smith who was the second best player of all time behind Michael Jordan. His answer: Mitch Richmond.
"Who's the second best player ever?" €
€
Kings superfan @hasanminhaj keeps it 💯(via @firsttake) 🎥 pic.twitter.com/tODFssCsE8

€" Sacramento Kings (@SacramentoKings) April 21, 2020
My favorite part of this is that Stephen A Smith is left completely speechless. Minhaj clarifies that he has no factual basis but that he loved Mitch Richmond and wanted to rep him. To which Smith replies with a very subdued and defeated, "Ok".
While most of us would agree that LeBron James would be the second greatest player in NBA history (if you accept the premise that Jordan is the greatest), it is worth noting that although Richmond doesn't have a resume suggesting 2nd GOAT status, he does have a strong case that he's an underrated player in the annals of NBA history.
Michael Jordan said Richmond was the toughest player to defend. In the first year of Jordan's retirement, Richmond took home All-Star MVP honors. He's a Naismith Hall of Fame inductee. He was a deadly shooter from deep, with a career average of 38.8% beyond the arc, with multiple seasons over 40% during his time in Sacramento. He was also one of the league's premier perimeter defenders. Richmond's biggest shortcoming was spending so much of his career stuck with lackluster Kings teams, and playing at the same time that Michael Jordan also played shooting guard.
Was ESPN expecting a deeper analysis from a professional comedian? Perhaps, but that's their folly. But was it the worst answer Hasan Minhaj could have given? Absolutely not. Mitch Richmond should be remembered as the great player he was. Minhaj was simply paying homage to The Rock and raising awareness among the general public.