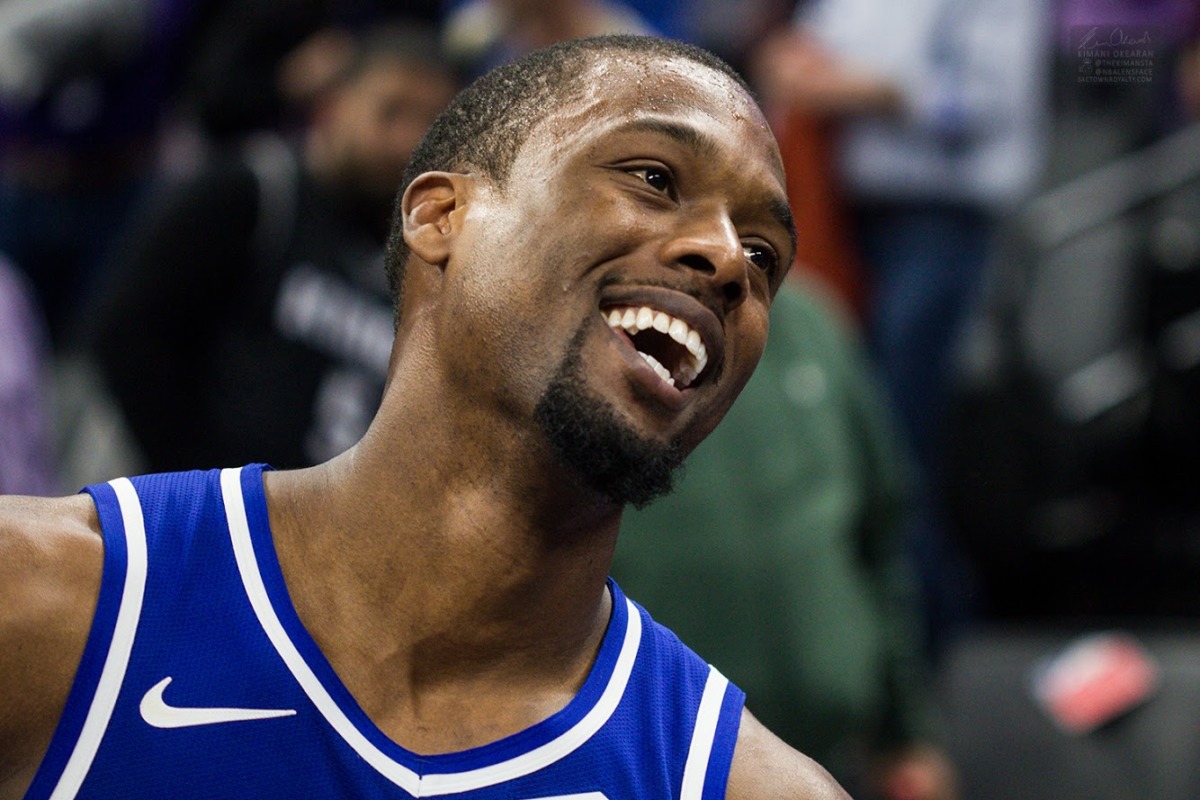 Sacramento Kings fans were treated to good news in Luke Walton's media availability on Friday. The biggest news is that Harrison Barnes has finally cleared COVID-19 protocol and is flying to Orlando today. It will still take time for Barnes to clear protocols in Orlando and to resume practicing, but this is a huge first step for Barnes. As our Sanjesh Singh detailed, the Kings need Barnes if they hope to make the playoffs.
Harrison Barnes is Orlando bound.

— Sean Cunningham (@SeanCunningham) July 24, 2020
Walton also shared that De'Aaron Fox was able to practice fully with the team. This is a huge relief that Fox's ankle injury was minor and that he's already recovered.
Kings PG De'Aaron Fox participated in full practice, Richaun Holmes was in non-contact practice 2-on-2.

— Sean Cunningham (@SeanCunningham) July 24, 2020
Luke Walton said he'd like to see De'Aaron Fox in one, if not both of the remaining team scrimmages before the Kings restart the NBA season one week from today.

— Sean Cunningham (@SeanCunningham) July 24, 2020
De'Aaron Fox also spoke to the media and it sounds like he feels great.
De'Aaron Fox says he was able to get up and down the court today and felt great. Says he will definitely be able to get into one of the next two scrimmages and the first game that counts.

— TKHBlake (@TKHblake) July 24, 2020
The Kings have endured what seemed like a terrible run of bad luck. Four players tested positive for COVID-19, De'Aaron Fox got hurt, Richaun Holmes broke quarantine, and Marvin Bagley got hurt. But perhaps the Kings got their bad luck out of the way early.
All four players who tested positive for COVID have now been cleared, De'Aaron Fox is back, and Holmes is out of his 10-day quarantine and is practicing. Marvin Bagley left the bubble and will miss the remainder of the season, but otherwise the Kings will be at full strength very soon.